I was cleaning out my makeup drawer the other day and discovered that I had a ton of almost empty containers of expired makeup. Rather than just tossing them out, I figured they could be upcycled into something fun.  My idea was to turn them into kids play makeup. They would have the nice cases like real adult makeup without the actual coloring their face part. What kid wouldn't love to have "Dior" makeup?!
DIY Kids Play Makeup
I started by cleaning out the remnants of the makeup. The pressed powders came out quite easily by stabbing it with a knife and popping out the chunks into the garbage. I then rinsed the empty containers to get rid of as much makeup dust as possible.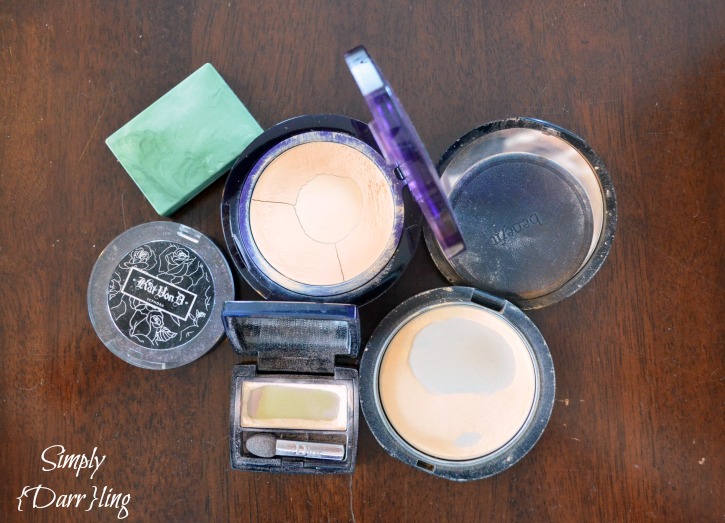 Next, I poured some nail polish into the openings. This is the perfect use for dollar store or clearance nail polish; old bottles could also be used for this project. It doesn't need to be completely filled, just enough to cover the bottom and make it look real. This still took quite a bit and by the end of the project, the pale pink bottle was empty. A couple of them I tried making new colors but my color mixing skills aren't that great (my blush turned out pretty red).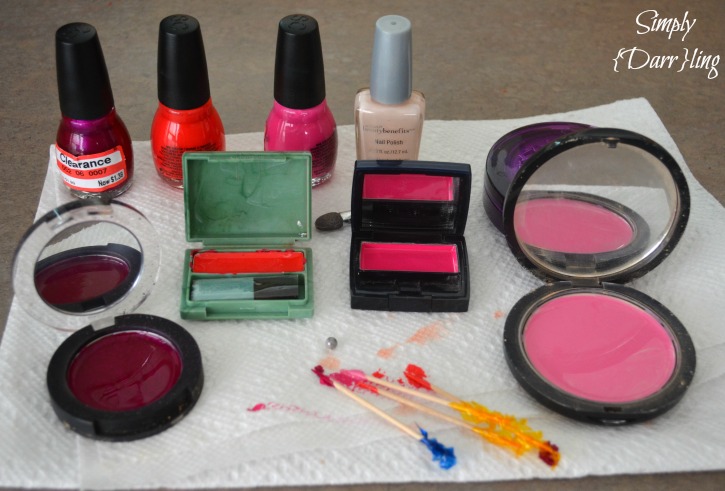 This project definitely takes some patience. The nail polish took about 24 hours to dry out.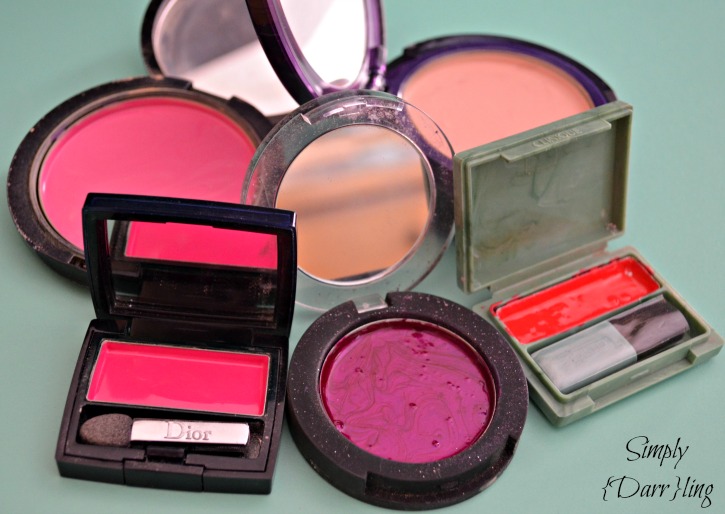 If you don't use the brushes provided with the makeup, they can be re-used for play; otherwise, an inexpensive set (like this one) can be bought to provide hours of play.
Do you have some empty makeup containers laying around? How do you re-use them?