A DIY Christmas has returned! Last year, I started this series to show off different DIY Christmas gifts for all types of people. You might not be thinking Christmas yet, but for some of these gifts require getting started now. Today's gift is one of those.
DIY Extracts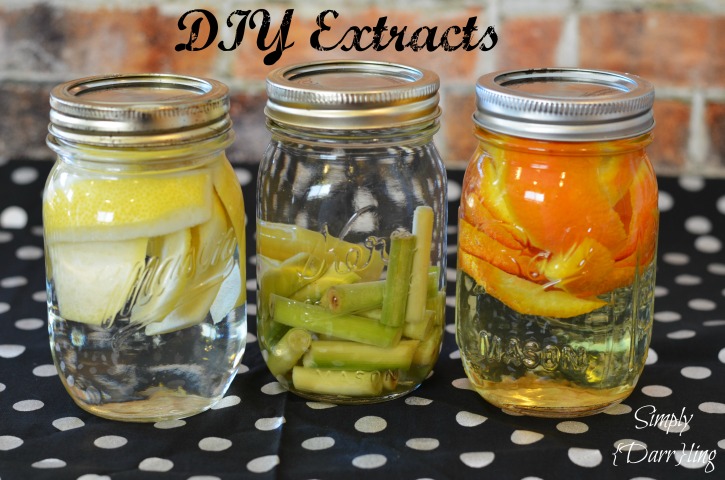 Fruit extracts are great gifts for anybody who loves to cook. I like using these extracts for my daily coffee to get a bit of flavor without added sugar. They would also be wonderful in some DIY beauty items like this Salt Scrub.
Orange and Lemon extract would be a wonderful flavor for cookies or cakes. I'm planning on using the lemongrass extract in a whipped sugar scrub once it is ready.
This DIY Extract needs to be started now to be ready in time for Christmas. They need some time to steep and infuse the flavor into the liquid.
I purchased one orange, lemon and a package of lemongrass. Wash each item and then chop it up and put in a mason jar. I chopped the lemongrass into 3rds and for the orange and lemon, just use the peel.
Once the fruit/grass has been put into the jar just fill them with vodka or rum. Put them in a cool, dark space and let them soak for a couple months. Keep them soaking as long as possible.
For gifting, pour some of the extract into smaller bottles like these, if you want the top to be an eye dropper these would be great as well. If you need to gift them and they aren't quite ready, put some peel or a piece of grass in the bottle along with the extract.
Address labels are perfect for marking what this gift is (see this post for how I did it for Vanilla extract)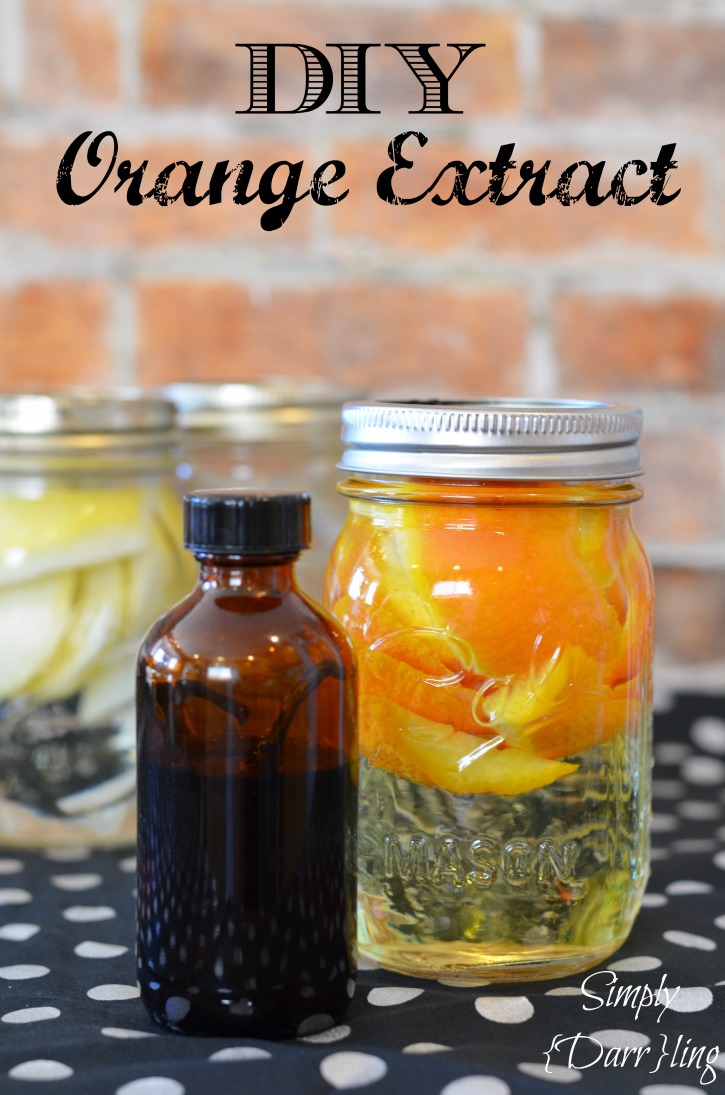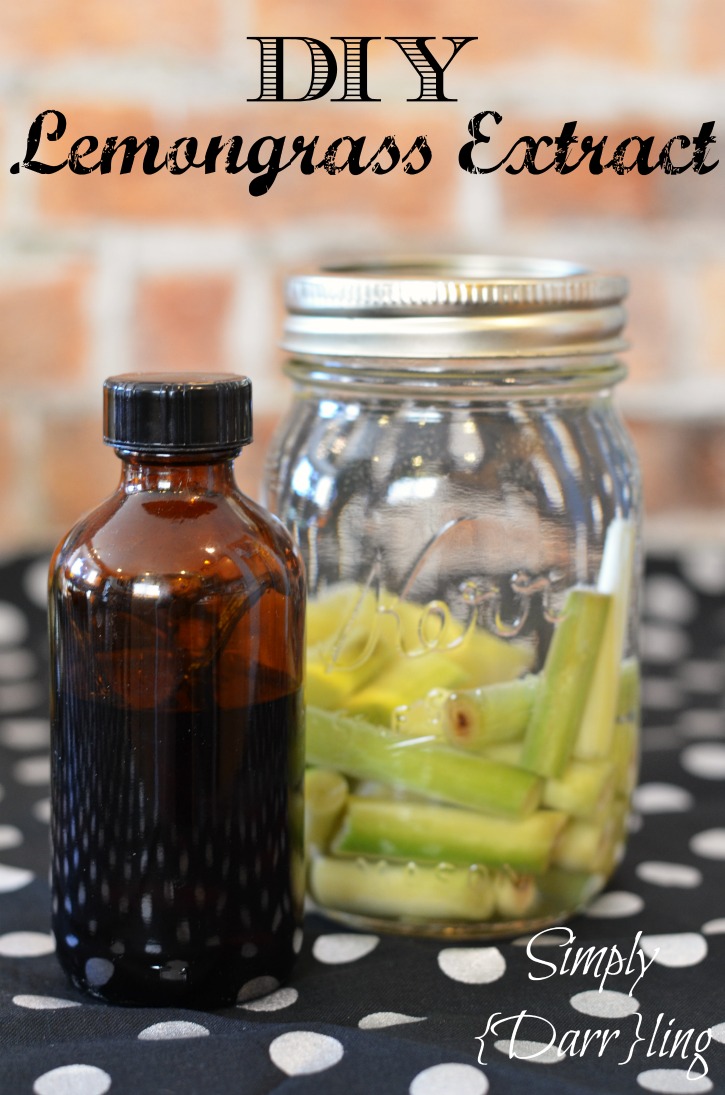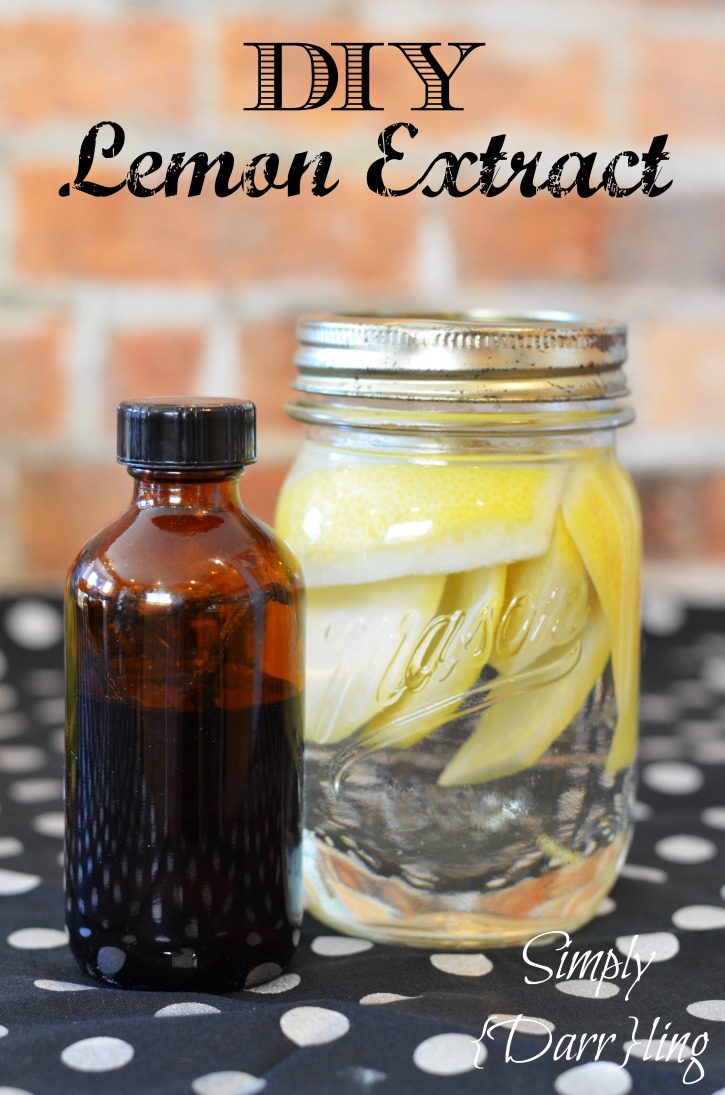 Can you think of who you would give these extracts to? What type do you want to make?