Do you have some family members who could use the reminder that Santa is always watching? Today's craft is the perfect solution; it can either hide discretely in the tree, or be displayed prominently so that little eyes can be reminded about their behavior throughout the day. Bonus Points, it doesn't require moving a certain elf every night! Check out the tutorial below, and also get the free cut file!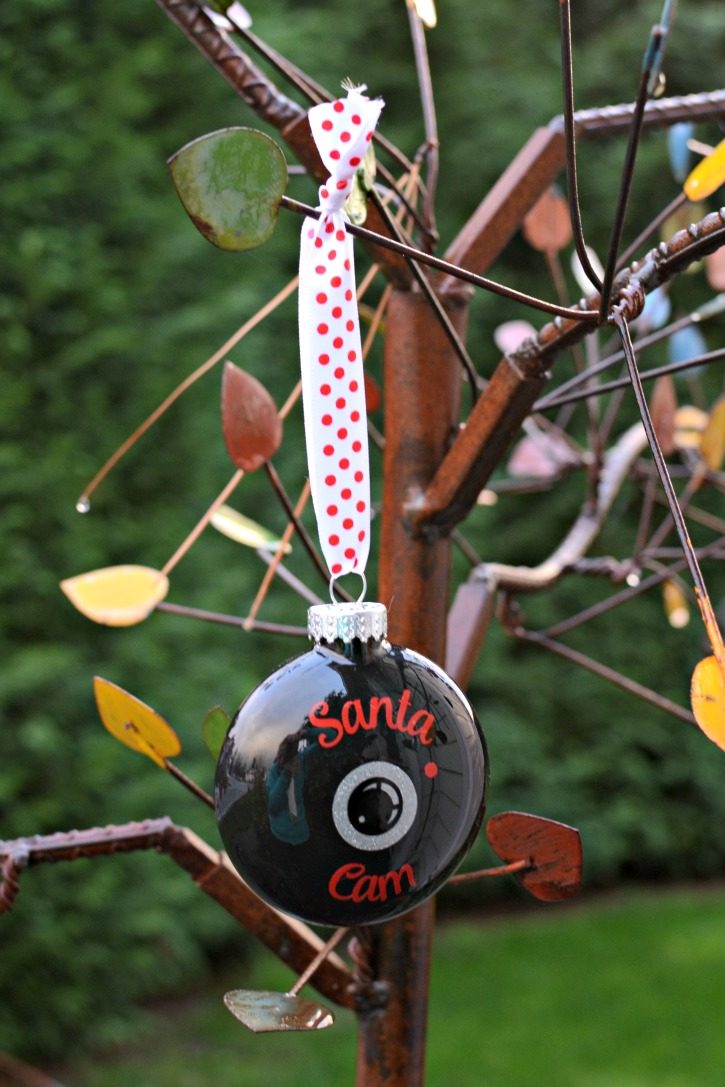 DIY Santa Cam Ornament
This ornament is easy to make, but it does take some time (most of it is waiting for the paint to dry). *Insert Jeopardy Theme Song*

Materials:
Santa Cam Cut File (Available at the end of this post)
The first step is to make the clear ornaments black. Note, I have seen these clear disk ornaments in both plastic and glass. I HIGHLY recommend getting the plastic versions because the glass ones are pretty fragile, and create a huge mess if they break (ask my how I know).
Squirt some black paint into the ornament then shake and rotate the ornament until it is completely covered. Flip upside down into a disposable cup so that the excess paint can drain.
Let dry. My paint seemed super thick and didn't really dry for a couple days.
The Silhouette cut file has 3 different colors so you will need black, red, and grey/silver. Cut each of the 3 parts of the file then weed and layer. I found that it was easiest to use transfer paper to put the "Santa Cam" words on and then just simply use your hands to add the camera (since it is just a circle).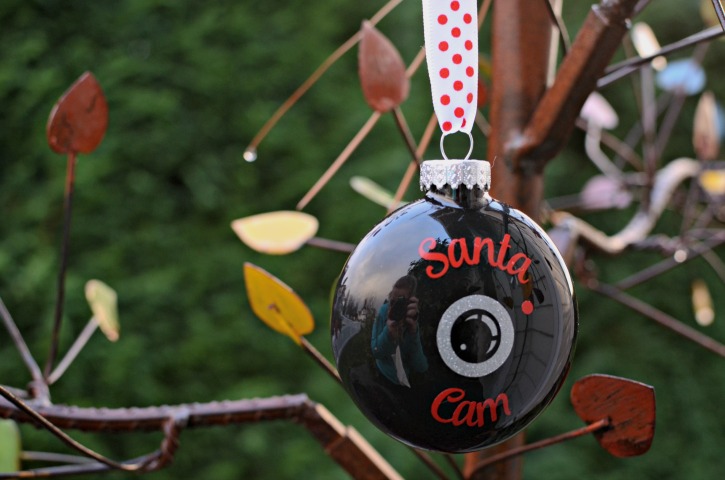 While Elf on the Shelf is one way to remind youngsters that Santa is watching, let's be honest, it is a lot of work. You have to remember to move the elf each night, and if you're trying to be a "Pinterest Parent" then the elf needs multitudes of creative activities to do between Thanksgiving and Christmeas Eve.
This Santa Cam is easy. It literally sits on a tree (or ornament holder) the entire Christmas season!
I've teamed up with some other bloggers to share some other awesome ornaments made using the Silhouette Cameo. Check out the link-up below and see all the other amazing ornaments!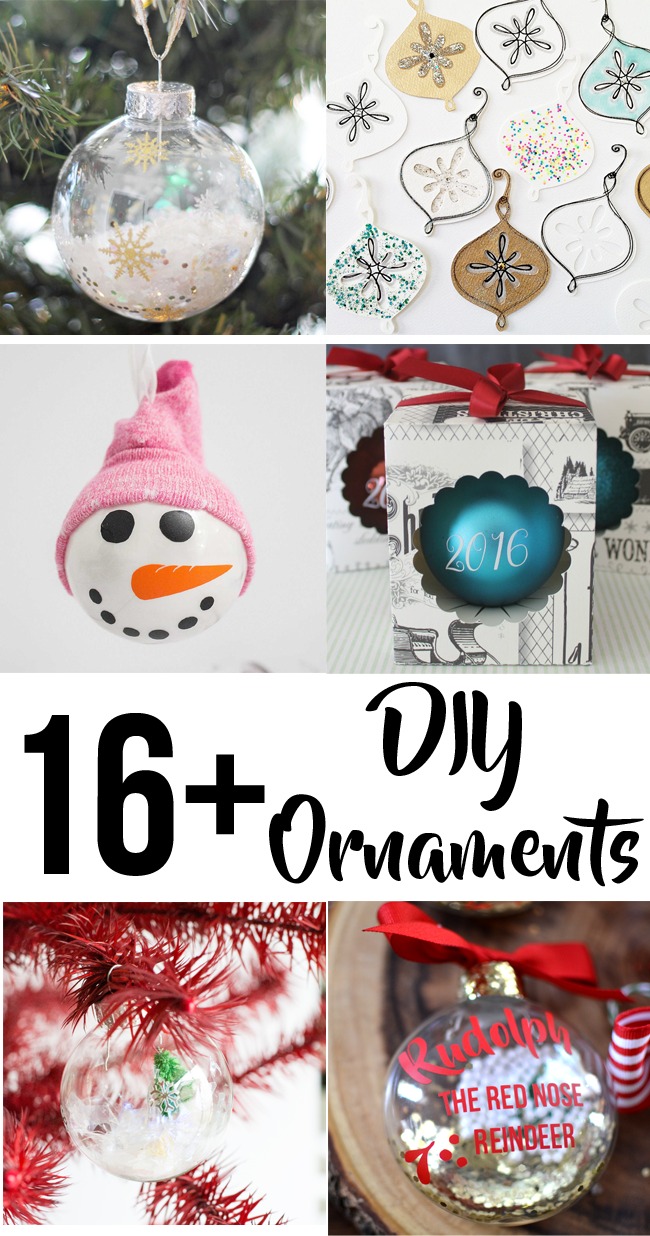 Ready to make this yourself? Sign up for our newsletter to get the SVG and Stuido Cut file. Please note this file is provided for personal use only.