There are two things that I'm obsessed with this summer – Flamingos and Pineapples. I've seen these two things all over the past couple months and it is so fun!
A while ago, I showed off a fun flamingo printable, and today I have a DIY gold foil pineapple print!
DIY Gold Foil Pineapple Print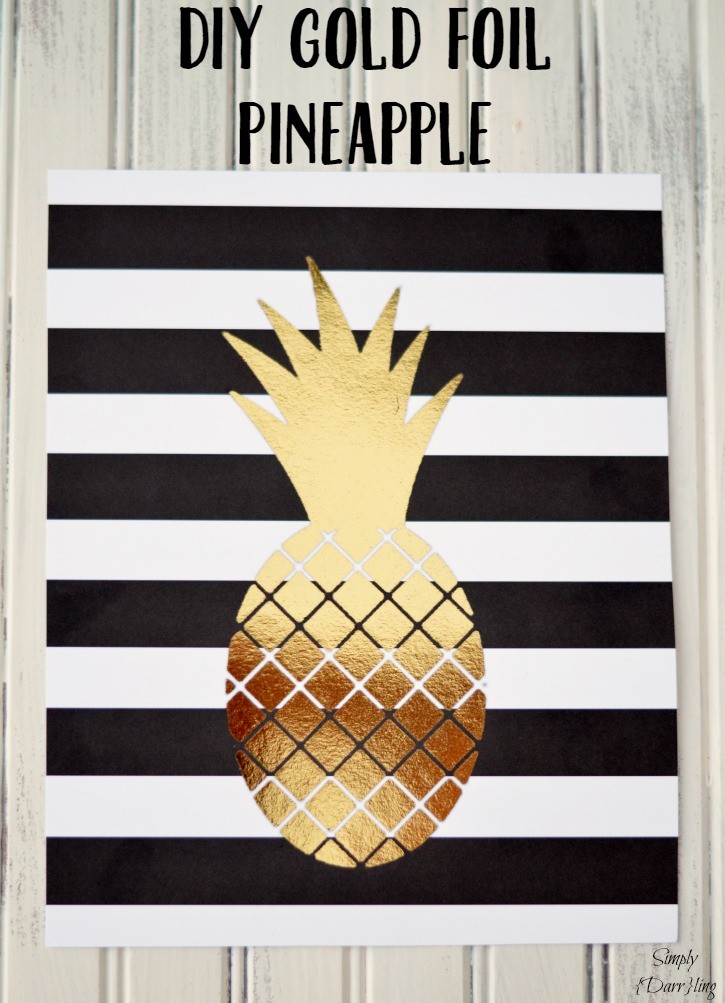 I've had these visions of a gold print over black and white stripes for a couple months now but was having issues because I couldn't come up with a way to have the black and white stripes in the background and only have the gold foil attach to the design on the front. I finally found this paper and knew that I could make it work.
Once I had the paper, I cut it down to 8.5×11 with the stripes set to go horizontally.
In Publisher, I used a blank 8.5×11 page with the margins set to 8×10 so that I would have an idea of how to position my image inside once the paper is printed and trimmed. I found a free clipart of a pineapple outline and positioned it on the screen.
Toner Reactive foil is becoming more popular and I've even found some options on amazon. Other than the foil, and the striped paper, you only need a laser printer to complete this project! Check out my Easter Printable for a full set of directions.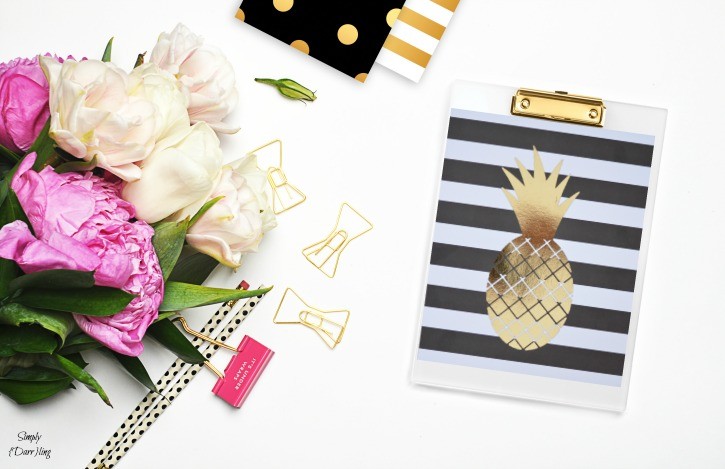 I love how it turned out, now just to figure out where to put it!
I still have 14 more pages of this black and white striped paper. What else do you think I should gold foil onto it?