Brad and I will be heading to Orlando (and Disney) soon with Brittnee, Michael and Aubree. I've been trying to think of ways to entertain her while we are in line. I thought that a travel felt board would be great because it is portable, self contained and full of endless possibilities.
DIY Travel Felt Board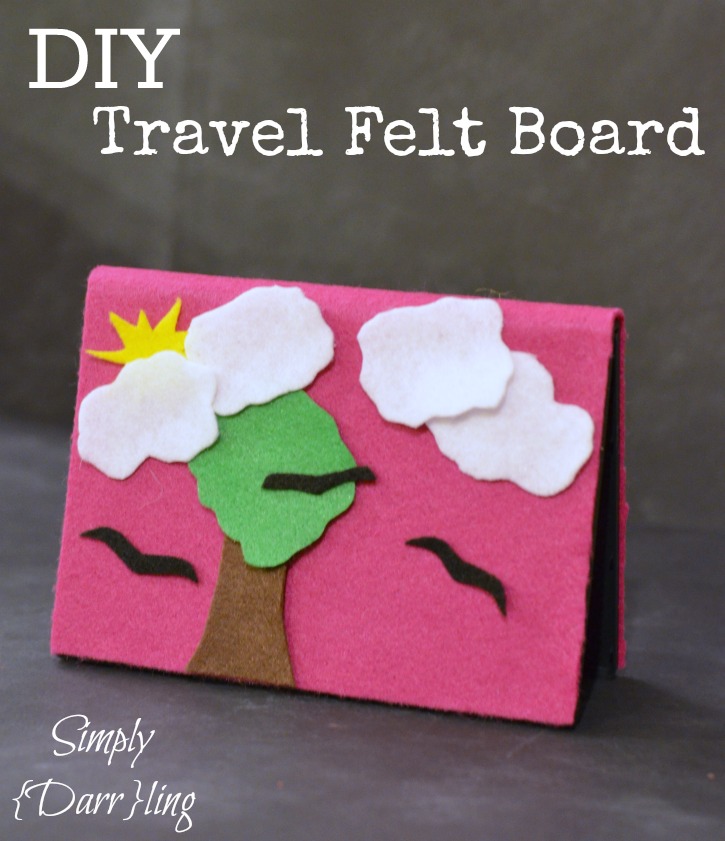 Start with a blank DVD case and a sheet of felt. With the case closed, glue the felt onto the case (I really like Tacky Glue).  Once the glue has dried, trim the edges of the felt. 
Use the other sheets of felt to cut out shapes. The felt on the case will be the "background" for all of the images.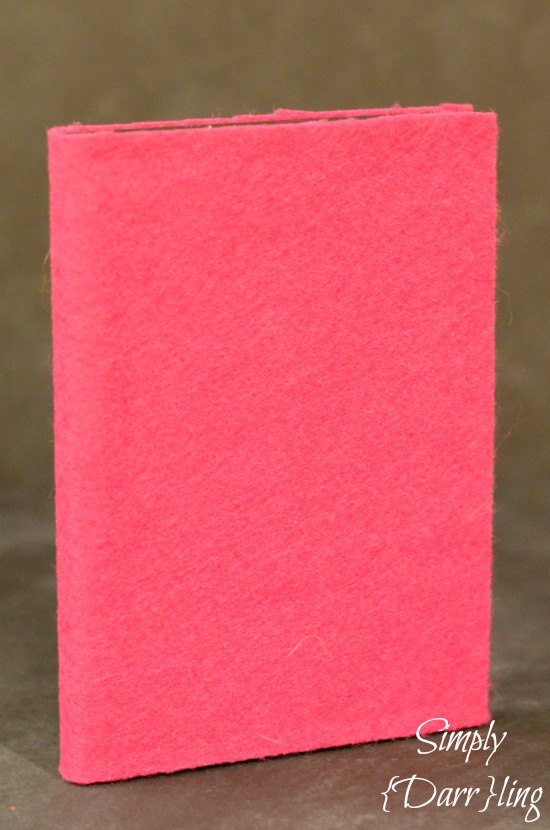 The great thing about using a DVD case for this project is that it is its own storage container! Simply open the DVD case and put all the shapes inside.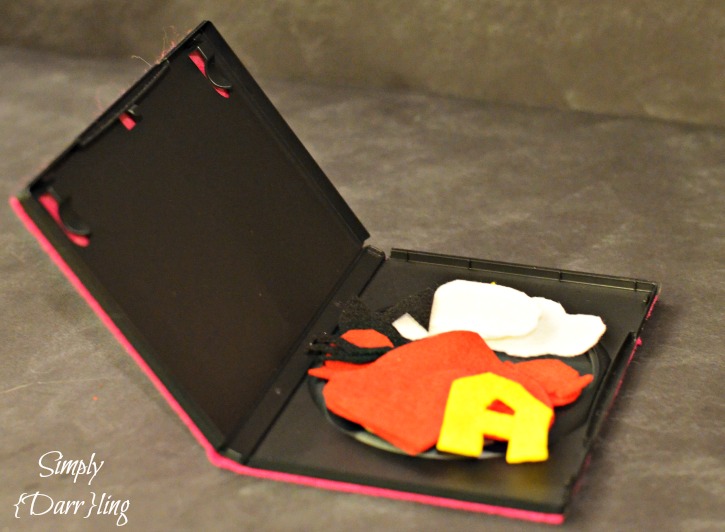 This DIY Travel Felt Board would be great for entertaining a toddler in line but would also make a great gift. If you have better cutting skills than me the possibilities are endless. Try cutting out pizza and toppings, the alphabet, Mr Potato Head or other animals and plants.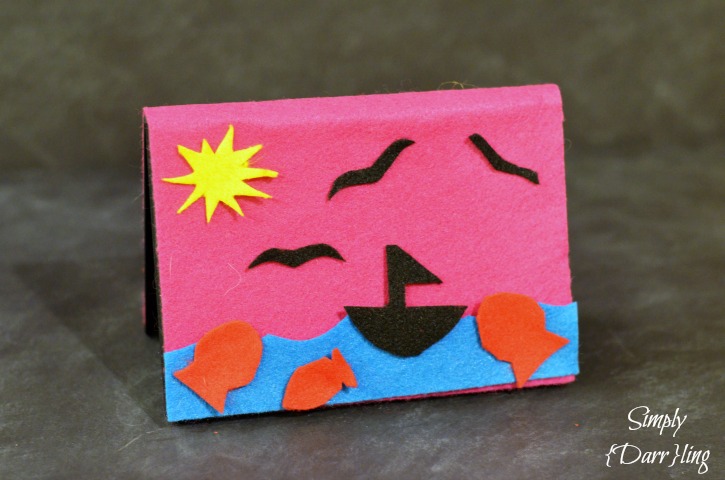 Can you think of a little kid who would enjoy playing with this? What other shapes do you think I should make for the trip?