Plane trips, car trips, or waiting in line are all spots that require patience and entertainment for toddlers. This travel felt board has lots of open ended play opportunities, all encompassed in a nice portable container.
I originally made this DIY travel felt board when Brad and I were flying to Walt Disney World with our friends and their toddler. She was two and a half at the time. Now that Emmett is near that age I'm thinking a travel felt board is in order for any car trips we take this summer.
DIY Travel Felt Board Instructions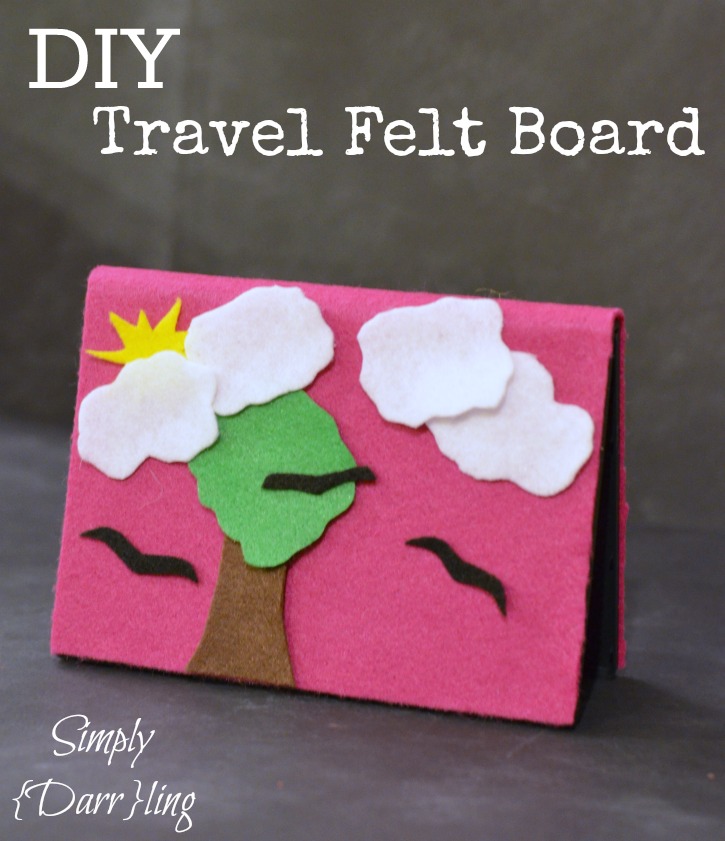 Start with a blank DVD case and a sheet of felt. With the case closed, glue the felt onto the case (I really like Tacky Glue).  Make sure to get all the way to the edge.
This will create the "background" for all of the images created, I went with pink because it was Aubree's favorite color; however, if you want something more natural a blue works well because it can either be the sky or water for ocean scenes. 
Once the glue has dried, trim the edges of the felt using sharp scissors or a razor blade.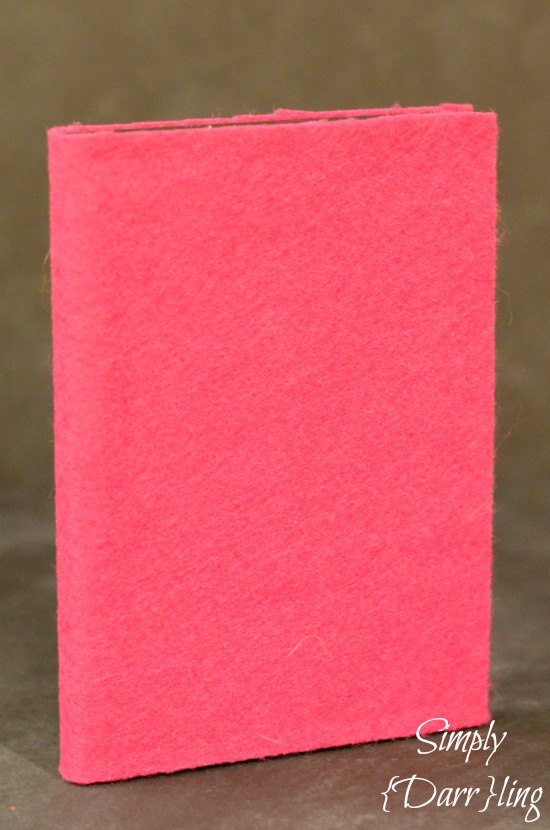 Use the other colors of felt to cut out the shapes for creating the designs to play with on the front of the case. I did all these by hand; but now with the Cricut Maker or the rotary blade with the Silhouette Cameo, it would be a lot easier to make clean cuts and more intricate designs.
The great thing about using a DVD case for this project is that it is its own storage container! Simply open the DVD case and put all the shapes inside.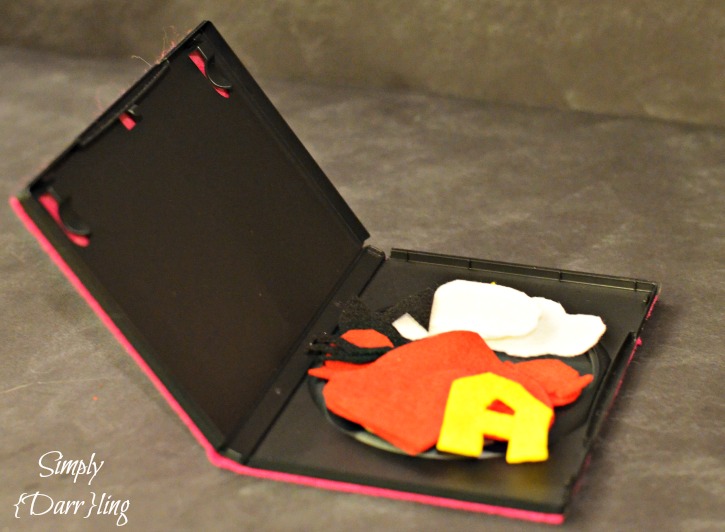 This DIY Travel Felt Board would be great for entertaining a toddler in line but would also make a great gift for a toddler.
There are so many different themes that could be cut from felt depending on the toddler's interests.
Some ideas for felt board themes include:
Pizza & Toppings
Alphabet
Potato Head
Animals – zoo, ocean, birds
Plants
Cars & Trains
Beach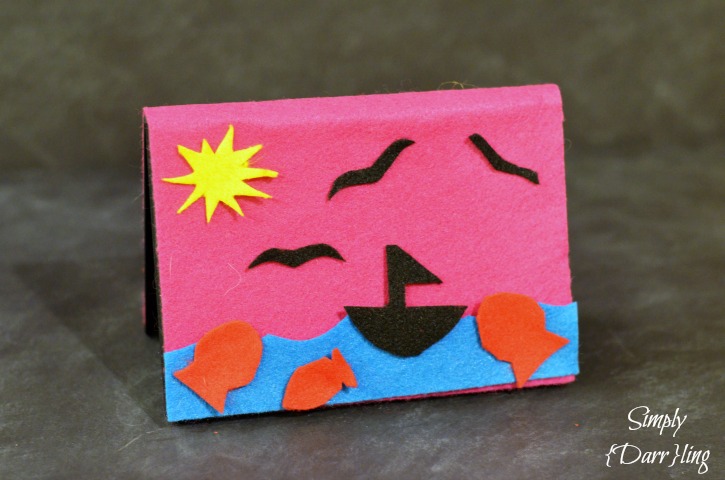 Can you think of a little kid who would enjoy playing with this? What shapes would you make?