Are you finally getting Spring-like weather? Hopefully today's post will get you in the Easter mood with this DIY  Gold Foil project (plus free printables!).
DIY Gold Foil Printable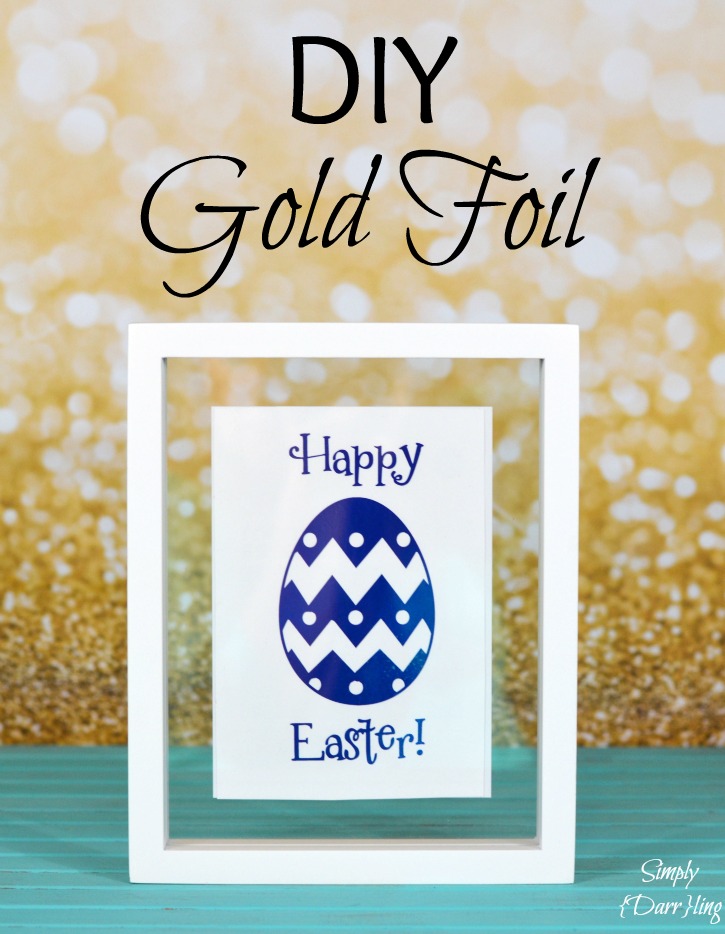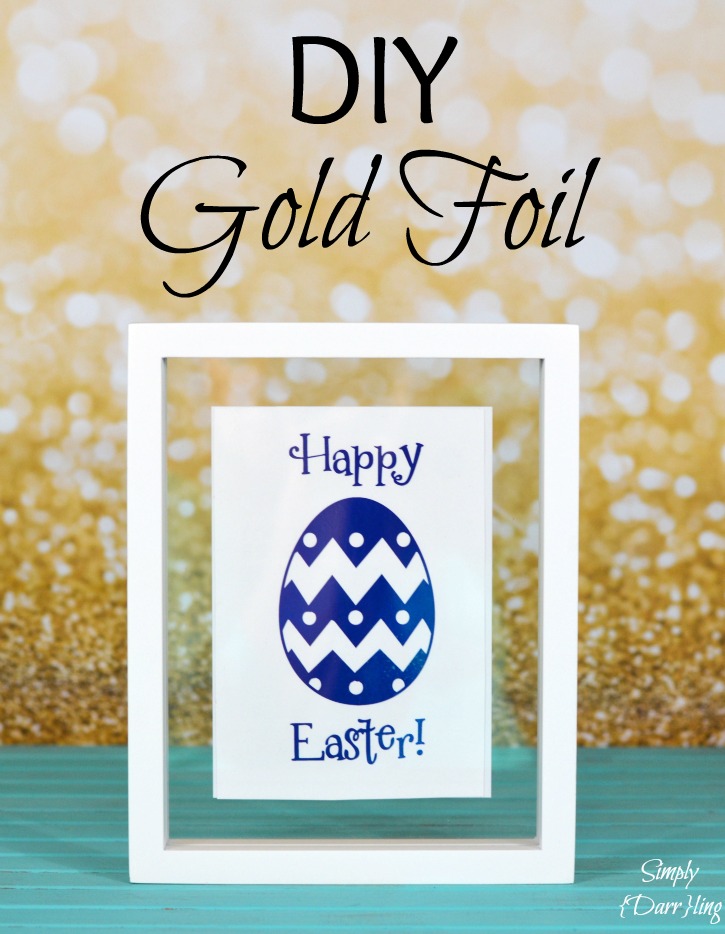 With a laser printer and Toner Reactive Gold Foil you can easily make your own foiled prints. This project will only work with a laser printer (like this one) because the way laser printers work. Laser printers change the electrical charge of the paper and then the toner is electrostatically adhered to the charged areas of the paper. The heat of the printer fuses the toner to the paper. This electrical charge in the paper allows the gold foil to transfer onto the paper. An injket printer simply deposits ink onto the paper and doesn't have this electrical charge.
I ordered the "Foil Sampler Pack" from PulsarPro FX and I like that it has all sorts of metallic colors. This product is TRF or Toner Reactive Foil meaning that it reacts to the toner on the paper.
DIY Gold Foil Tutorial
First, print off the design. I haven't been daring yet in trying multiple colors of foil. I try to print in a color similar to the foil color that I'm going to use because there can be imperfections and this can help hide them.
Take a piece of TRF and cut it to slightly larger than your design. Tape the edges – just enough to hold it in place and keep it tight.
Put the page back through the printer, but this time simply print a blank page.
Remove the extra gold foil and enjoy your fun new design!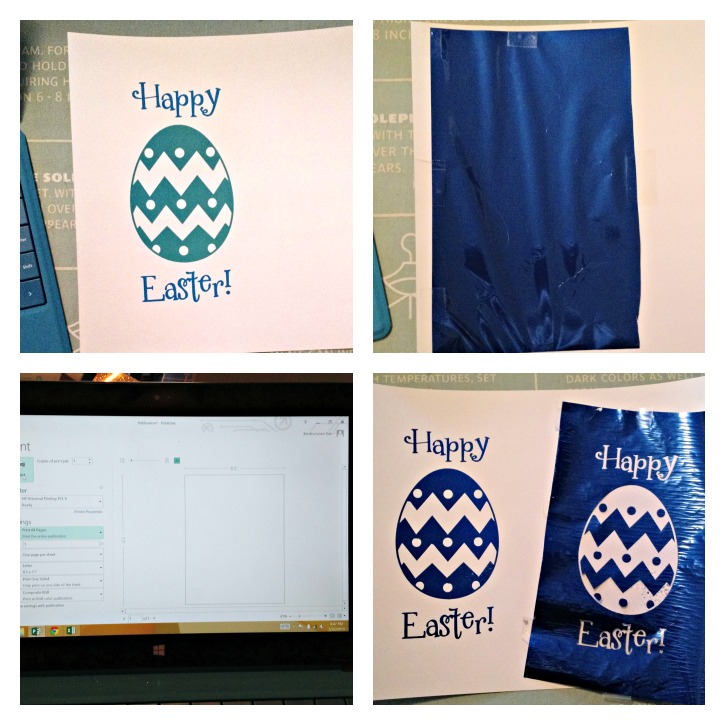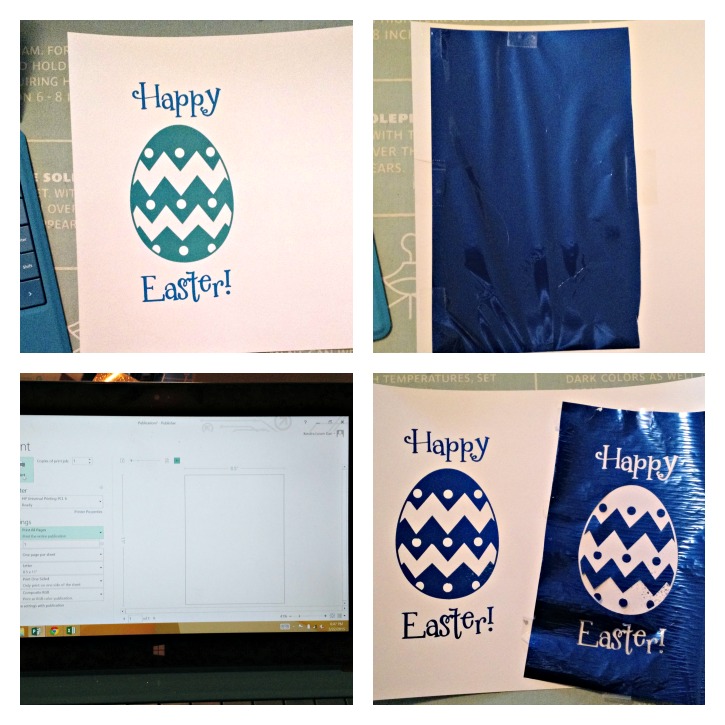 I've previously made greeting cards using this DIY Gold Foil method and those turned out awesome as well!
For this printable, I used this clipart Easter Egg and the font is 2Peas Mr Giggles. I colored it in a bunch a different combinations to match different decor.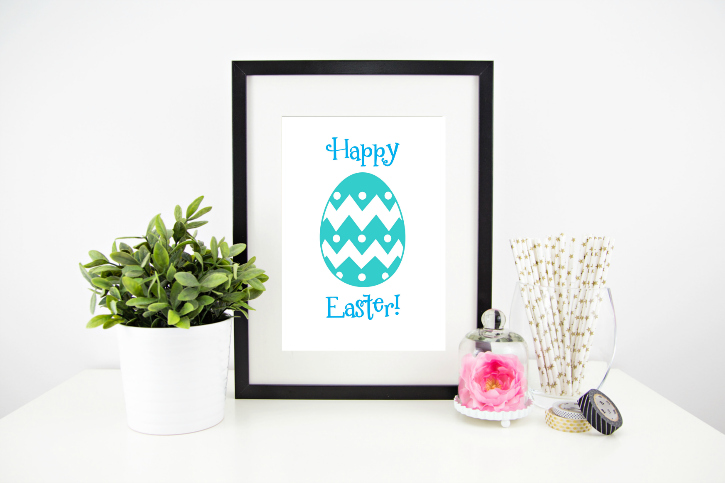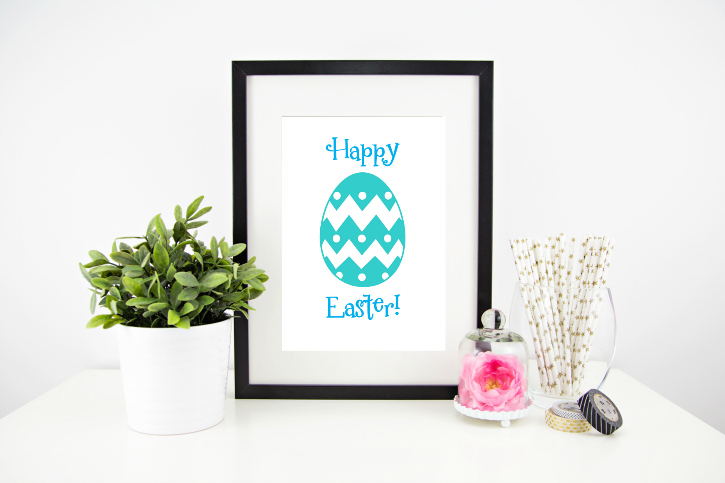 Below are samples of the images I created. Simply click on the image to go to all the files on Google Drive.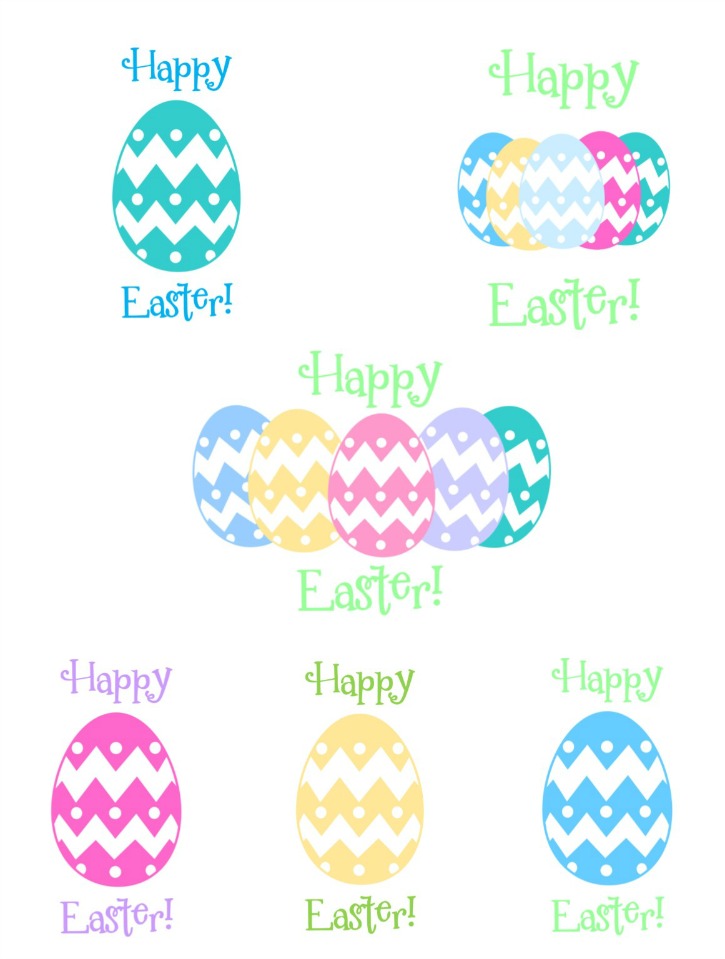 Have you tried to make your own gold foil images? I'd love to see your results!