Since I've been on an "update the windows" kick lately I decided to make some new curtains for our front window. When we moved in, I purchased some cheap ones from Target and they have held up pretty well; however, after 5 years it was time for some new ones.   I started browsing around JoAnn home decor fabrics looking for something light and fun. I wanted to add a bit of personality to the room with these curtains. Once I found the fabric I wanted, I took a picture so that I could get a final approval from Brad.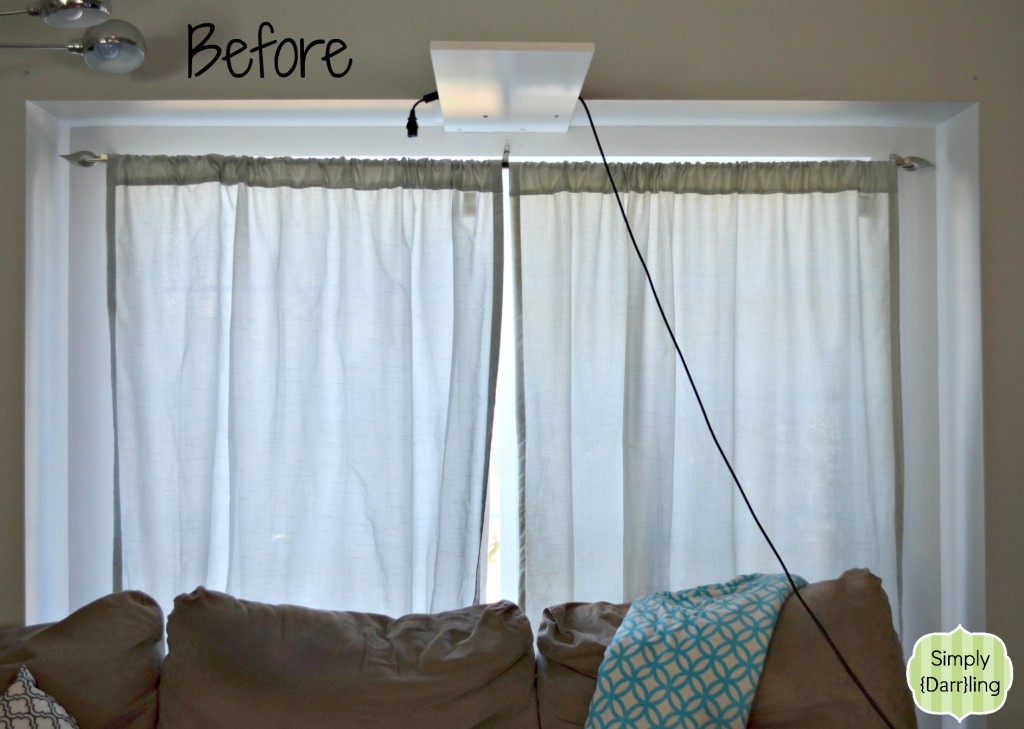 This window is 65″ wide so the 54″ wide fabric works great.  The curtains didn't need to go all the way to the floor since the window is behind the couch so I used 2 yards for each panel. I knew that the cutting counter would be better at cutting straight so I had them cut two 2 yard pieces for me.  Turning these two pieces of fabric into curtains was simple! For the two sides and bottom I did a 1″ hem then for the top I did a 3″ hem. Make sure to do the top last so that there are openings for the curtain rod to slide through.
These curtains took me about an hour to complete and cost about $40. The cost could have been decreased if I used cheaper fabric but this was the pattern that I loved.  Have you ever wanted to make your own home decor? What did you make?