I love the TV show Pretty Little Liars. I've watched from the beginning and read the first 8 or 9 books. Last night was the season finale and boy was it amazing. I wanted to come up with a drink that would be inspired by the show that I could enjoy while watching. Here is what I came up with.
Pretty Little Liars Inspired Cocktail
Ingredients: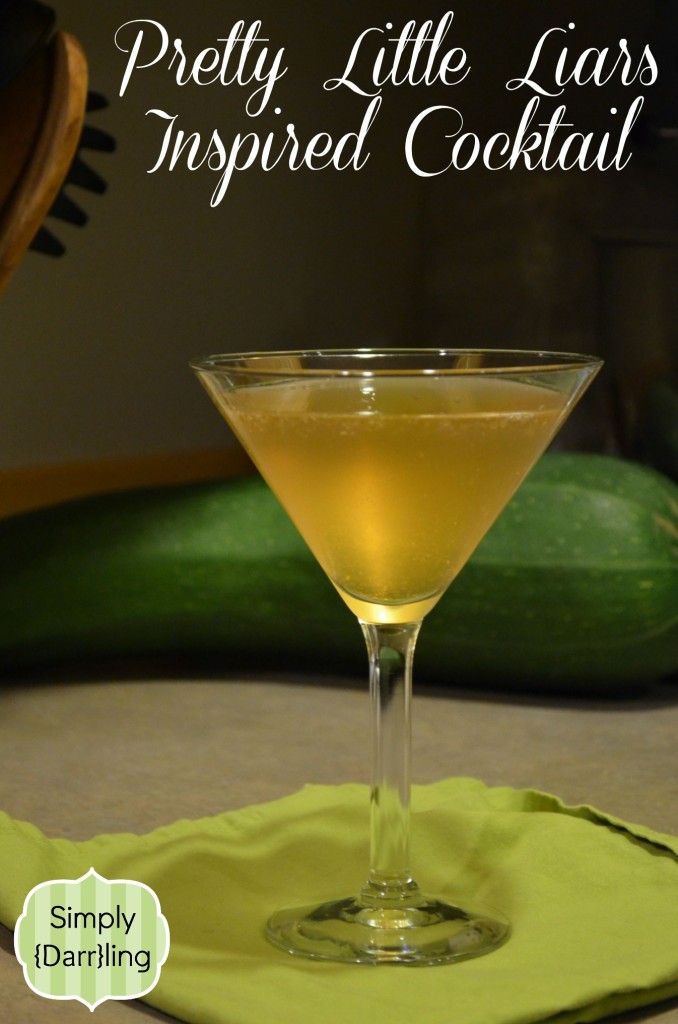 The reason I say that this is inspired by Pretty Little Liars is because it is nice and sweet but if you aren't careful with the sweetness it will be disastrous. Just like the show – A likes to lure in the liars through things that they think are helpful but they always turn into a disaster for the girls.
Are you a Pretty Little Liar fan? Who is your favorite liar?