During the summer we grill quite often for dinner. It makes life so much easier during the summer as I don't want to add any more heat to the house with the oven on, plus, a nice grilled steak is always delicious. Brad mentioned that he wanted me to make something for him to set the grill tools on while he is cooking to try and keep the side of the grill cleaner.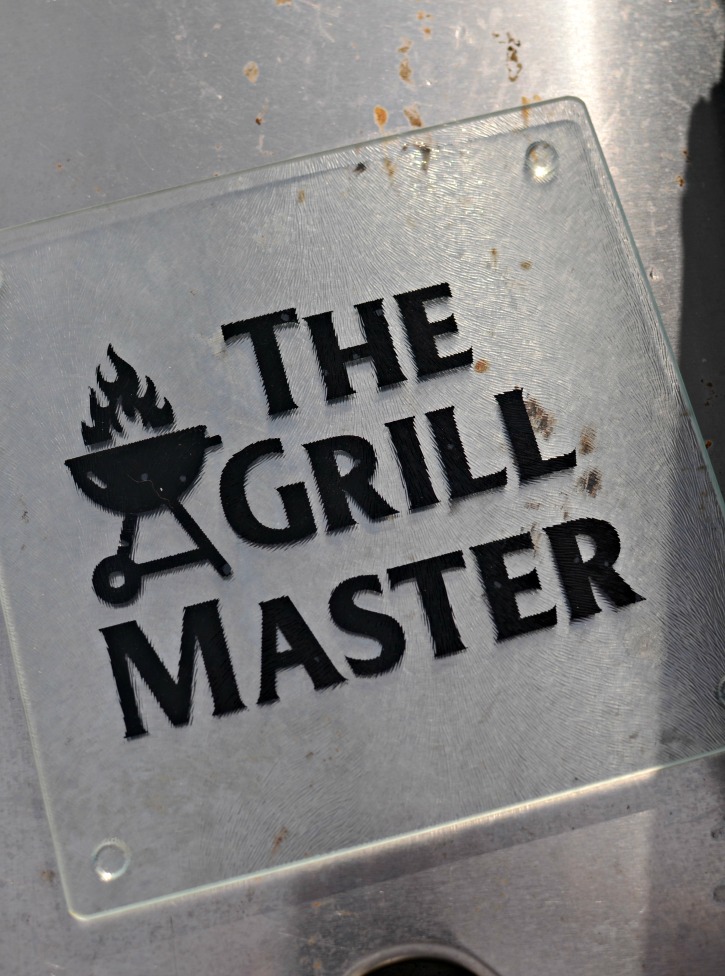 A few months ago, I made some fun cutting boards and figured that they would be a good size and shape for Brad to set tongs onto while he's grilling our dinner.
This project only takes two items: Glass Cutting Boards, and Permanent Adhesive Vinyl.
The trivet design was created in Silhouette Studio using a BBQ icon and Copperplate Gothic font. The glass cutting board I had was 7.75″ square so I designed it to fit inside that shape. This cutting board is textured on the front, but nice and smooth on the back.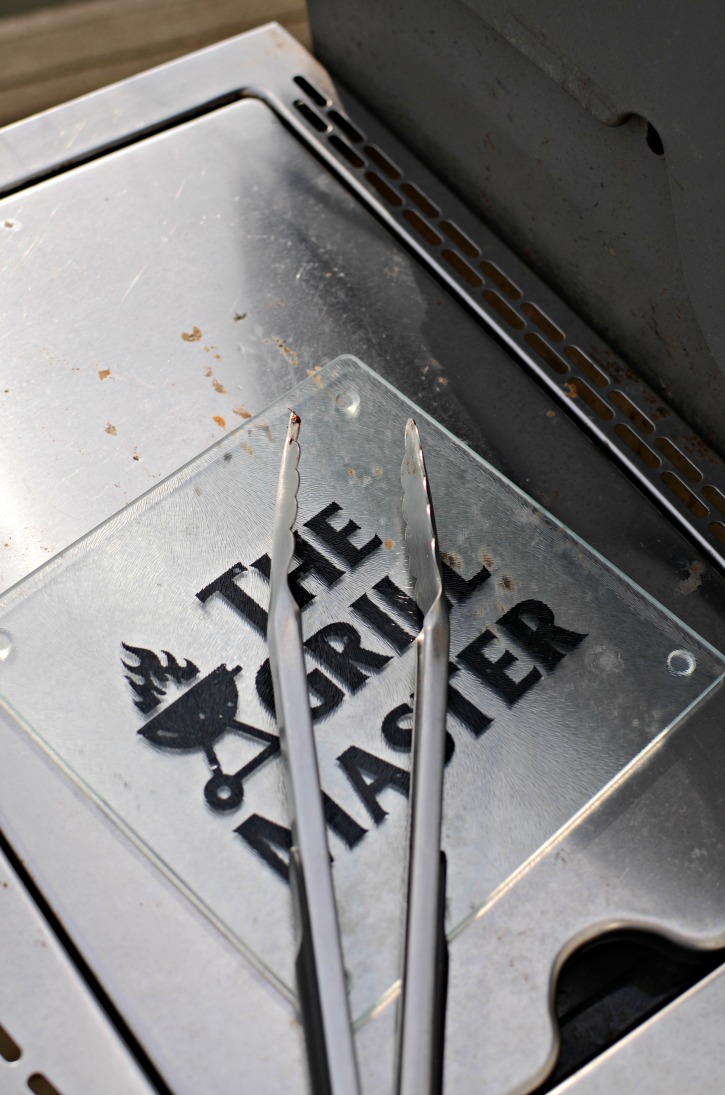 Since you don't want to be cutting, or placing hot items directly on top of the vinyl, that means the design needs to go on the back. In order to make sure the design still looks as expected; simply mirroring the design will let it show through correct when it is applied.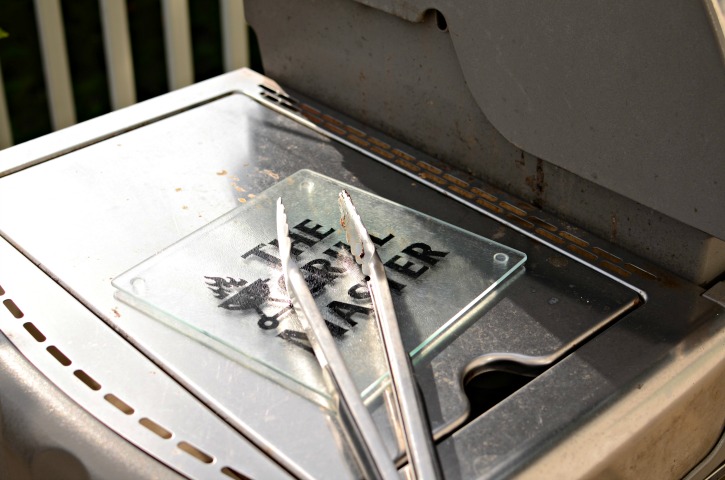 Brad approves of his new grill tool trivet. It will definitely help keep the side of the grill cleaner as he's cooking delicious food.