Back in highschool, my best friend was using her creative talents to make everybody magnetic memo boards for their birthdays. This was before the days of pinterest so I'm not sure where she got the idea but they are great gifts and fun items to have in a kid's bedroom or to become a kitchen command center.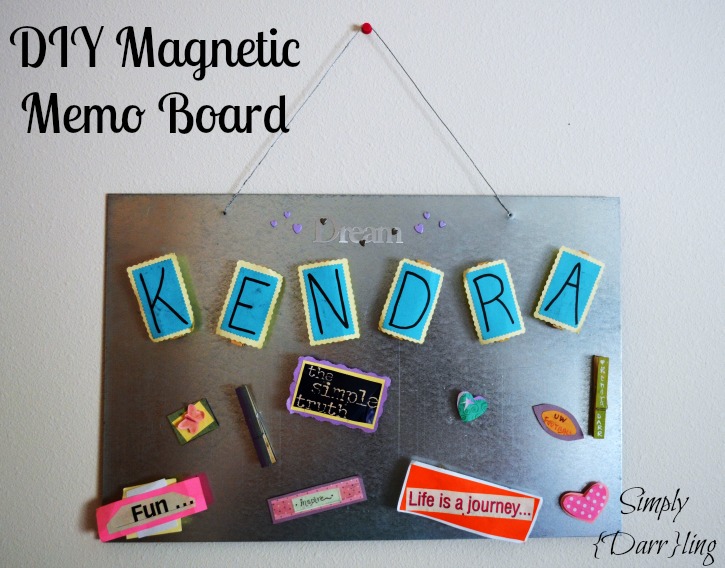 DIY Magnetic Memo Board
The directions for this are simple and would even be a great project for an older child or teen birthday party. The magnets are a great way to show off a personality or home decor theme.
Materials:
Galvanized Sheet Metal (this one is 12″ x 24″ but other sizes are available)
Miscellaneous Scrapbooking Embellishments
Directions:
Drill two holes about 6 inches apart with a drill bit just larger than the picture frame wire. Cut a piece of wire roughly 12 inches long and tie it to the sheet metal through the holes.
Decorate the board with scrapbooking embellishments such as these. Attach them using glue gun or super glue.
To create the clothespins, cut a piece of magnet and attach to one side of the magnet. Use items like scrapbook paper and magazine cut-outs to personalize the other side of the clothespin. Mini Clothespins are also fun.
I have mine hanging in my craft room. Where would you put one?