Have you started your Christmas shopping yet? Over the next few days I'm going to be sharing awesome gift ideas to help you find the perfect gift for those hard to shop for people on your list. Today's list are great ideas for the Wine & Beer lover in your life.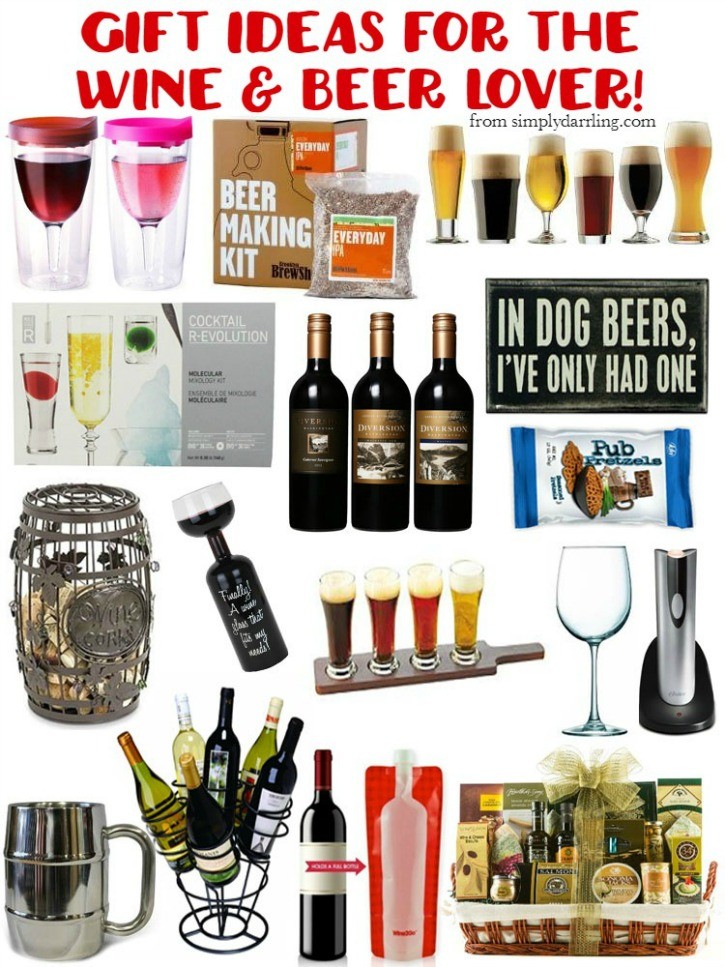 Gift Guide for the wine beer Lover:
Wine to go: Wine2Go – The Foldable Wine Bottle
Ultimate wine bottle glass: Ultimate Wine Bottle Glass
Wine to go tumblers: Vino2Go Wine Tumblers
Electric wine opener: Electric Wine Bottle Opener
Wine gift basket: Wine Snacks Gift Basket
Mixed pack of wine gift set: Live, Laugh, Love Red Mixed Pack Wine
Craft beer glasses set: Craft Beer Sampler Glasses Set
Funny beer hanging sign: Funny Beer Hanging Sign
Wine bottle rack: Bottle Bouquet Wine Rack
Beer flight glass set: Beer Flight Glass Set
Beer making kit: Beer Making Kit
Mixology kit: Mixology Kit
Wine cork barrel decoration: Wine Barrel Cork Cage
Wine glass set: White Wine Glass Set
Beer stein: The Man Mug Beer Stein
Beer chip pretzels: Beer Chips Pub Pretzels
Are any of these items something that you would like to receive? The Beer Flight gift set would be a fun way to try different beers at home with friends.