This post is sponsored by JoAnn. All opinions are my own. 
Welcome to the holidays! If you are looking for a cute gifts for neighbor or teachers, today's project is a great answer!
When I saw these glass domes in my JoAnns store, I immediately thought that they would be perfect to hold a single cupcake as a gift for neighbors, coworkers, or teachers. For them to properly work as a gift, I knew that we needed something to hold the top and bottom together so that the cupcakes don't end up all jumbled in a bag so I came up with a fun ribbon solution.
Glass Dome Cupcake Holders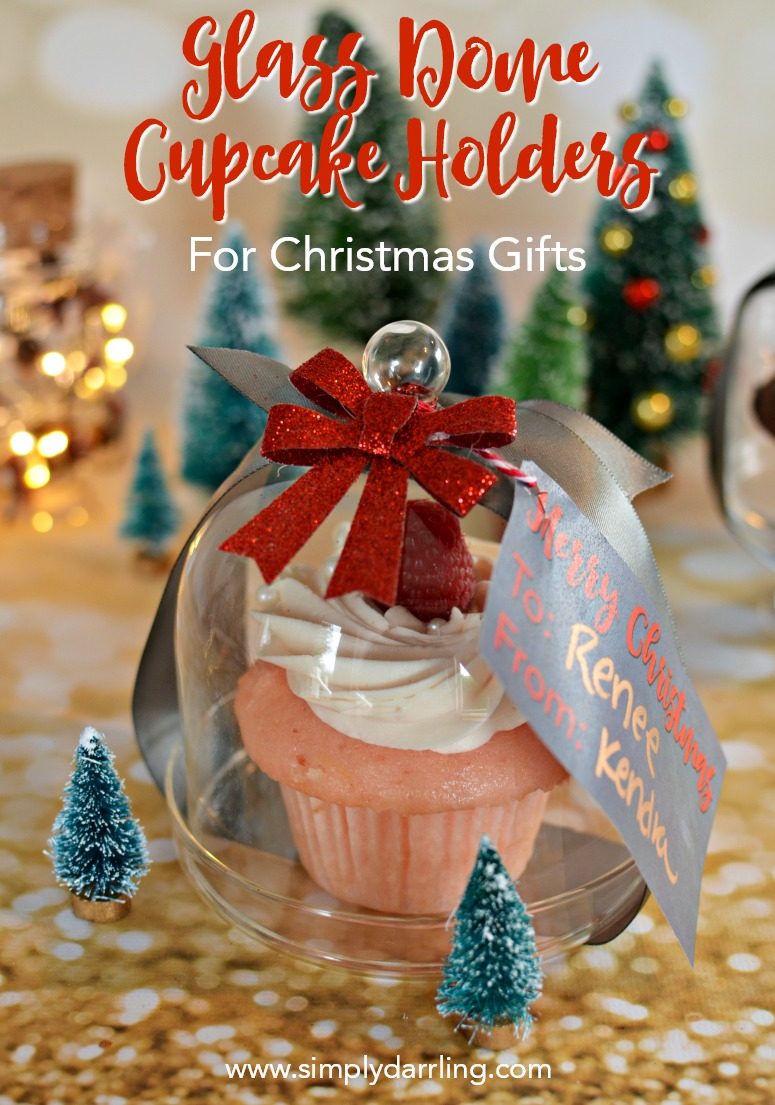 Materials:
Pre-Made Bows  Card-stock/Ribbon to make bows
Sewing Machine & Thread
Lighter
Printable To/From Label
Whether you pick up a dome with or without a stand, the project is relatively the same, the length and attachment method of the ribbon is just slightly different. Getting the ribbon just right can be a bit tricky so make sure to pick up some extra.
First, measure the circumference of the dome, overlapping the tape measure over the dome knob. This will be your length between the far sides of the button holes. Use a pin to mark this distance on a piece of ribbon, leaving 2-3″ of ribbon on the outside of these pins.
Sew a button hole approximately 1.5-2″ long starting from the pin and working inwards. Cut the ends of the ribbon at an angle and use a lighter to seal the ends (slowly bring the ribbon into the flame to melt the ends).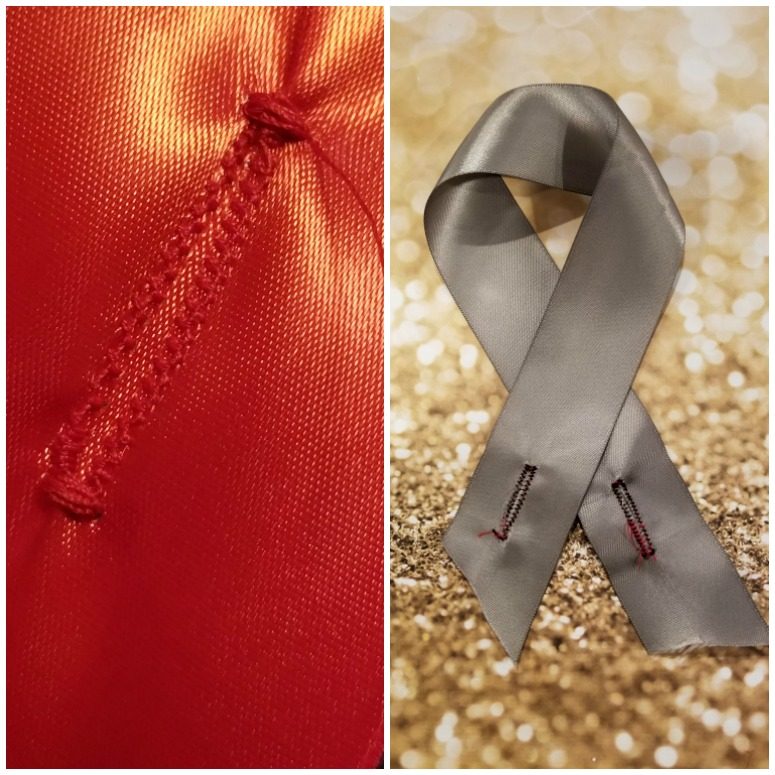 Place the first button hole over the dome top, wrap around and pull the second button hole over the top from the other end. If you are using a dome with a stand, wrap the ribbon around the stand on the way over to make sure it is properly secured.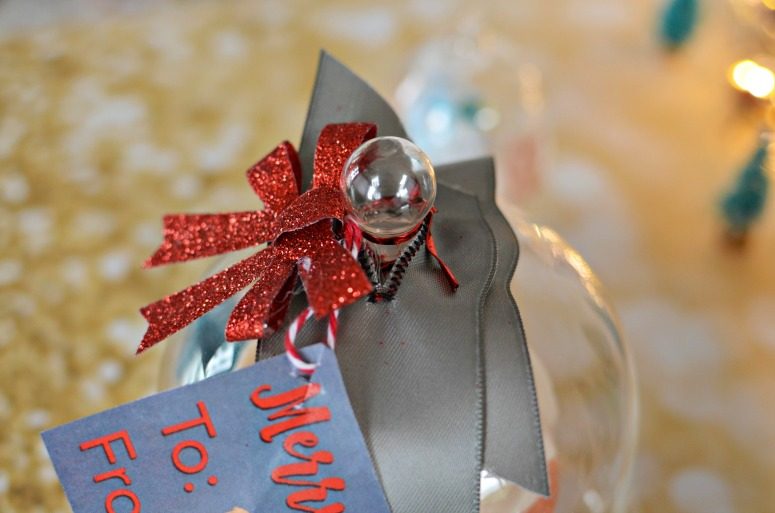 Since bow making is not my forte, I used some mini pre-made bows to top off the dome; and created these chalkboard style to/from tags. Glittered card stock, or ribbon would be great for making your own bow if that is something you are good at doing.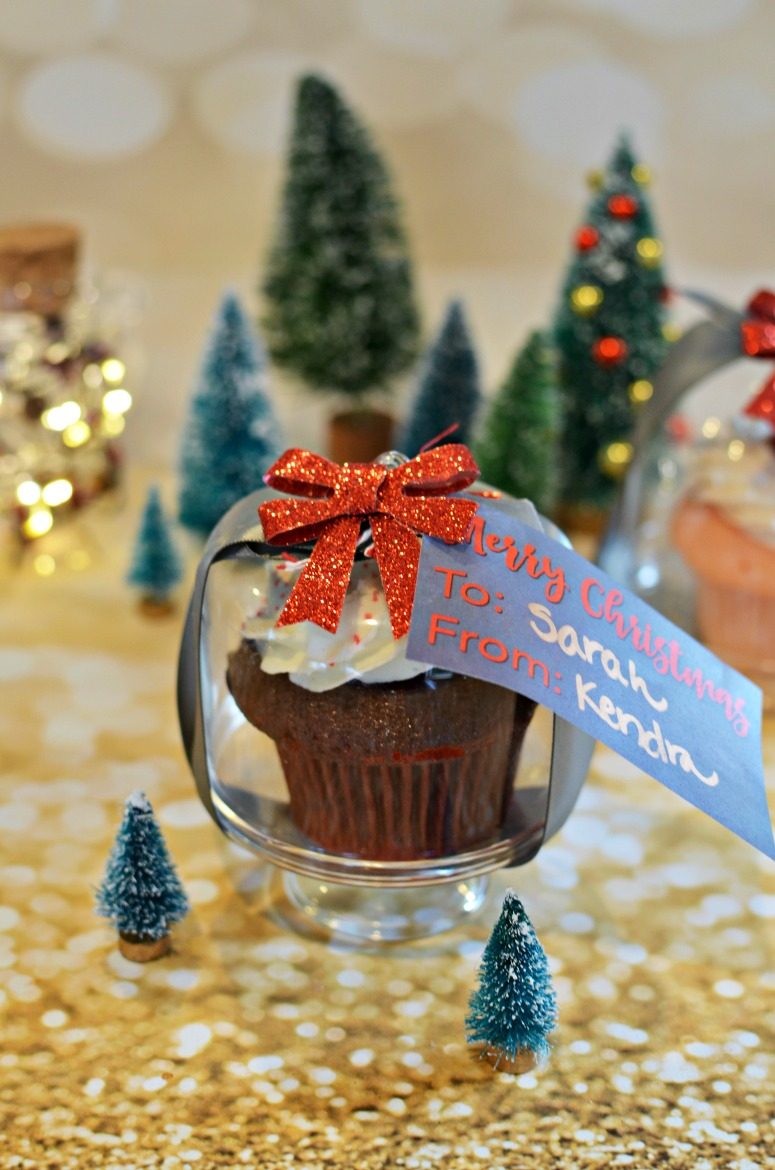 I absolutely love how these domes transformed into fun gifts. Plus the cupcakes are pretty delicious as well. They will be fun to hand out to a few people; plus, the domes are adorable for some holiday displays after the cupcake is gone.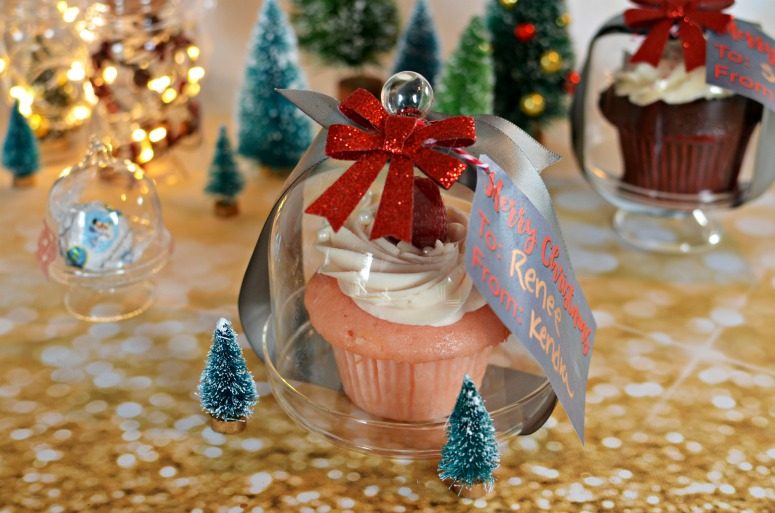 I also found these mini domes that would be PERFECT for a chocolate truffle. How fun would they be as little favors for a dinner party? Since they were so little, I used some washi tape to keep them closed.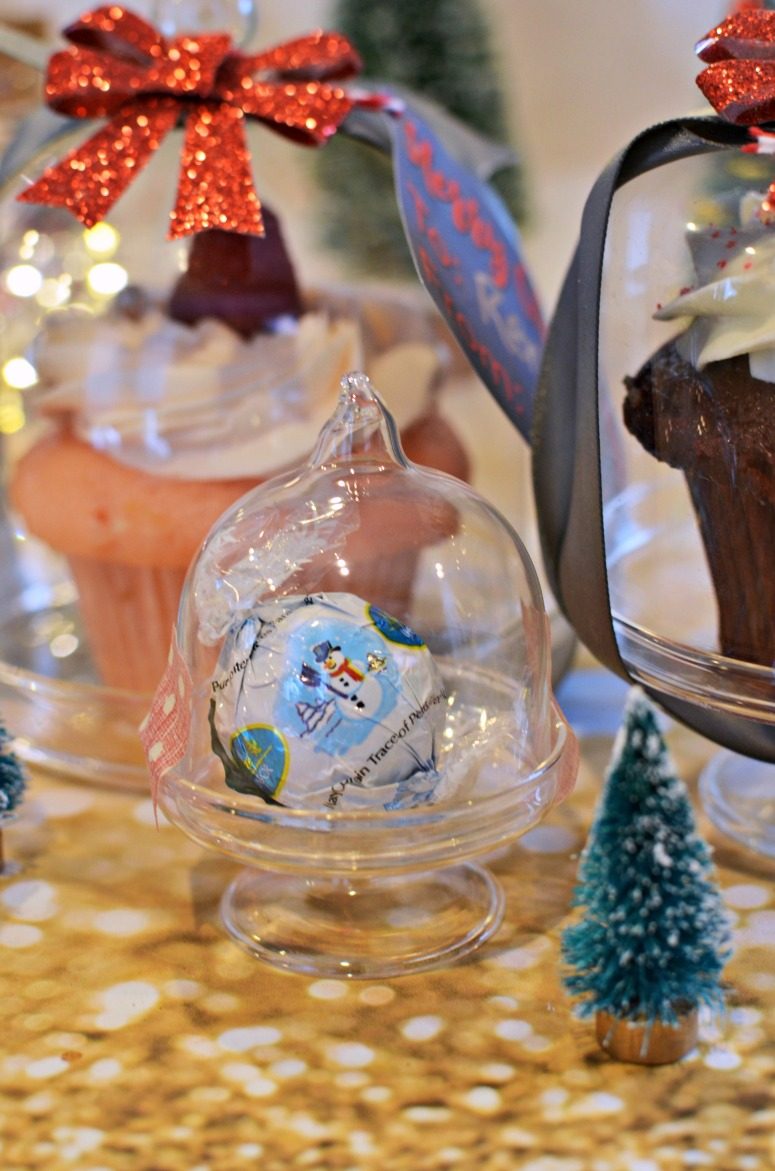 To write on the gift tags, I recommend metallic sharpie. It shows up well and adds a touch of elegance to the gift tags.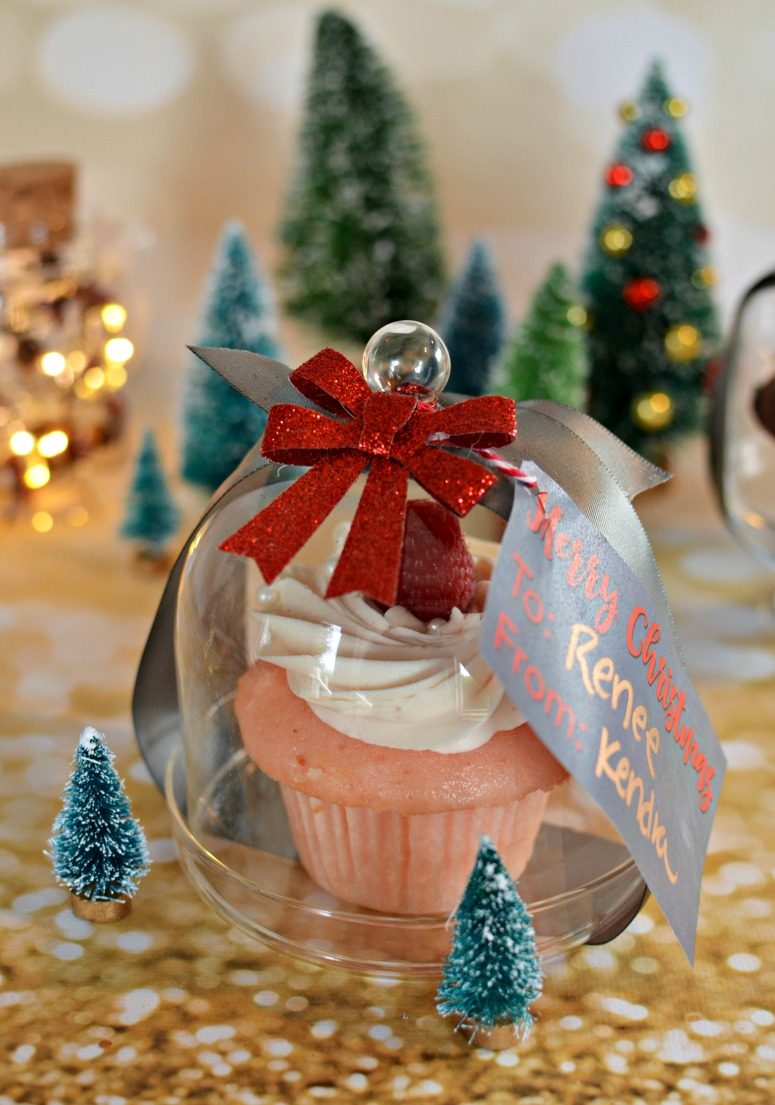 I hope you get the chance to make a few of these cupcake domes yourself for gifts. If you would like to add these fun chalkboard tags, sign up for our newsletter below to get a link to the file. Who are you going to gift them to?