I was provided with a Toyota Highlander to facilitate this post. All opinions are my own.
I love shopping. I especially love shopping with a purpose. Throughout the year, I'm looking for the perfect gift for each of the people on my shopping list. I generally finish relatively early; but there are always a few gifts that I'm still shopping for into November or December.
Last December, I spent about a week and a half down in the Portland area for work and found some awesome Christmas gifts while there; so a couple weeks ago I headed back down to Portland to visit with some friends and do a bit of holiday shopping. While some people are stressed out shopping for gifts, I like to see it as an adventure by taking shopping on the road and turning it into a mini road trip.
Holiday Shopping Road Trip Weekend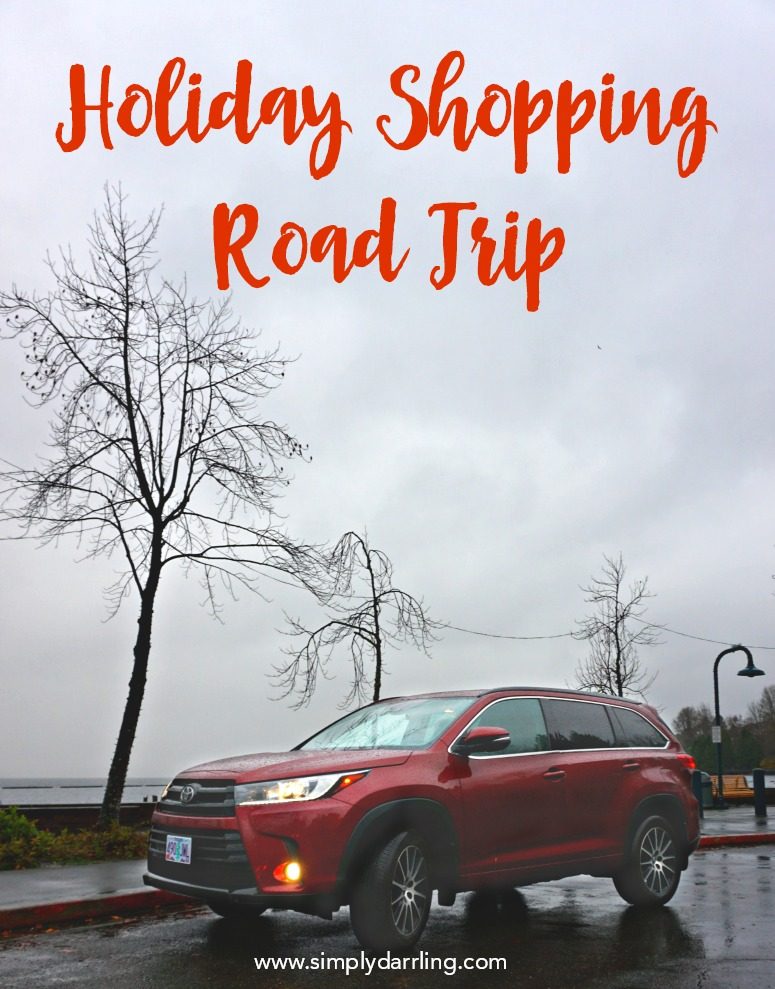 For some reason, shopping in another city seems like more of an adventure and less of a chore. Knowing that you have all day (or weekend) to find gifts, the stress from packed parking lots and stores just don't matter. Sip your coffee while standing in line at Target, catch up on Facebook while waiting at Nordstrom Rack, you have all day to get things done!
When I found out that I was going to have a Toyota Highlander for my trip down to Portland, I thought that I would have WAY more room than I needed because my shopping was going to consist of smaller items. Well, let's just say I put the Highlander to use with some larger than intended Christmas gifts.
The past couple years, Brad and I have bought a large-ish item for both of us to enjoy as our Christmas gift to each other. We got the Sonos Sound Bar in 2015, last year was a new bed & mattress (it is a good thing we can put IKEA items together without arguing because this bed took a solid 5 hours), and this year is scaffolding. Yes, scaffolding. This really is a gift for both of us because while Brad will be the one using it, he'll be using it for projects I ask him to do (like trim the hedges in the back yard so I can see the mountains again).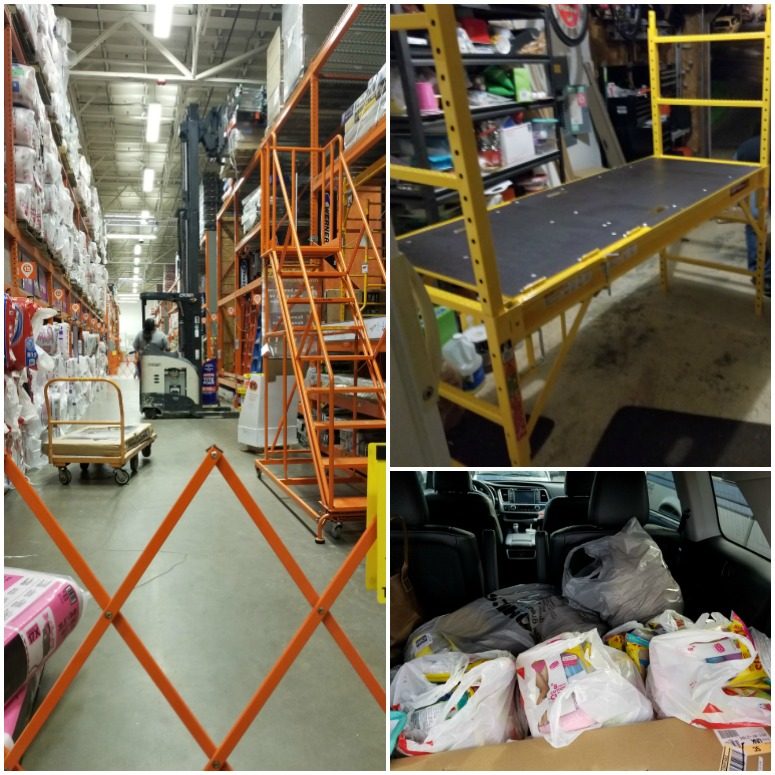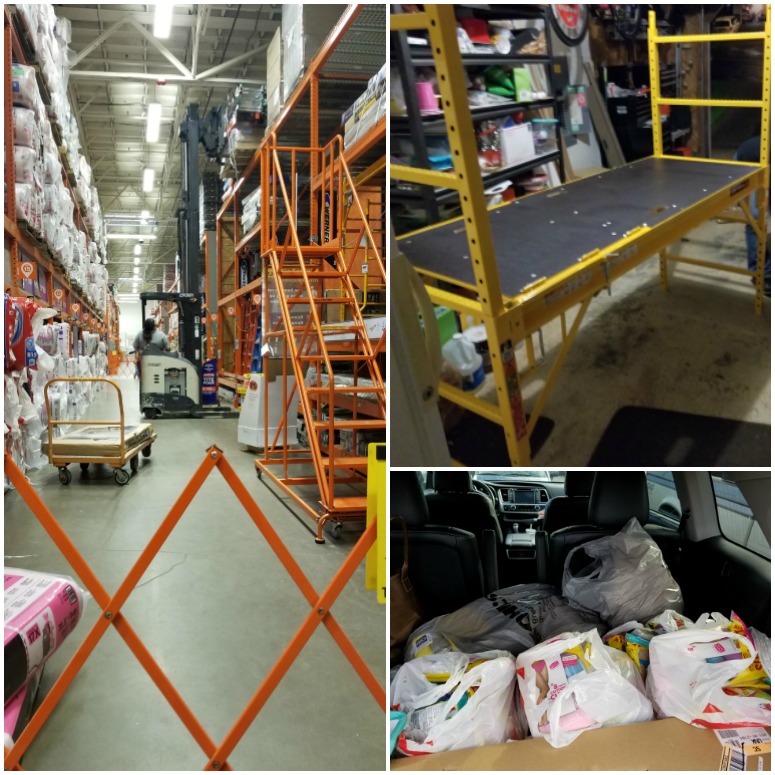 This scaffolding came in 3 different boxes, with the 2 largest boxes being about 3′ wide and just over 6′ long. With all the seats folded down, it fit No Problem in the Highlander! Even after I had done other shopping during the day.
Now, you might notice that there seems to be quite a bit of underwear in the above photo as well, so let me explain that a bit. My mom is involved with Days for Girls which is an organization that creates Feminine Hygiene Kits for young women in developing countries so that they can stay in school during that time of the month. These kits have a pair of underwear and a washcloth in them (among other items), so when I found an AMAZING deal on these items at Target and Kohl's respectively, I bought a lot.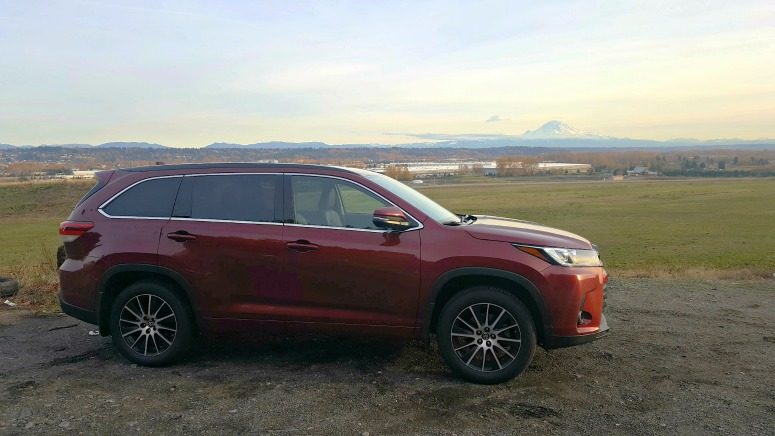 I absolutely loved my time with the Toyota Highlander. It had plenty of space without feeling that I was driving a boat. The Highlander also features a bunch of safety features such as blind spot monitoring, lane departure warnings, and rear cross traffic alerts.
This version of the Highlander features bucket seats for the second row. I have mixed feelings about these seats. As somebody sitting in these seats, the bucket seats are a lot more comfortable; however, sometimes that missing middle seat could be convenient to have. I do like how the cup holders fold down so it is easy to access the 3rd row between the seats.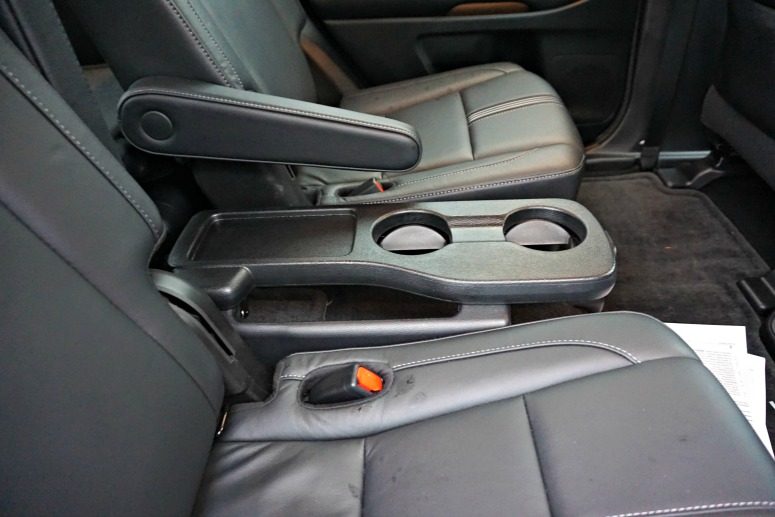 The drive to Portland and back is actually a nice drive. Much of it is through rural areas and isn't very congested with cars. I blasted some Christmas music on Satellite radio for the drive, and surprisingly didn't hear a song repeat (well, a few songs repeated, but they were sung by a different artist each time so that doesn't count). I also enjoyed the heated seats on these cold winter days.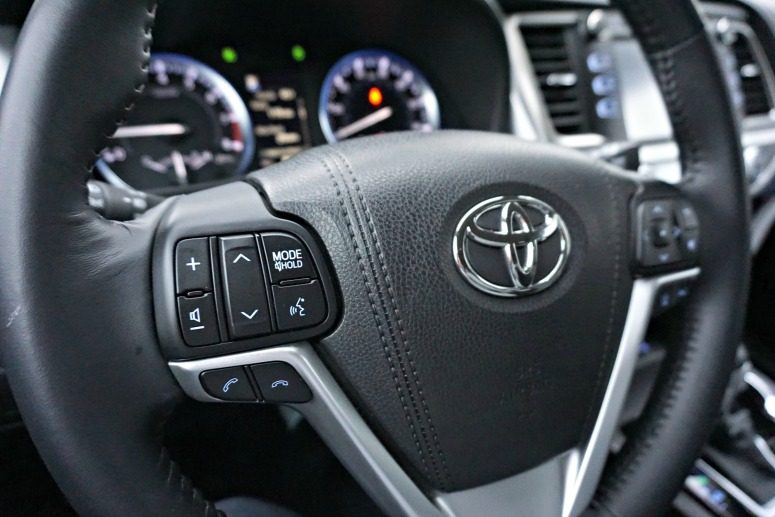 If a 7-passenger vehicle is on your new car wishlist, I highly recommend checking out the Toyota Highlander; and take it on a road trip for some holiday shopping!