It has been a couple weeks since I posted the last in the A DIY Christmas series (vacation somewhat threw me off my crafting schedule) but I am back today with one! This project would be great for all ages, I could especially see some young boys thinking it was a cool gift.
Secret Hideaway Book
I used a Harry Potter book; however, any thick book would work – so pick out a good book for the recipient. I purchased my book from the thrift store so it only cost me $3, since the book is basically becoming unreadable, I highly recommend using thrift store books.
The fist step is to reserve a few pages in the front (I did 3). Wrap these pages, as well as the front and back covers, in cling wrap. Make sure to get all the way down to the binding.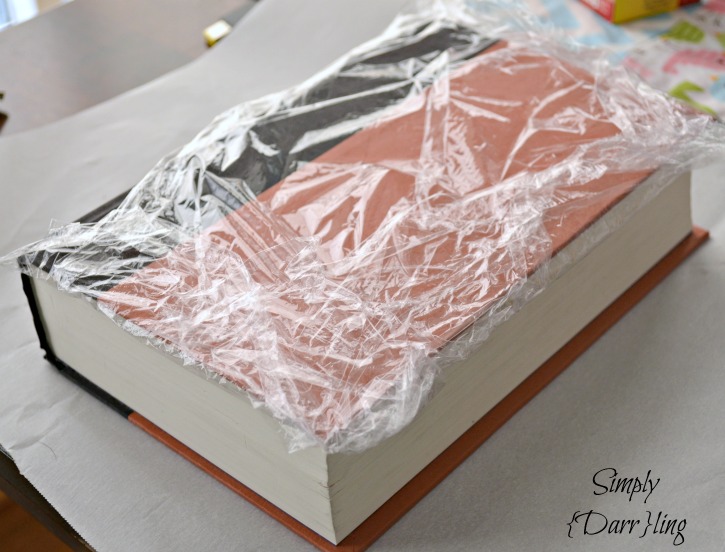 Use a foam brush to paint Mod Podge all over the three exposed edges of the book. Make sure to get it nice and covered then place a heavy object on top and let it dry.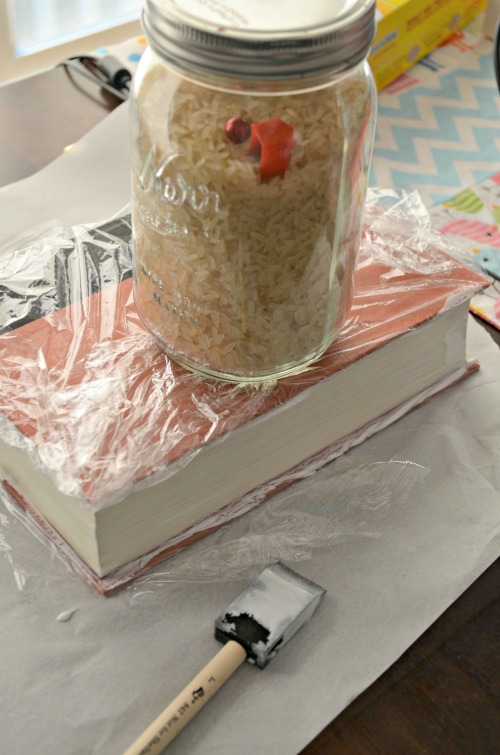 Now comes all the hard work. Open up to the first glued page and measure out your cavity. My margin was however wide my architect ruler is. Then start cutting. Use a razor and score along the lines and then keep working down to whatever depth you want.
I had Brad drill out my corners; but I think it might have actually made the corners harder to cut out.
At some point, you will question your sanity and debate with yourself how much you really like the person. Take a break from cutting out pages and come back to it later.
Once you reach your desired depth, pull out another foam brush and apply Mod Podge to the inside. Also put some along the very top and place one of the uncut pages over the hole. Again, let it dry.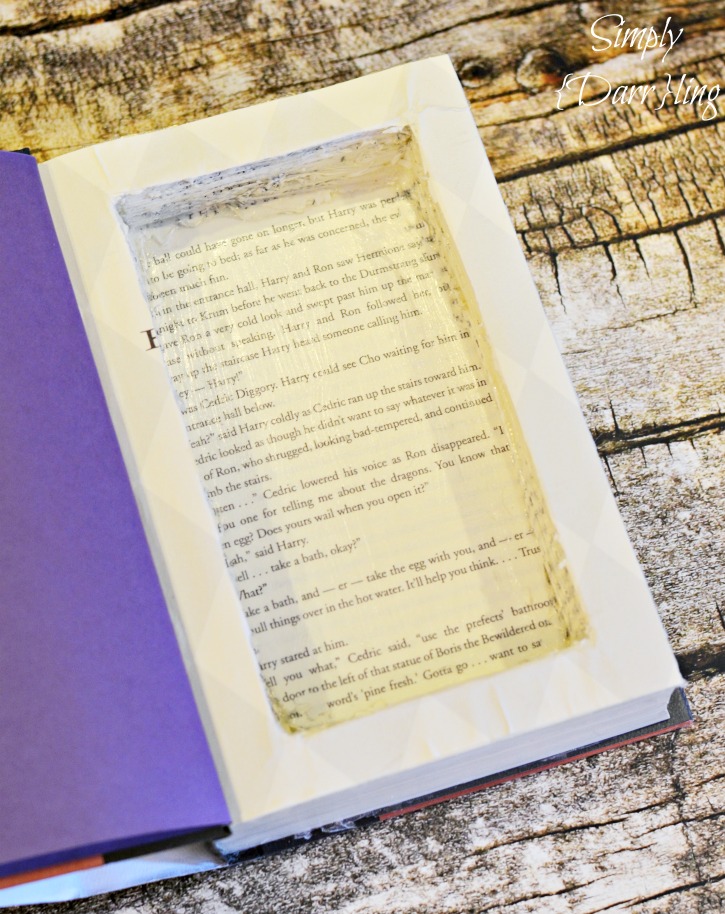 Once it has dried, use a razor to cut the top page. This is to cover up any markings or rips. My inside is far from perfect, but it is still a fun project and I know some Harry Potter fans who would love to use it as a secret hiding place.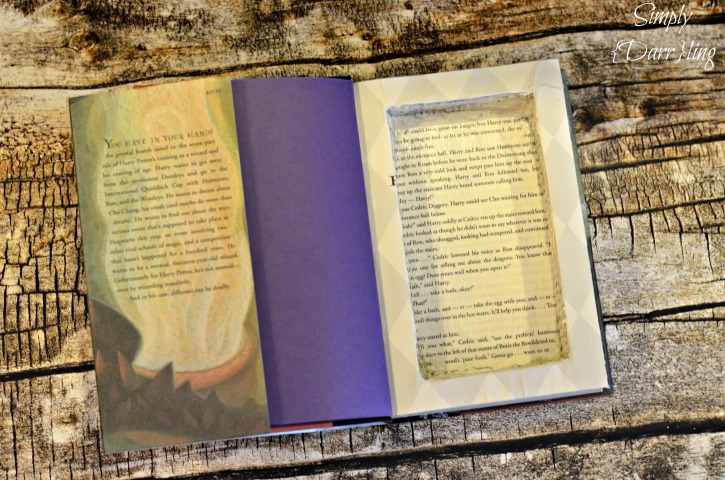 Do you have somebody on your list who would love one of these secret hideaway stash books? Who would you give it to and what book would you use?