Welcome to Part 2 of our Disney World Plan of Attack! (Check out Part 1 Here).
I had been to Magic Kingdom back in 2003 but had forgotten about how far the parking is from the actual park. We skipped the tram and just walked to the transportation center then took the ferry across the lagoon. Part of this decision was that we didn't have to tear down the stroller at all. Only once did we have to wait for the next boat to come.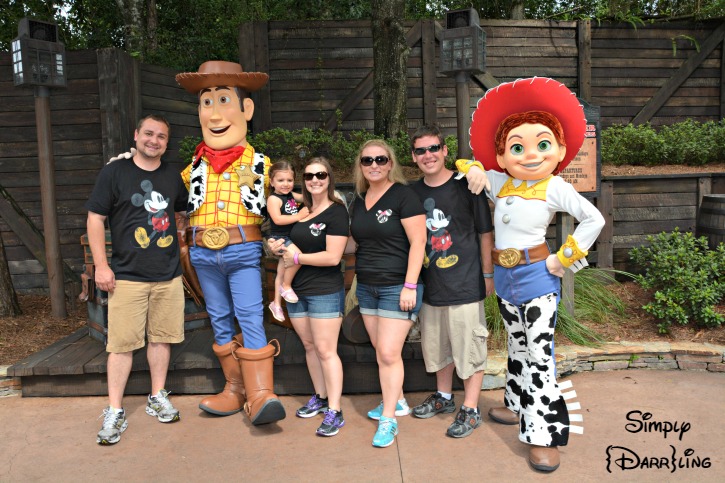 Magic Kingdom is the only park where we saw balloons. Brittnee picked up a purple Mickey head and it was great for finding our stroller in the sea of strollers. Even though it could last for up to month, we couldn't take it onto the airplane so we gave it to a random little girl on our way out of the park on Saturday.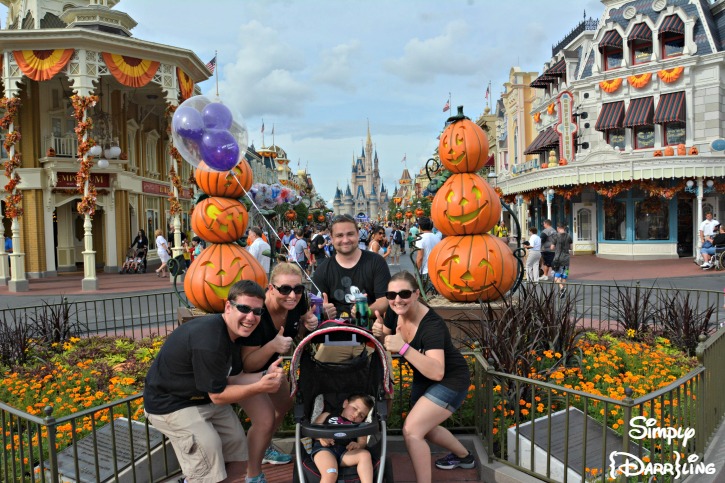 If we were to plan this again, one thing that I would change would be to make more dining reservations. Sometimes you just want to sit and escape the craziness of the outside. We had one dinner planned – Teppan Edo at Epcot. Monday night we actually quick went online and made the only dinner reservation we could find at Magic Kingdom for the following day. We knew that Tuesday was going to be a VERY long day because we were pretty much doing open-close (which was about 14 hours).
Disney does an amazing job with allergies in their restaurants. We marked that there was a food allergy on our reservation and upon being seated Brad was handed with a giant binder which outlined every single ingredient at use in the menu. This binder included product images, labels, and list of ingredients. The chef then came out to talk with Brad and his allergies and all of his food was made separate from anything that could cause an issue.
Later in the day when I went to the ice cream shop I noticed that they had both a sorbet option and Rice Dream so I decided to get him a sundae. One of the toppings they had was peanut butter so they made his sundae in the back as well and it didn't even take longer than mine!
One reason that we stayed late on Tuesday was so that we could see the Electrical Parade and the fireworks. The fireworks show was amazing! Before the fireworks, there was another show (Celebrate the Magic), where they projected Disney movie scenes onto the castle. This pre-show was awesome and we were all surprised that Aubree could guess the movies immediately!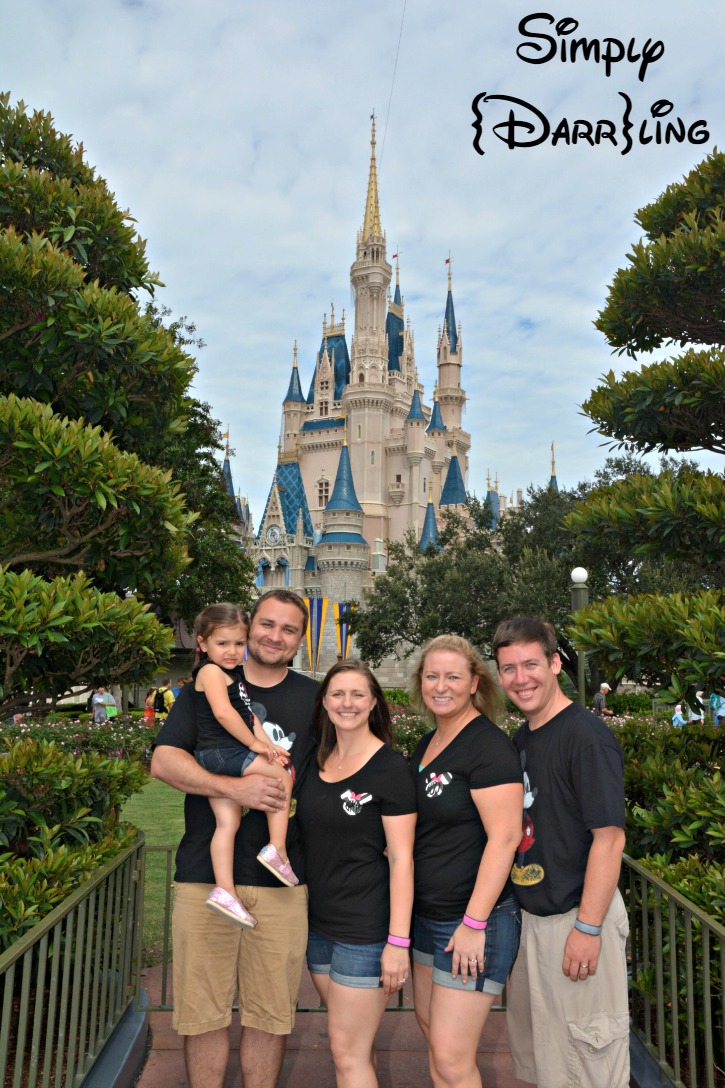 Epcot is also the location of Aubree's biggest meltdown. The line to meet Aladdin and Jasmine was about 10 minutes too long. Aladdin had a hard time keeping a straight face throughout the photos and not laugh.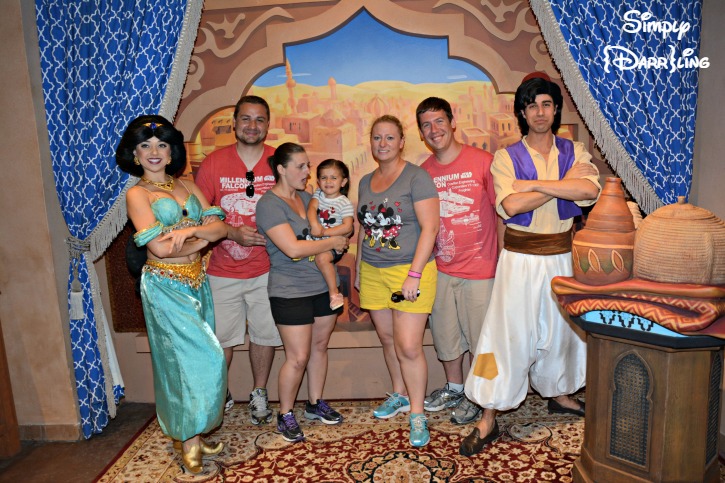 It was also the Food and Wine Festival at Epcot and there was food everywhere. I wish that I had planned a bit better and snacked throughout the day instead of having a big lunch.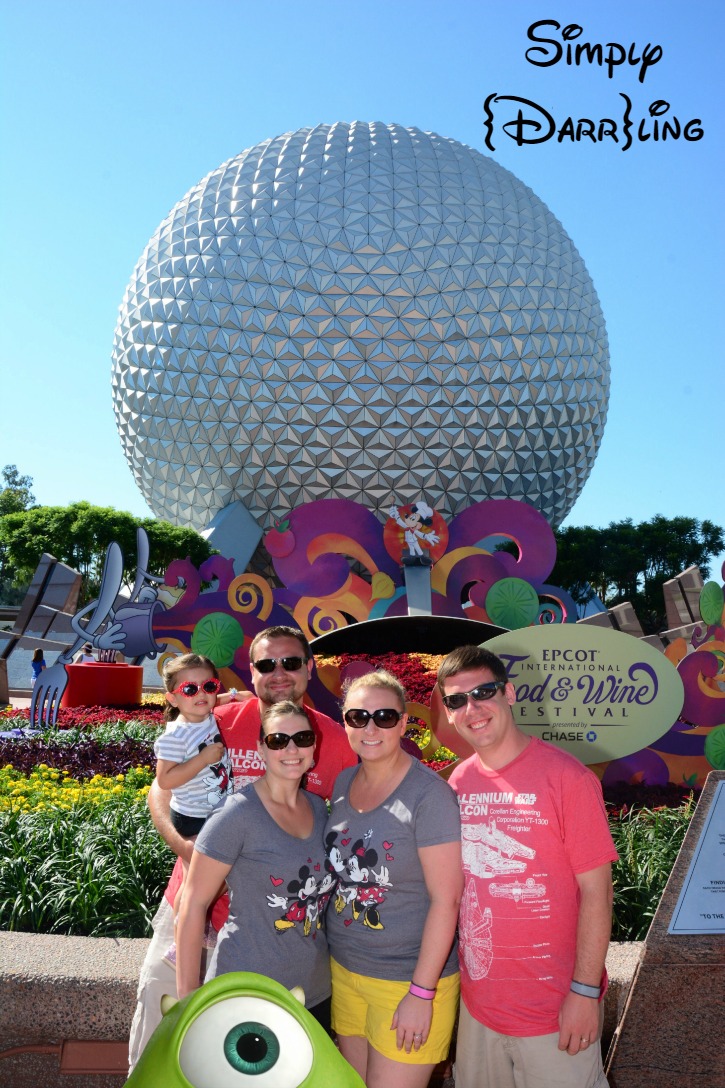 Before we left for the trip, Brittnee found a pin that talked about all these delicious cupcakes throughout the parks. We were able to find lots of specially decorated vanilla and chocolate cupcakes, but only one special flavor – a butterfinger cupcake at Hollywood Studios.
I would definitely go back to Disney – 6 days was probably a bit much for Aubree, but it was still a great trip.