If you follow along on Instagram or Facebook, you might have heard that Brad and I are in the midst of an unexpected remodel. Late last week I came downstairs to discover that we had a little indoor lake all over our floors. Long story short, pretty much all of my belongings that reside in the downstairs are packed away and all our floors have been removed. While we had fans going I didn't really want to do any sort of cooking in our kitchen so I moved our crock pot to the garage and cooked dinner in there.
This Honey & Balsamic Pulled Pork was my first attempt at "garage cooking" and it turned out absolutely delicious. The workers who were at our house trying to dry it out kept saying how good it smelled as they walked by the crock pot.
Honey & Balsamic Pulled Pork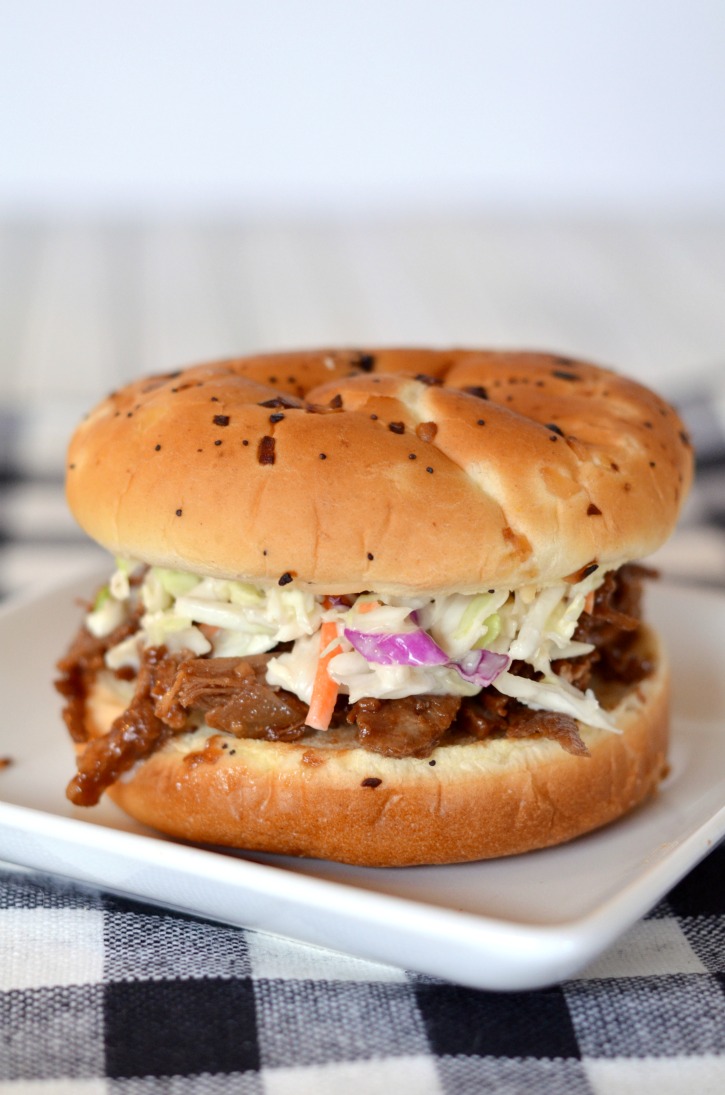 Honey & Balsamic Pulled Pork
A delicious pulled pork sandwich featuring honey and balsamic vinegar.
Ingredients
3 lb boneless pork shoulder
½ cup chicken broth
1 yellow onion, chopped
½ teaspoon thyme
½ teaspoon rosemary
½ teaspoon onion salt
1 cup balsamic vinegar
¾ cup ketchup
⅓ cup honey
¼ cup brown sugar
1 Tablespoon Worcestershire sauce
2 Tablespoon minced garlic


Buns
Coleslaw
Instructions
In a crock pot, add the roast, onion, thyme, rosemary, onion salt and chicken broth
Cook on low for 10 hours or until pork easily pulls apart
In a sauce pan, whisk together the vinegar, ketchup, honey, brown sugar, worcestershire sauce and garlic
Simmer on low until it has thickened into a sauce consistency
In a separate bowl, pull apart all of the pork and then stir the sauce into the pulled pork
Serve on a bun with coleslaw.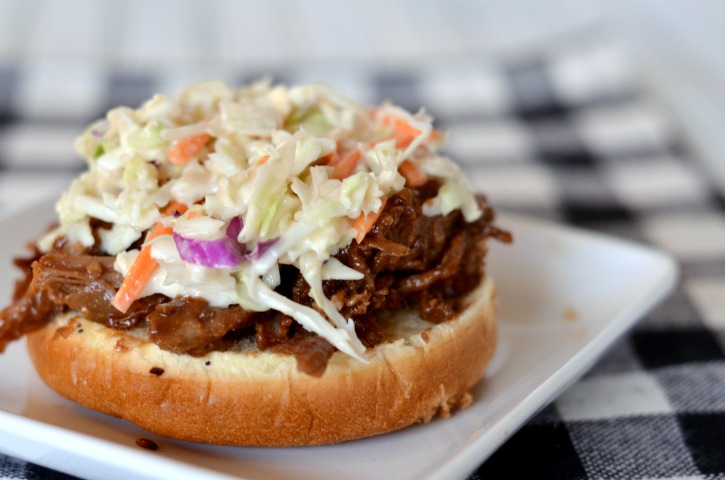 This was absolutely delicious (and not just for garage cooked food!). I'm a fan of the Franz Onion buns so I used that, but really you could use any sort of bun with this pulled pork.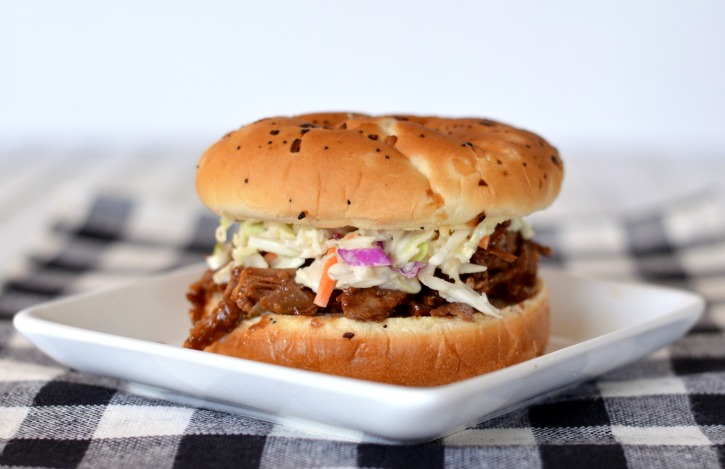 I anticipate that we'll be enjoying a few more meals cooked via the crockpot in the next few weeks as we replace our floors and deal with all the dust, and hopefully they all turn out as good as this one!