This post is sponsored by buybuy BABY. All opinions are my own. 
As an engineer I can't make a decision without researching and making lists. One thing that I've been thinking about for quite some time is what stroller I want. The front runner has changed from time to time but I am so excited about our final decision. I think it will be the best stroller for our situation.
How To Pick the Perfect Stroller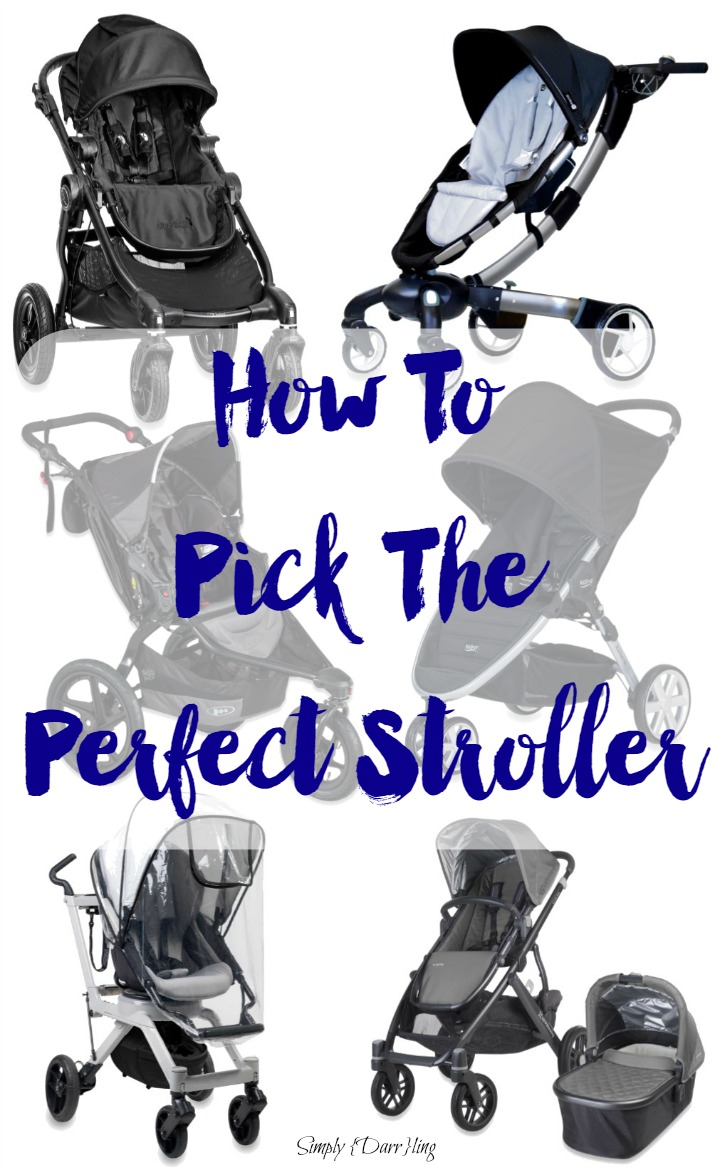 There are many items to think about when picking the perfect stroller. Lifestyle, weight, multiples, and of course how it looks as well.
A few years ago, I was browsing Pinterest and came across the 4moms Origami; I immediately wanted it as it had so many bells and whistles that made my engineer brain excited (daytime running lights, charges your phone as you walk, and will collapse with the push of a button). The downfall of this stroller was it's lack of storage. I know that I'll be using this stroller while shopping and will want the basket for storing my packages. As much as I loved the look of that stroller, I knew that I needed to make a decision based on my lifestyle.
When we were in Disney last year I started analyzing all the strollers that we passed. Seeing how they maneuvered through the crowds, how many souvenirs they held, and the overall look of each one. This was helpful to cross some strollers out as parents got stuck behind crowds trying to navigate their giant strollers.
If you want help selecting a stroller, head to buybuy BABY. They have many of the popular models in store so that you can try them out and the sales associates are very knowledgeable in all various features of the different strollers.
Now that we're adopting, it is possible that we could get the call to pick up a baby and have it be babies as we checked the box saying that we would be open to twins. This meant that the ideal stroller would be one that could work as a double stroller in addition to a single stroller.
Our winner is the Baby Jogger City Select. In a single frame, the stroller can be either a single or double stroller (plus there is an additional kick board if you have an older child who would like to ride along every once in a while). The basket under the chairs is GIANT and will definitely hold all of my purchases when I go shopping. There are also some great attachments which can be added to make the stroller even more versatile.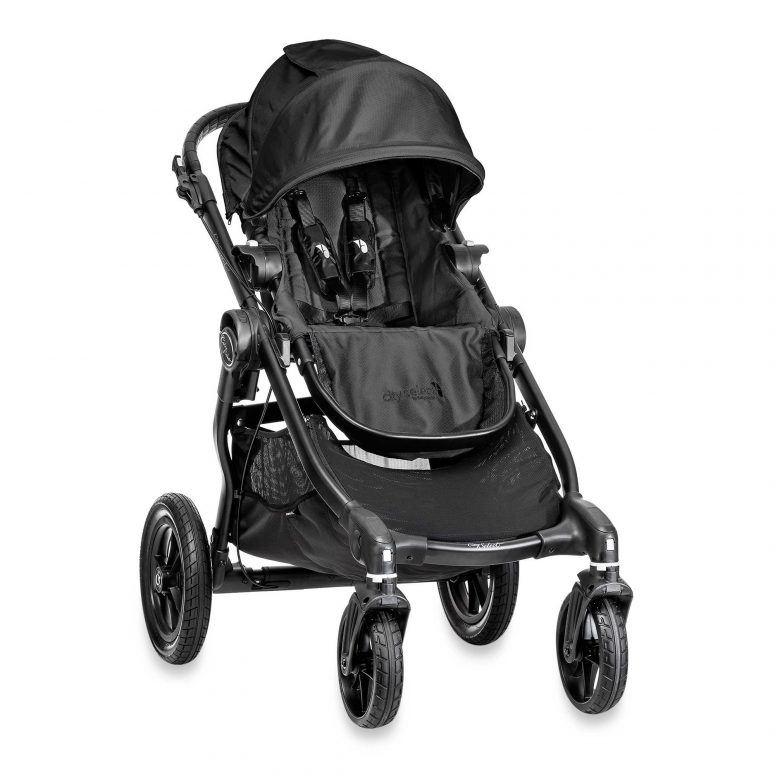 The City Select definitely looks like it will be a winner for years to come. Even if we end up with a single baby this time, we know that we want more than one kid so we will be able to use the stroller when we have our next kid as well. I ran into somebody using the City Select as a double this past weekend and asked what they thought. They absolutely loved it which I was happy to hear and now I can't wait for it to show up for for me to have a reason to use it!