I absolutely love my Hunter Rain Boots. Since I'm in Seattle, I get a lot of opportunities to wear them (although I also have a lot of days where I wear them thinking that it is going to rain and it turns out being completely dry so then my coworkers laugh at me). The only problem with the Hunter Rain Boots is that the rubber blooms. This is a natural occurrence but still something that needs to be cleaned. Read on below to find out how to clean Hunter Boots and keep them bloom free.
How to Clean Hunter Rain Boots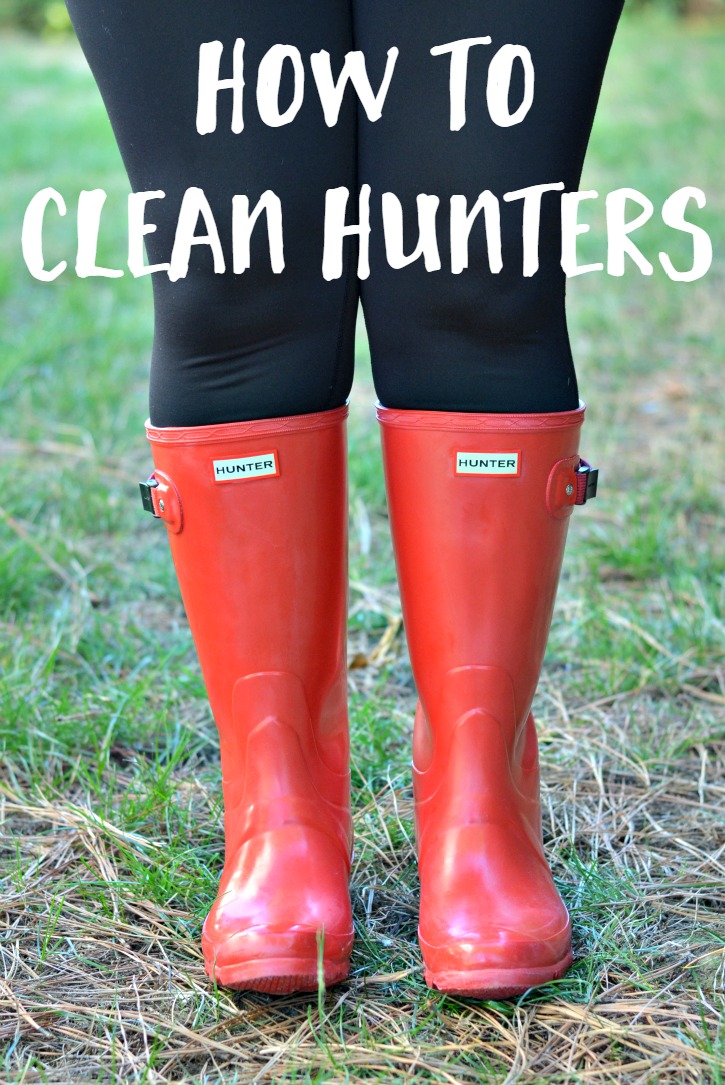 Last year, I discovered that Hunter makes the Huntress version of their popular rain boots which are perfect for me. They are a couple of inches shorter and have a wider calf. I purchased both the red and black in this style and I love wearing them during the fall and winter months.
When I pulled out these boots for the rainy season, there was quite a bit of bloom built up on the rubber. I purchased some Armor All Protectant Wipes and went to work scrubbing off the bloom. I used two wipes per boot and will probably do a follow-up this weekend to get any that I missed and give a final shine to my boots for the season.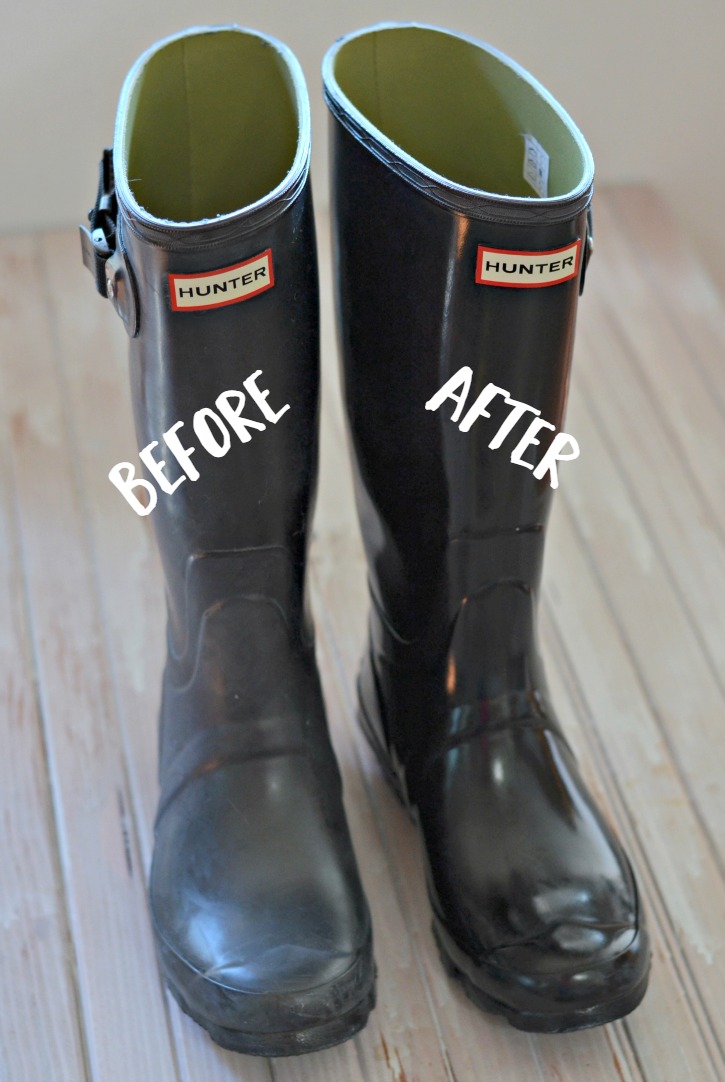 It only took a few minutes to clean each boot and now they look amazing!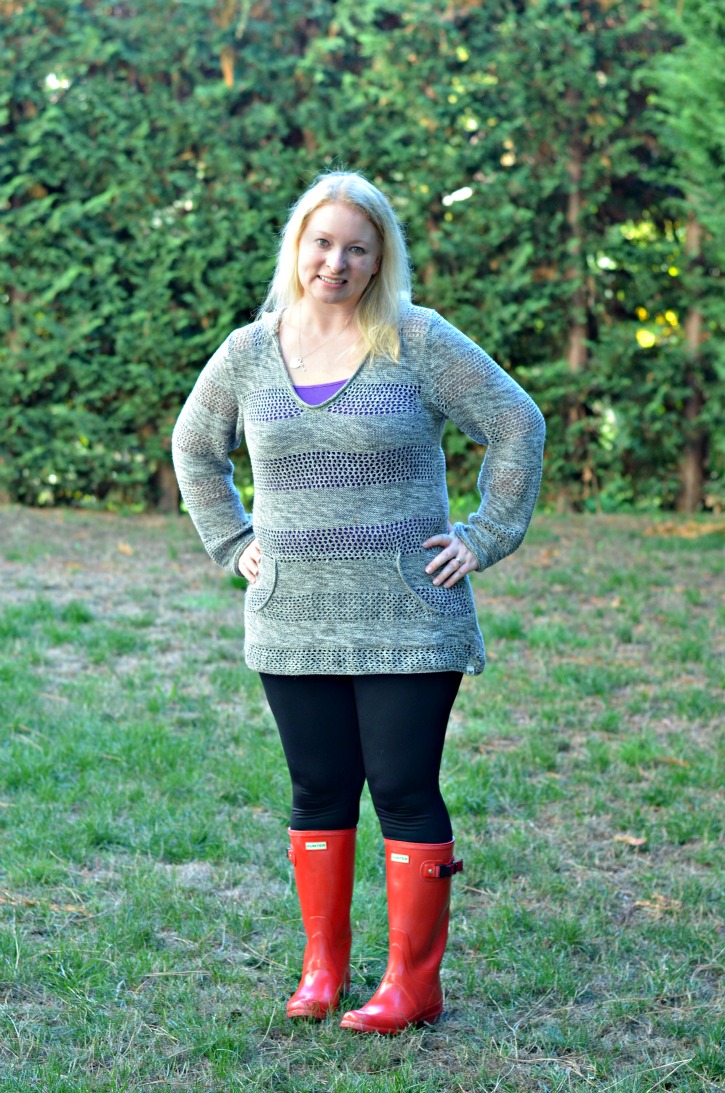 I think this outfit might become a staple for the fall. It is always a plus when I have a legit reason to wear leggings to work.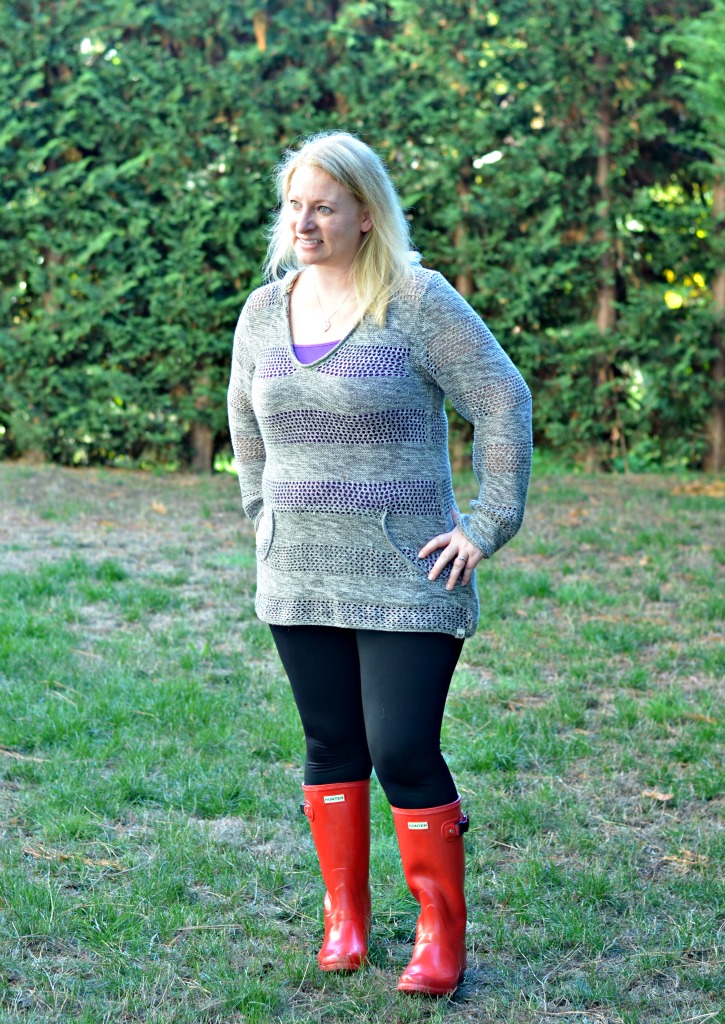 Have you tried to remove the bloom from your Hunter Rain Boots? If you have any tips or tricks make sure to share them in the comments!