Swing dresses are some of my favorites for summer. They are light and flowy which is a perfect combination for the heat of summer. Any dress that swings when I spin or walk gets extra bonus points from me (and triple bonus points if it has pockets). As the weather transitions into fall, swing dresses can easily transition as well. Check out this fun outfit, and see how to style a swing dress from summer to fall.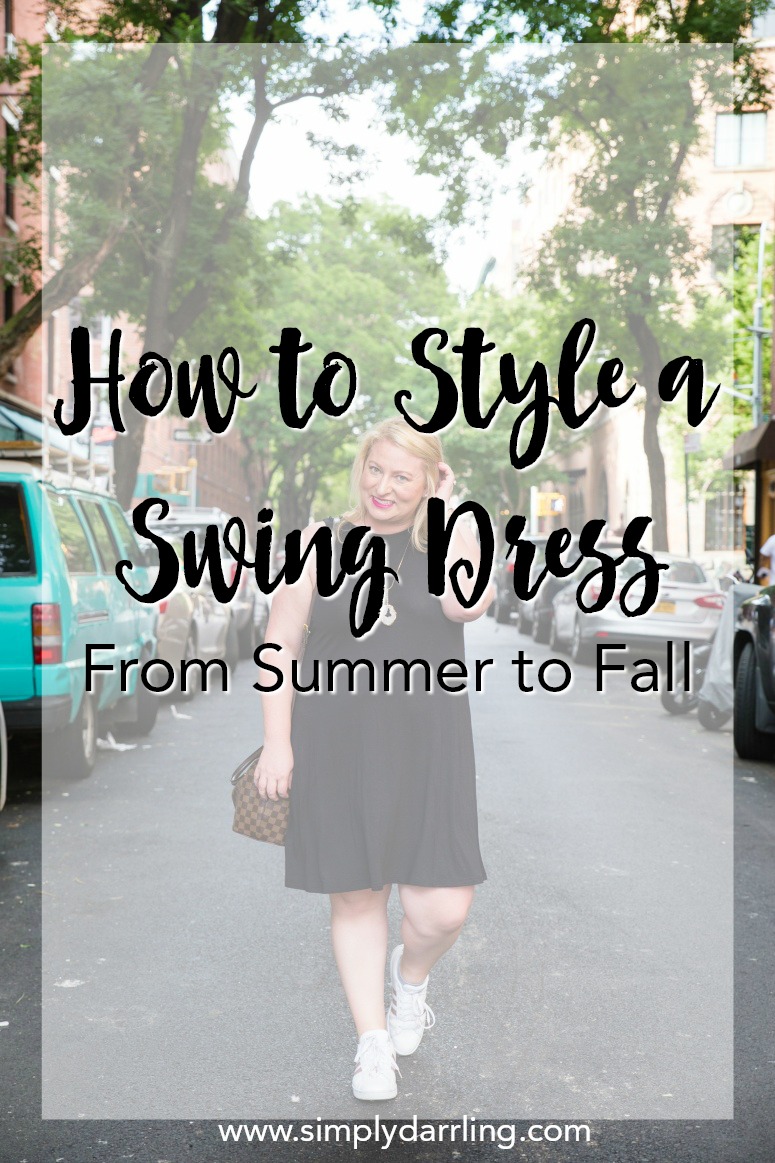 I wore this dress during one of my days in New York City. When I am traveling, I am all about functionality. I want to have stylish outfits, but I also need to be comfortable (especially with how much I walk in NYC).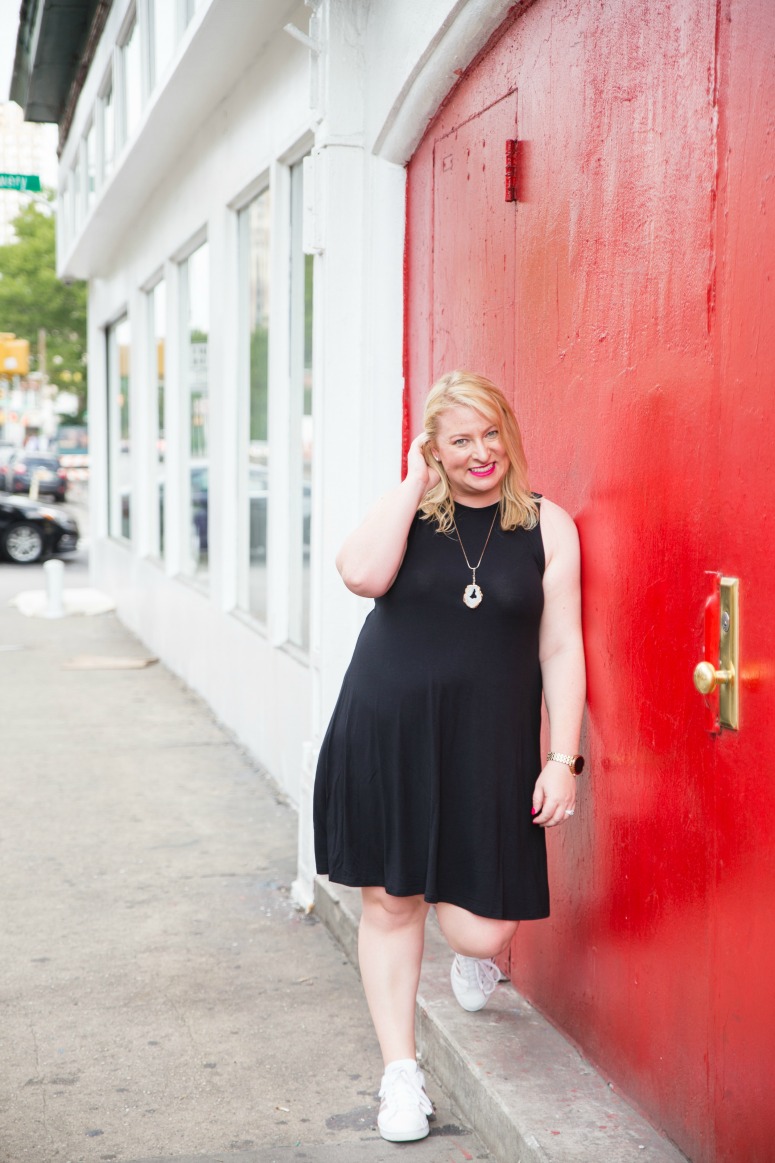 As the weather gets a bit cooler, I know that I can make a few modifications to the outfit to make it still work. For the first days of fall where the afternoons and evenings are still warm, simply adding a jean jacket is the perfect solution. Here in Seattle, when fall begins, our mornings start out crisp and chilly; however, the later part of the days are still quite warm. By having the jacket on in the morning it will be a pleasant walk to work from the train, without being too warm in the evenings.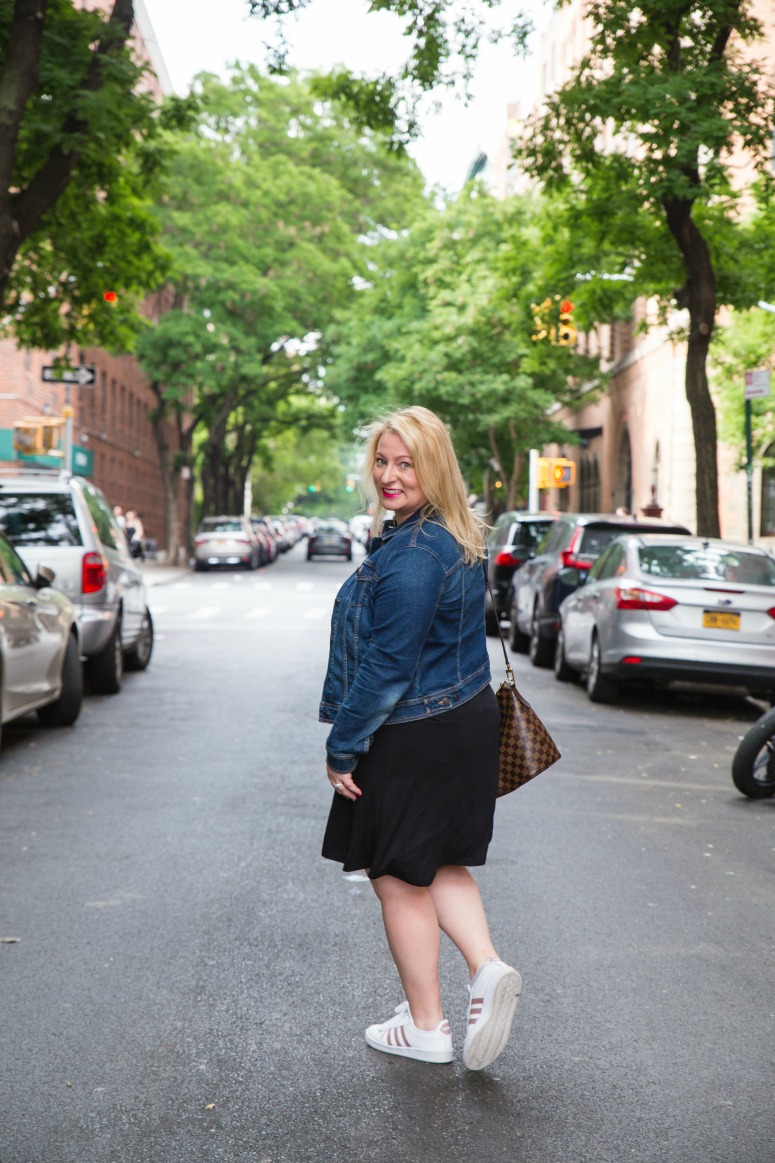 For days that actually stay cooler, swap out the sneakers for some booties, and add a pair of tights or solid leggings. I bought these Toms booties during the Anniversary sale, and they will be perfect to pair with this swing dress!
Add a great statement necklace and your outfit is complete!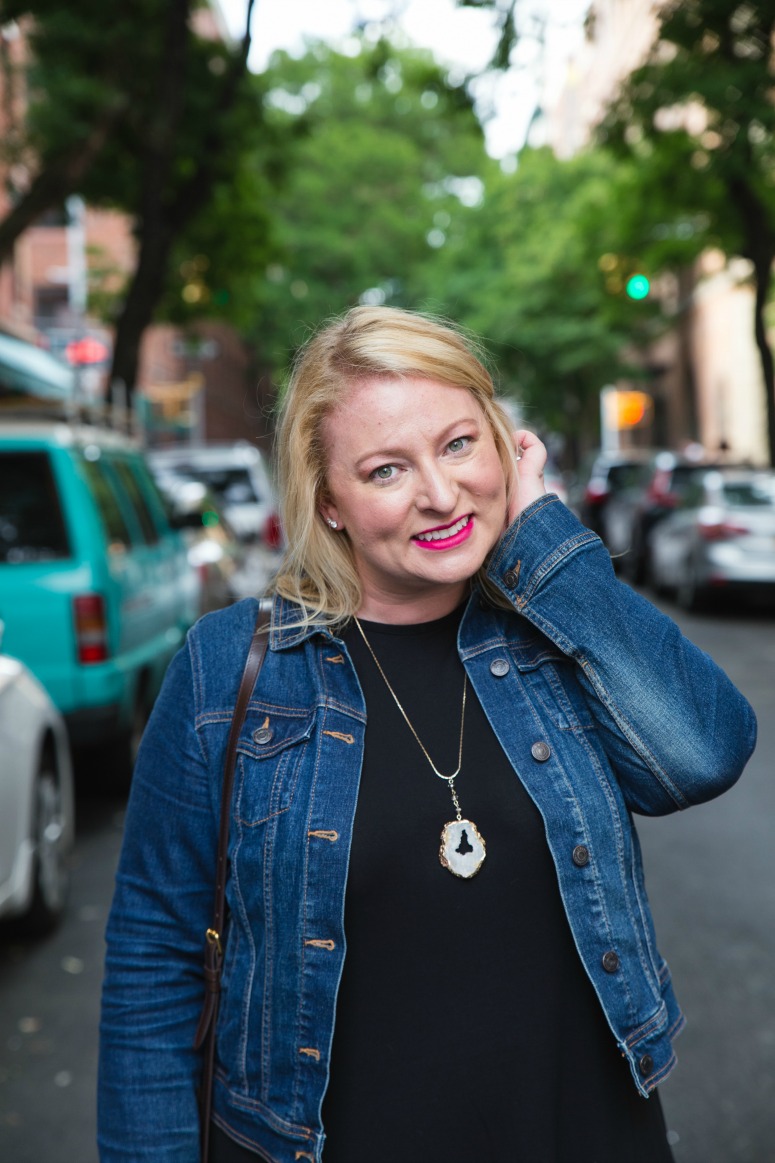 Swing dresses are super easy to dress down for a casual look by pairing it with some white sneakers. I bought these Adidas Superstar sneakers earlier this spring and have been wearing them a ton this summer. They did take a bit of time to break them in (the back heel needed to be softened up so it would bend nicely when I walked).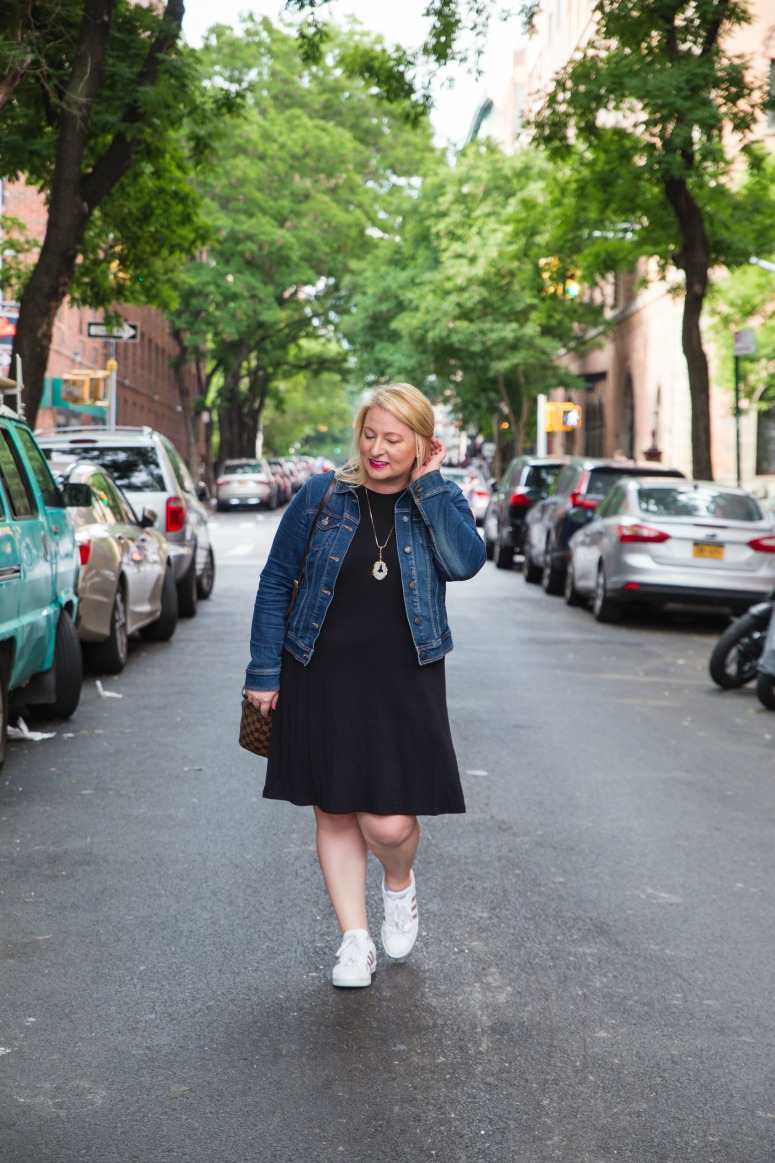 I've been adding more swing dresses into my wardrobe recently because they are so versatile and easy to take from season to season. I have a couple sleeveless ones (like this striped one that I also wore in NYC), and also some long sleeved ones that are perfect for winter.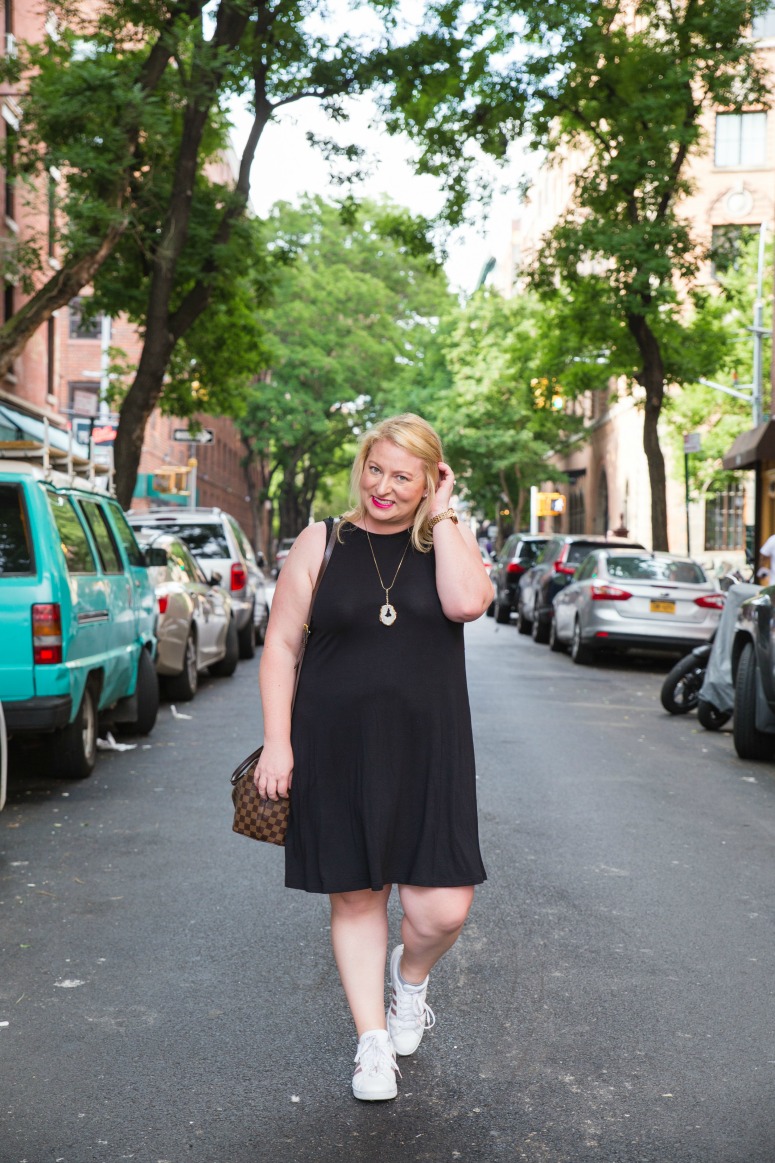 As we head into fall, now is a great time to grab a great deal on some sleeveless or short sleeved swing dresses that are being clearanced out after summer (who else loves stalking the Target clearance section?).