Over the past few years, I have fallen in love with wearing boots, especially rain boots. I have a bad habit of wearing rain boots on completely dry days (and showing up to work in TOMs on days that are pouring rain). I have a couple coworkers who definitely love giving me a hard time about my improper footwear when I make these mistakes.
I have a few pairs of Hunter Rain Boots (in different colors) so I decided to put together a series of different outfits that I wear with these fun boots. Over the next few weeks, I'll be sharing these outfits.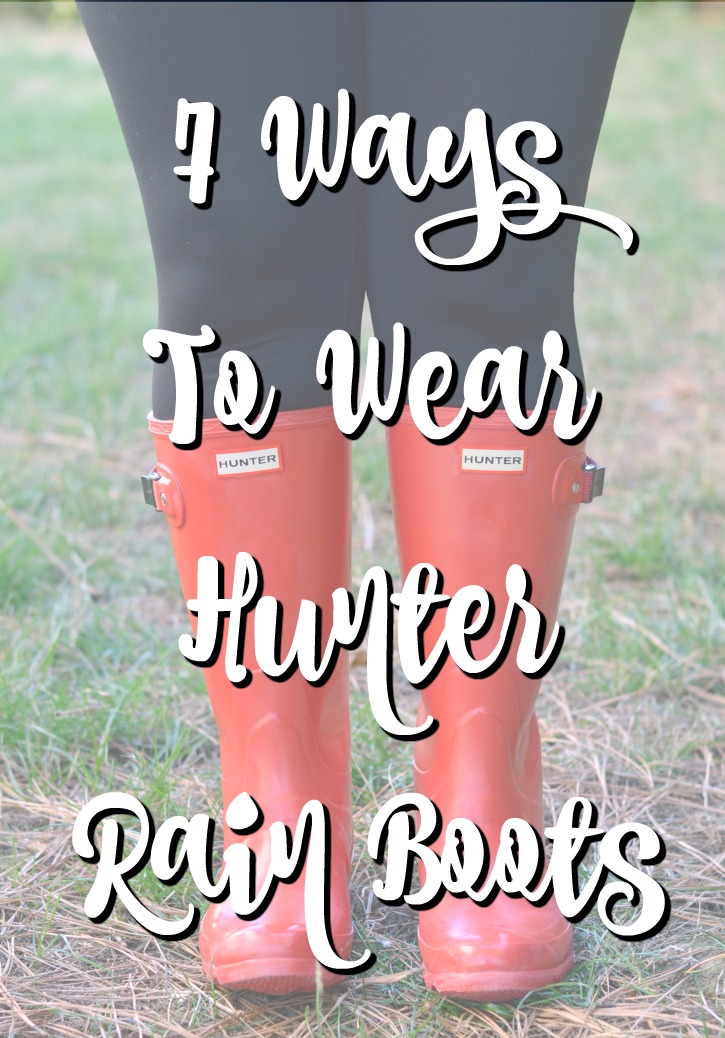 Today I'm starting with my bright red Hunter Rain Boots! If you have larger calves, these also come in the Huntress style which offer a slightly wider and shorter shaft.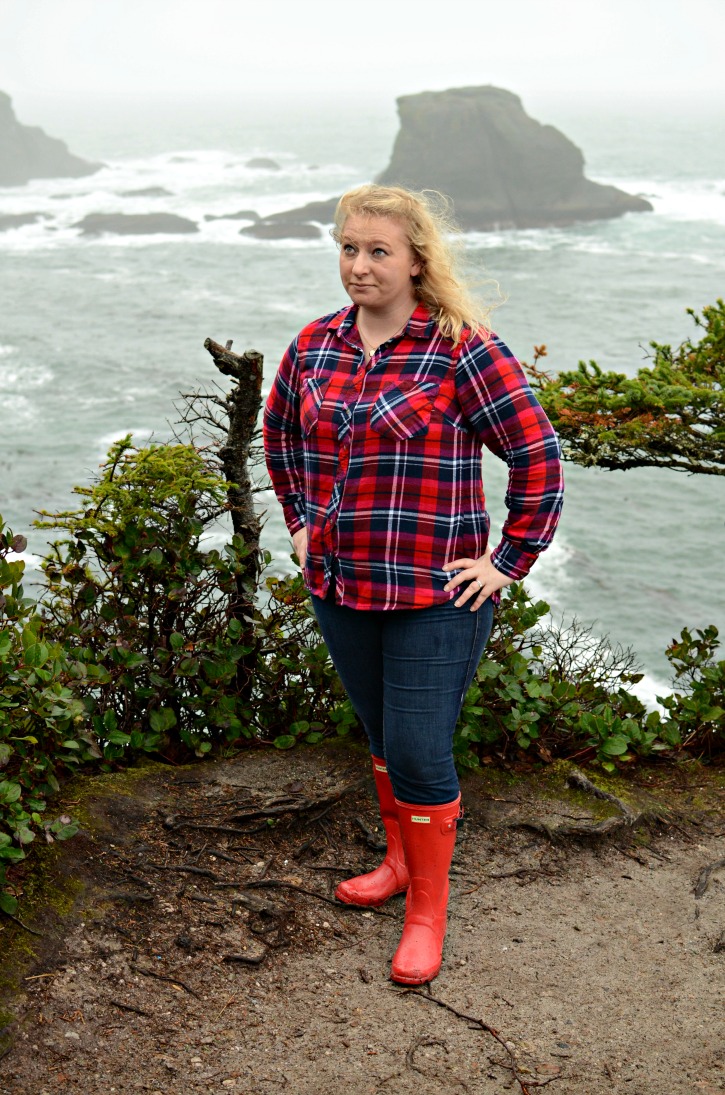 Shoes: Red Huntress Rain Boots, Jeans: True Religion (similar) Top: Target (similar) Necklace: Kate Spade One In A Million
Over President's Day weekend, Brad and I headed out to Neah Bay with some friends. While there, we hiked out to Cape Flattery to check out the waves. I was definitely glad that I had worn my rain boots as the trail was pretty flat; however, it was pretty muddy. As Brad and our friends tip-toed around the puddles, I walked straight through them!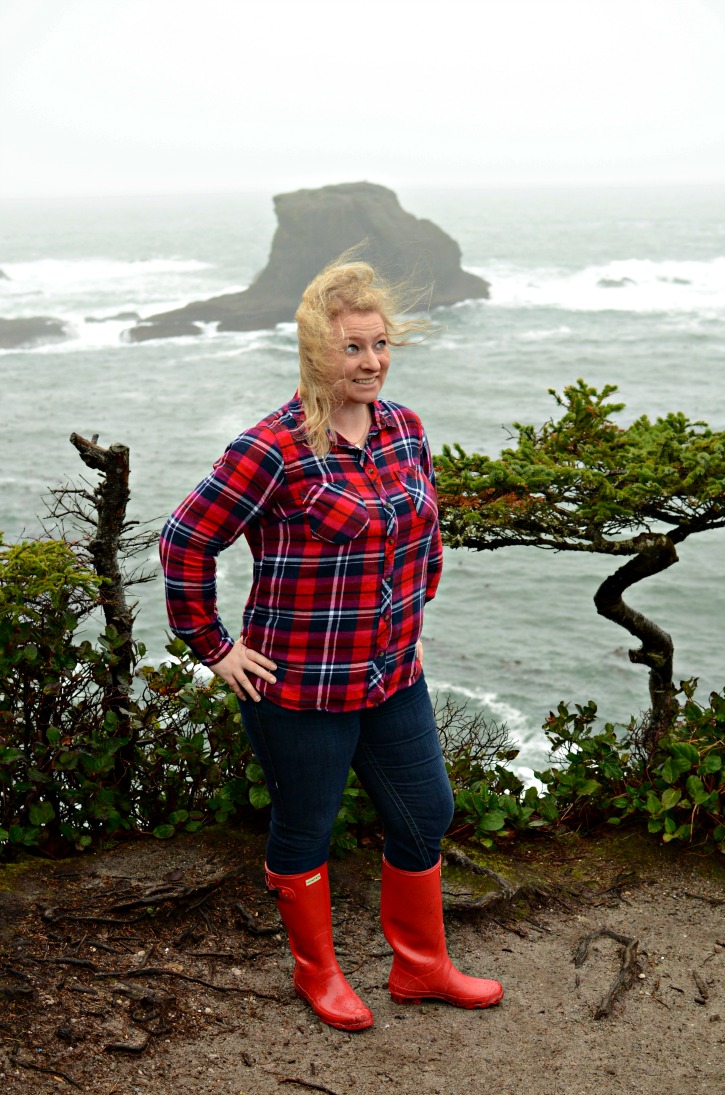 When we got out to the final point, it was just a "bit" windy. All the wind makes it look like I had super curly hair this day (well the humidity did turn it a bit curly, but it was being blown quite a bit).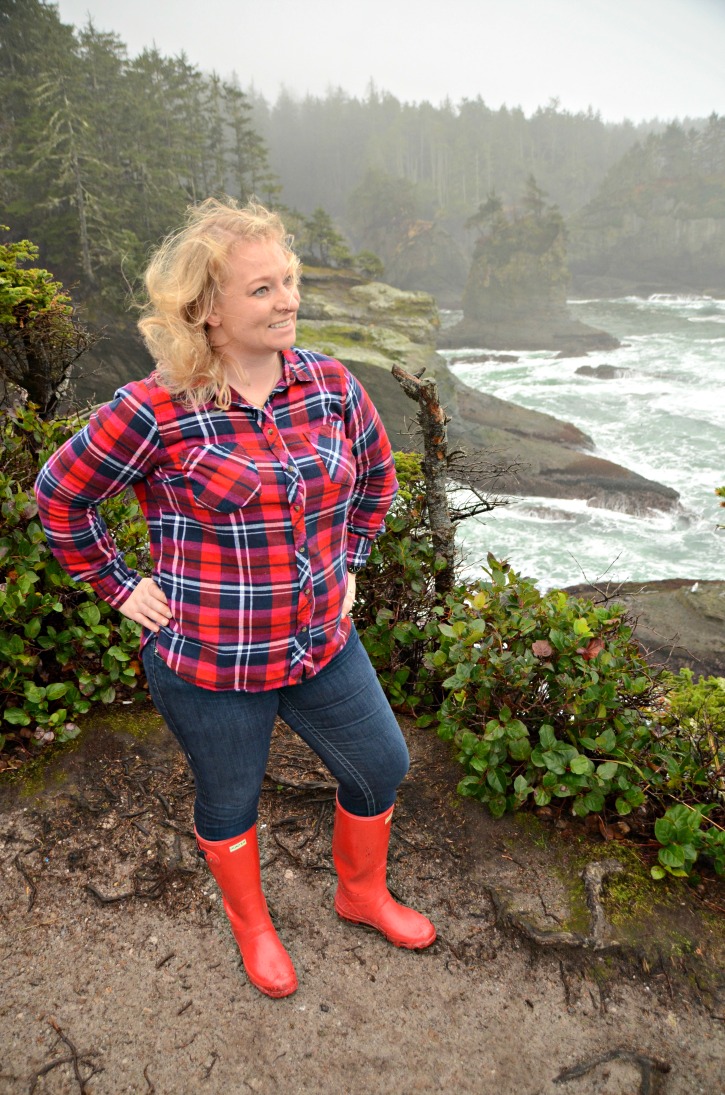 In addition to hiking, I've worn this exact outfit to work and while running errands on the weekends. I've also enjoyed the flannel trend this past fall; I probably wore this flannel top at least once a week (it was so warm and cozy).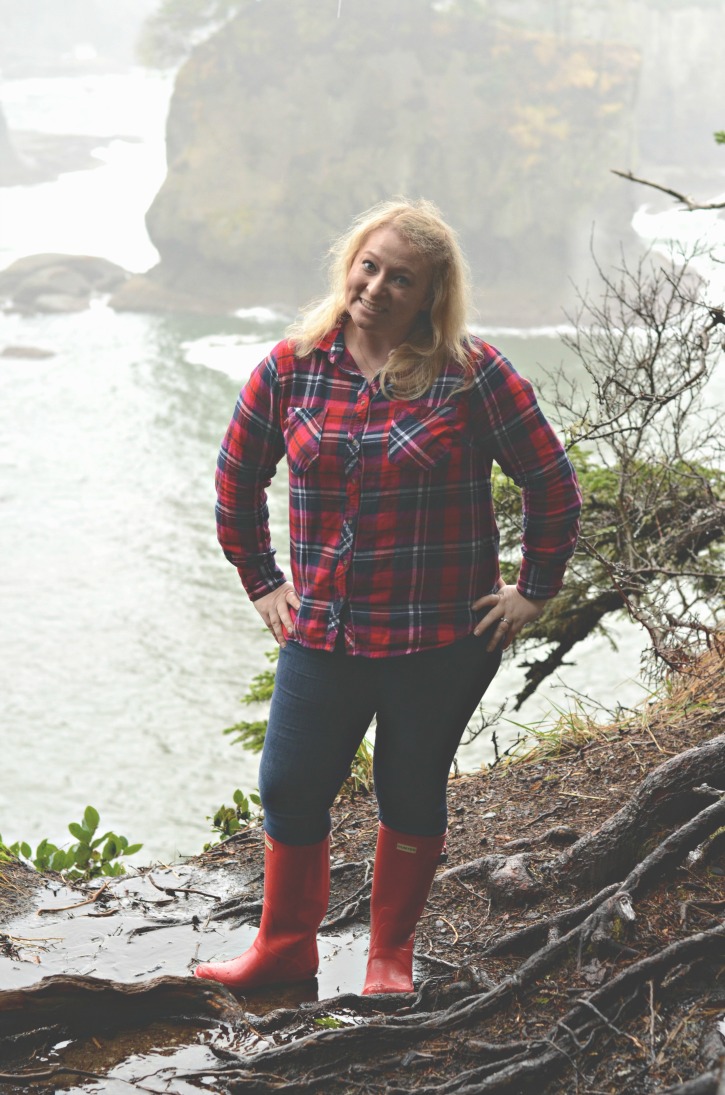 I hope you have enjoyed the first installment of "7 Ways to Wear Hunter Rain Boots" and will come back to check out the rest of the series!