This post is in collaboration with Toyota. All opinions are my own. 
Last week I had the chance to try out the 2016 Toyota Rav4 Hybrid. It was a great car for my long commute to and from work.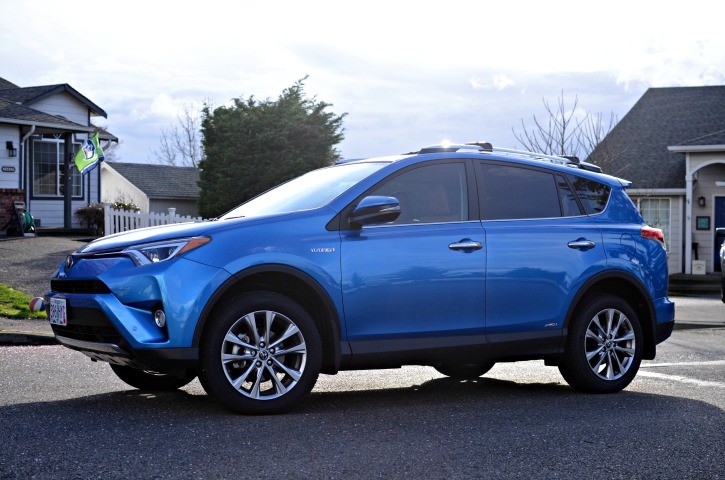 The technology in this car extended all over; to unlock the car, simply place your hand into the handle with the key near the door. I liked this feature as it made the keyless entry smoother (plus I liked that it could work to unlock ALL the doors, not just the driver's).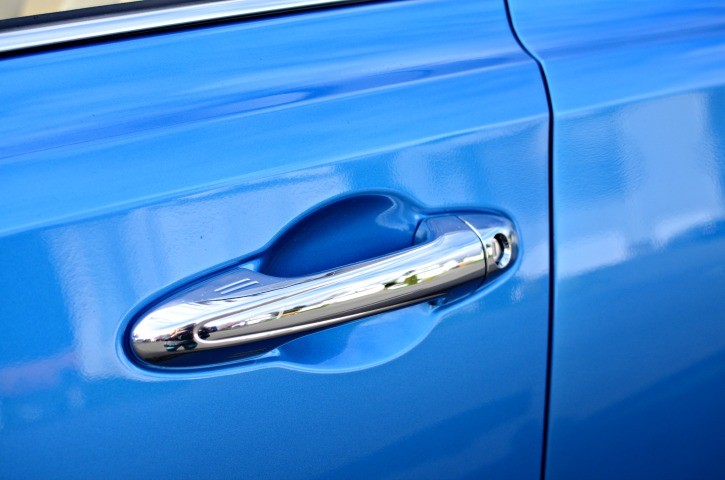 One of the first things I noticed (besides the gorgeous Electric blue color) were these fun Cinnamon colored SOFTEX seats. The heated seats were a definite bonus during the chilling mornings (although, to be honest I don't think I ever turned them off throughout the week).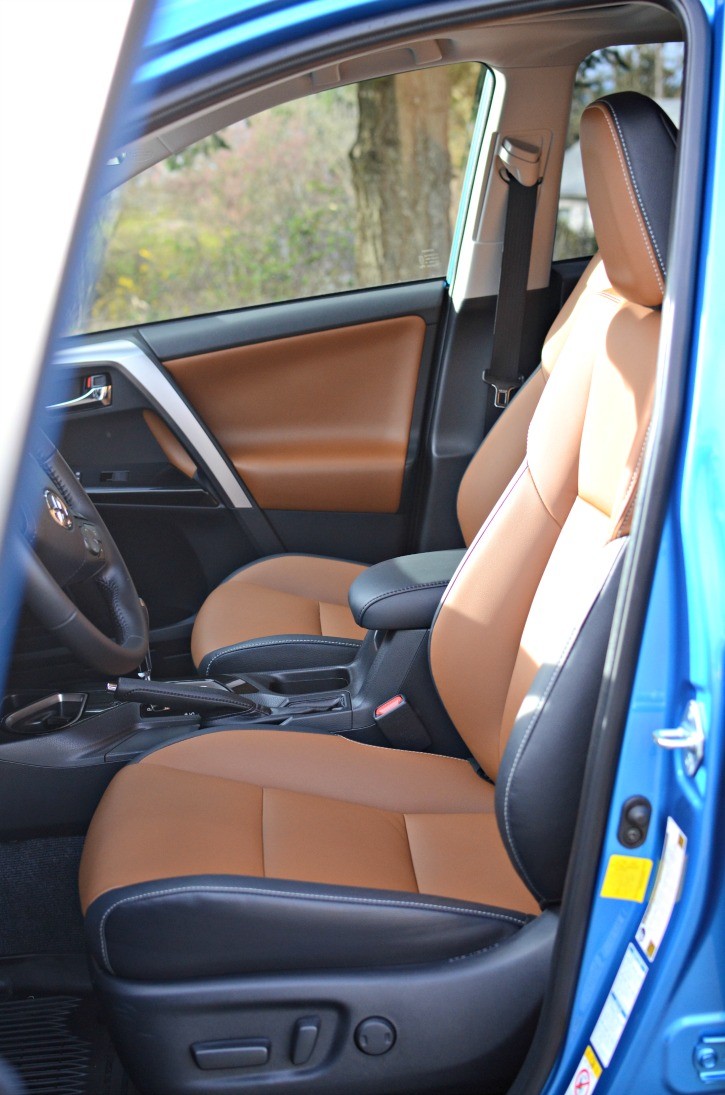 The dashboard featured lots of information about the car such as the direction of power (between the engine, battery, and wheels), whether or not you were in "eco" or "EV" mode, and alerts for lane departure.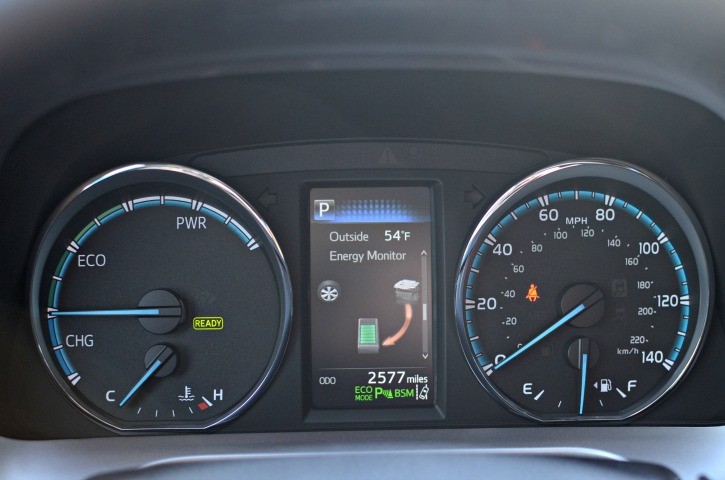 The dials for the climate control were at a slight angle up. This was convenient when trying to adjust on the go as they were more ergonomic to reach.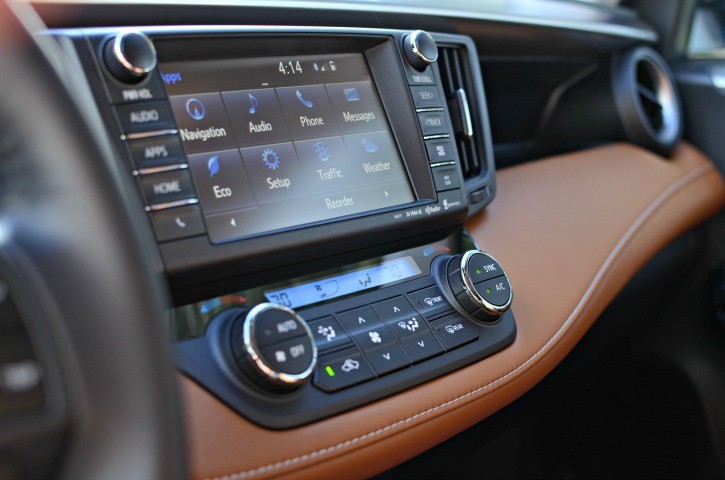 The home screen might have been one of my favorite of all the cars that I have tried out. I like how it displays three separate areas – navigation, satellite radio, and information on gas usage. Scrolling through the various screens also include apps which can sync with your phone.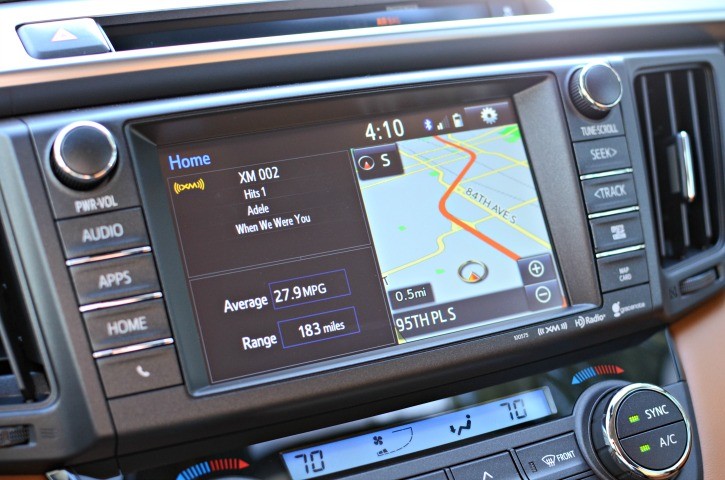 The buttons on the steering wheel were intuitive to use and were definitely exercised while I flipped through my satellite radio presets trying to find the perfect song.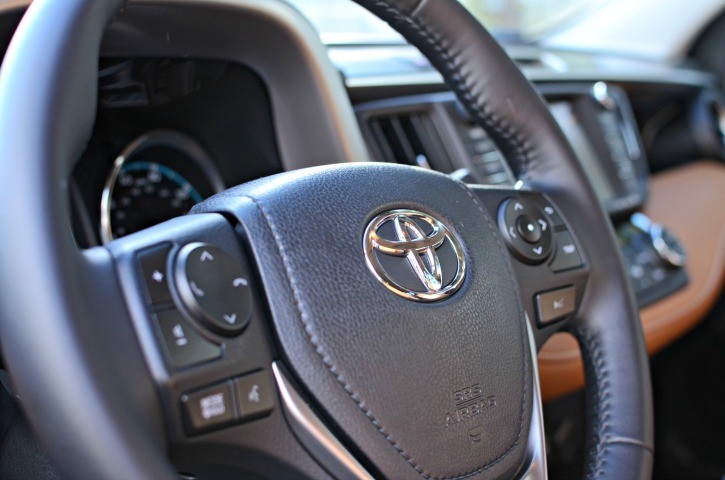 The trunk had lots of room for potential shopping bags. There was also a small storage compartment located at the back of the second row which could be helpful to hide small items; and also contains the tire jack.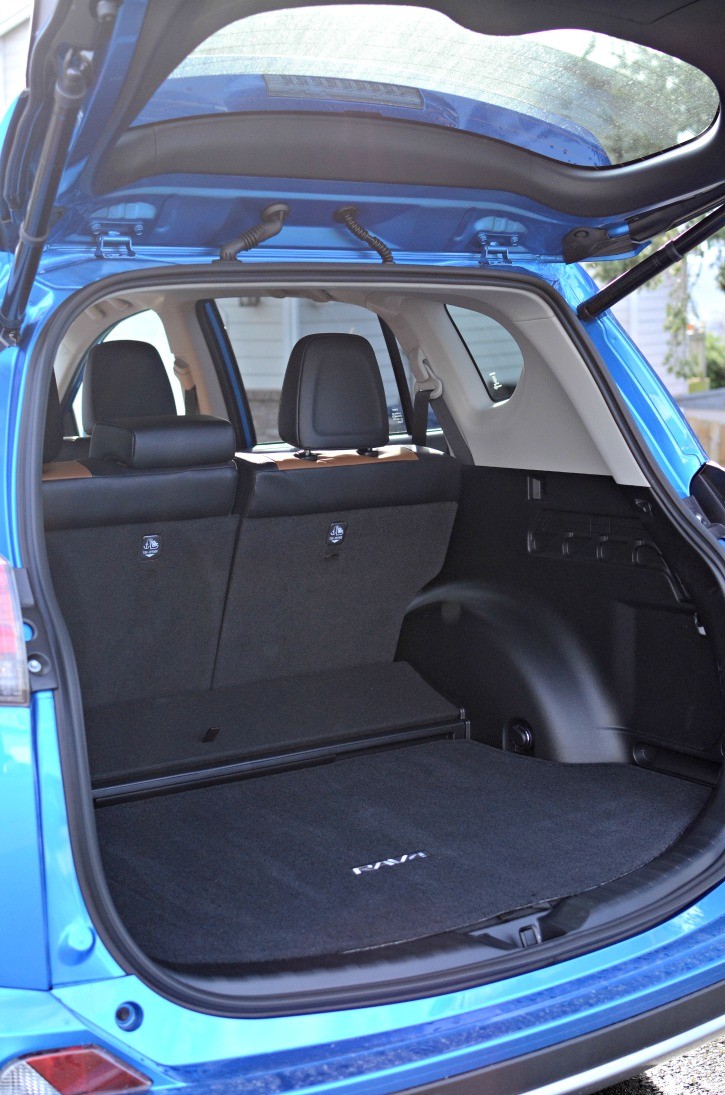 I had a fun time with the 2016 Toyota Rav4 Hybrid and was sad to see it go (plus I no longer get to park in the special "Hybrid Only" parking at work).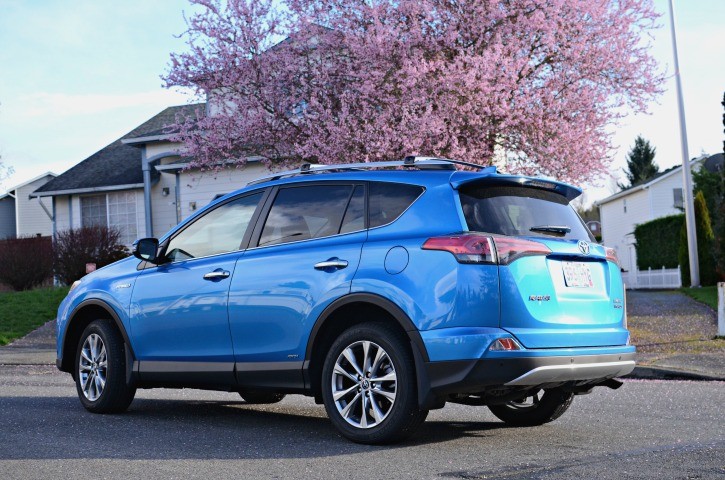 Are you in search of a new car? What sort of features are on your "must have" list?