This post is in collaboration with The Divining Rod Wines. All opinions are my own. 
One thing that i have missed the past few weeks as our house has been torn apart is getting my creative and crafty juices flowing. This weekend, I took some time to create a fun craft project to share with all of you – a Mardi Gras Wine Glass!
Mardi Gras Wine Glasses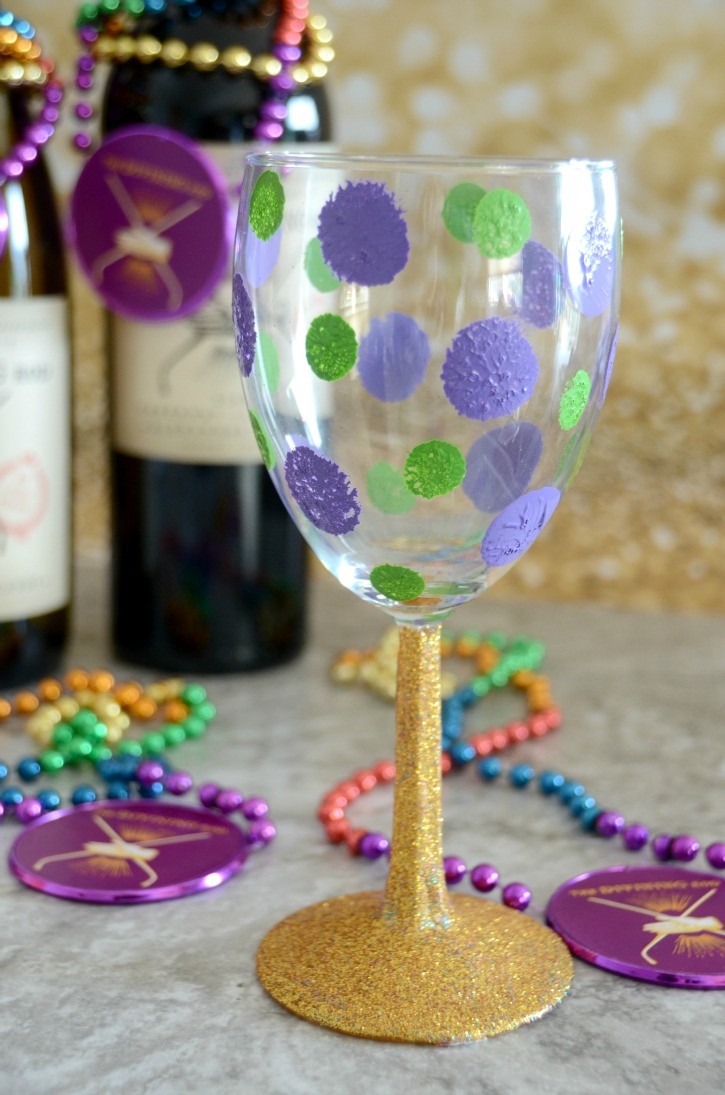 I started with some wine glasses from the dollar store and then glittered the stem in some festive gold glitter. Check out my post over on Pink Heels Pink Truck for the glittered wine stem tutorial.
Once the glitter is all dry, it's time to add some fun paint. I picked up some purple and green paint as well as circle sponge brushes. I simply added the polka dots around the wine glass, let dry and it's done!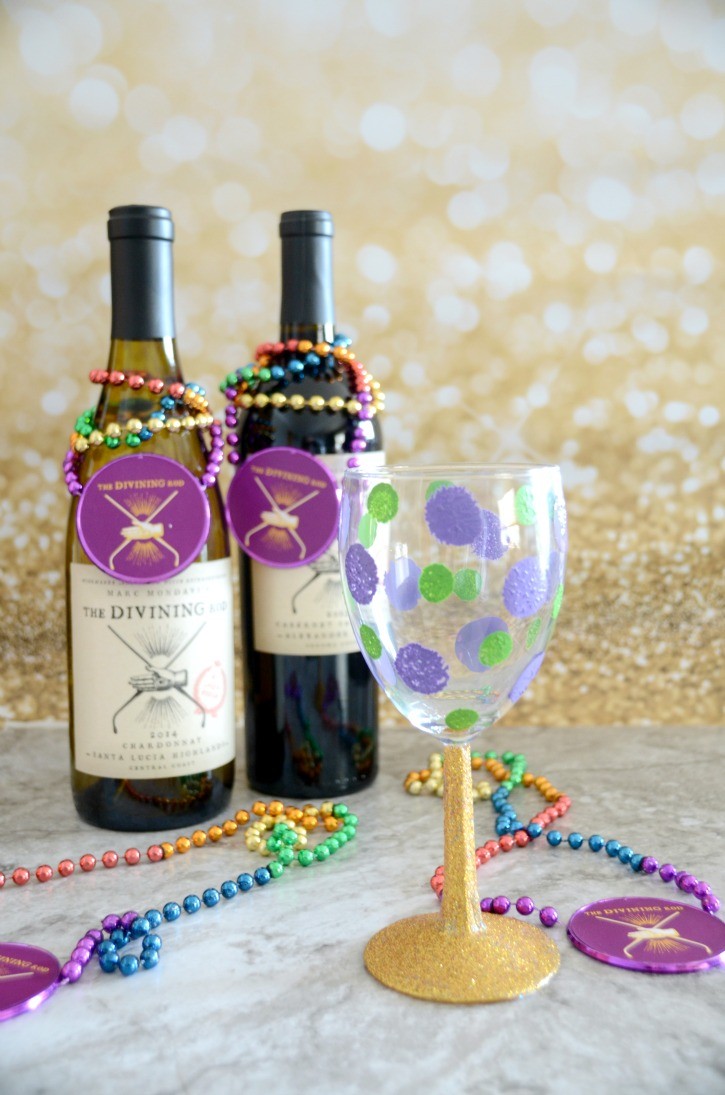 The Divining Rod wines are a great addition to any Mardi Gras celebration. Divining is the art of finding water underground using special rods; this goes perfectly with the magic of Mardi Gras. Their Cabernet Sauvignon features flavors of blackberries, cherries, and chocolate (what is not to love there) and the Chardonnay offers notes of pineapple, lemon and mango.
I can't wait to break these bottles open for our Mardi Gras party! Do you have any Mardi Gras plans?