I found out that we will most likely have 6 weeks from the time that we find out that we've been picked for a baby until it is born. Since this is a pretty short time, I'm doing as much as I can now to prepare. Although I can't go too crazy because this 6 week countdown might not start for months or over a year.
Preparing for Baby – Saving on Clothes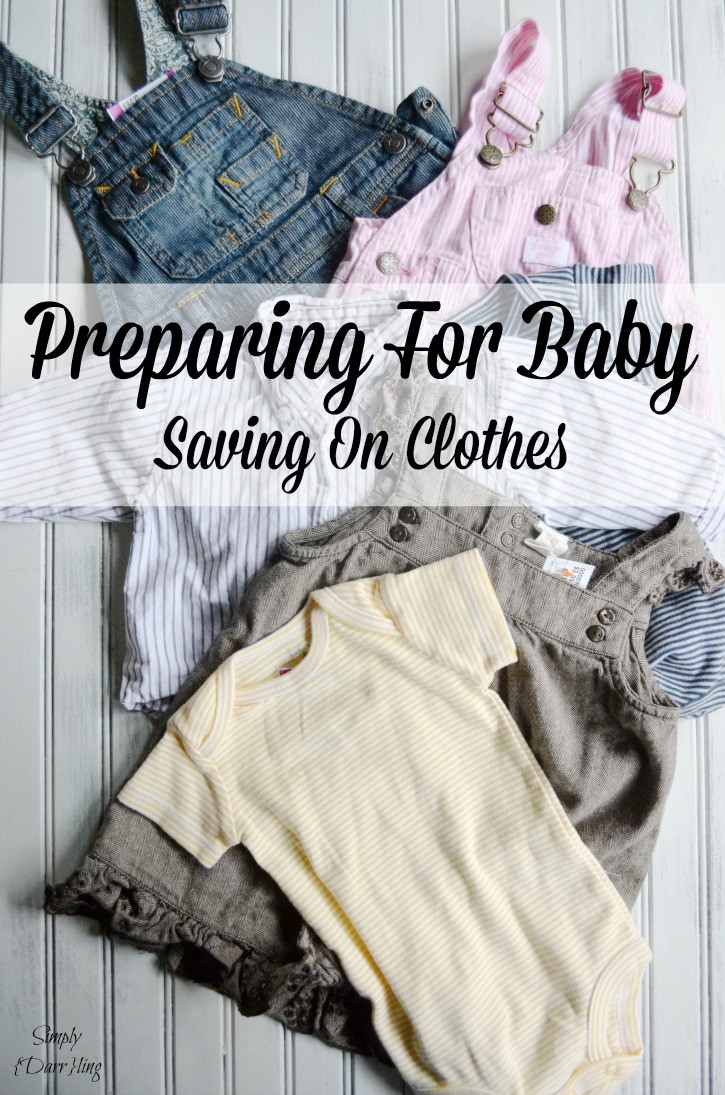 One way that I'm preparing is by purchasing clothes second hand. Since we don't know the gender or season of birth, I've set a few guidelines for myself so that this works. Here are my guidelines:
I "allow" myself to purchase up to 2T
Know the brands and only buy more expensive brands because they would have higher resale value and better quality overall
Each item that I buy might never get worn. My goal will be to resell these items; however, they might end up being given to friends so I need to make sure that each item is a price where either of these scenarios work.
No stains, damage and must look like new.
All bets are off for cute coats and shoes.
I've been collecting for about a year and have gathered a couple bins of items. Since these items are second hand, I want to make sure and wash them before I pack them away. I picked up some all free clear because it is gentle, hypoallergenic and dermatologist recommended. (Plus you can get a coupon here). I like the mighty pacs because I just need to throw a pack into each load of wash.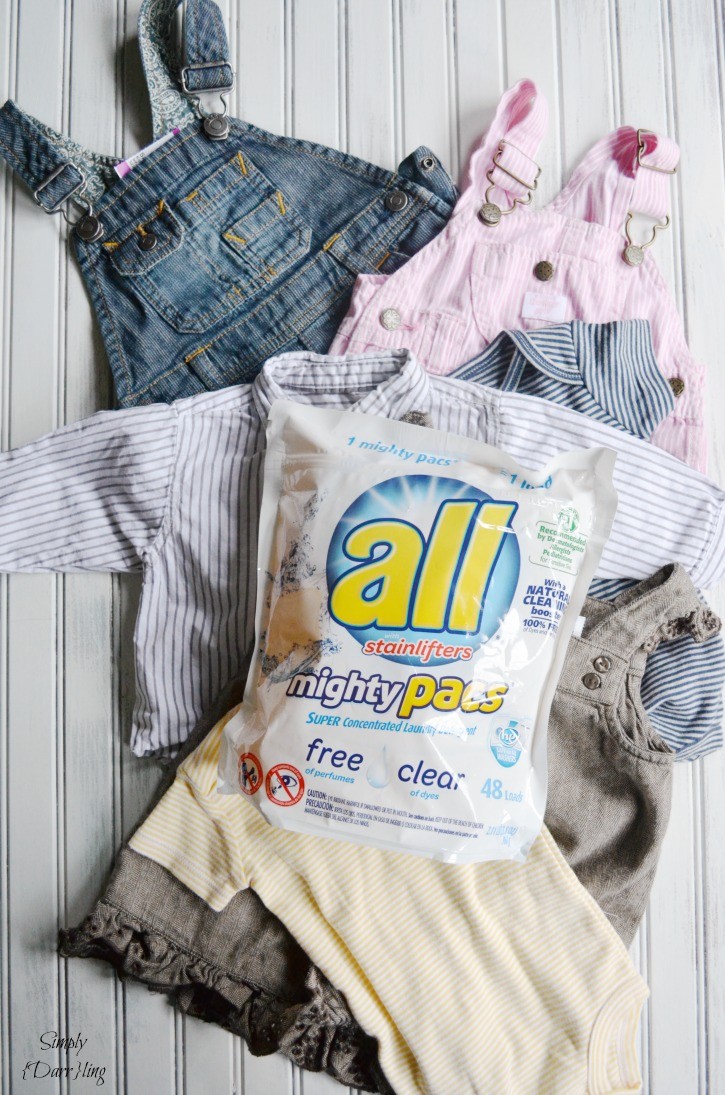 I love going to thrift stores on the days that they have 1/2 off all clothes (generally this happens around major holidays) because I can save even more on these items. Some of my favorite items have been sandals for $1 that retail for over $30 and some absolutely adorable coats.
In addition to clothes, I have already purchased some other baby items such as a changing pad, toys, and miscellaneous accessories but I'll be sharing about those in a later post.
How did you prepare for your baby?
Thanks to all free clear for sponsoring today's post. All thoughts are my own.