Last month, I headed to Disneyland with a few friends. We explored the parks for a couple days, and had an absolutely amazing time checking out Pixar Fest. Of course, we had to plan fun outfits for the days as well. I had a couple outfits planned – my Minnie Mouse outfit that I shared earlier, and a fun Pixar Ball inspired outfit that I'm sharing today.
Thanks to Annie Vovan Photography for all these great photos!
Pixar Ball Inspired Outfit for Disneyland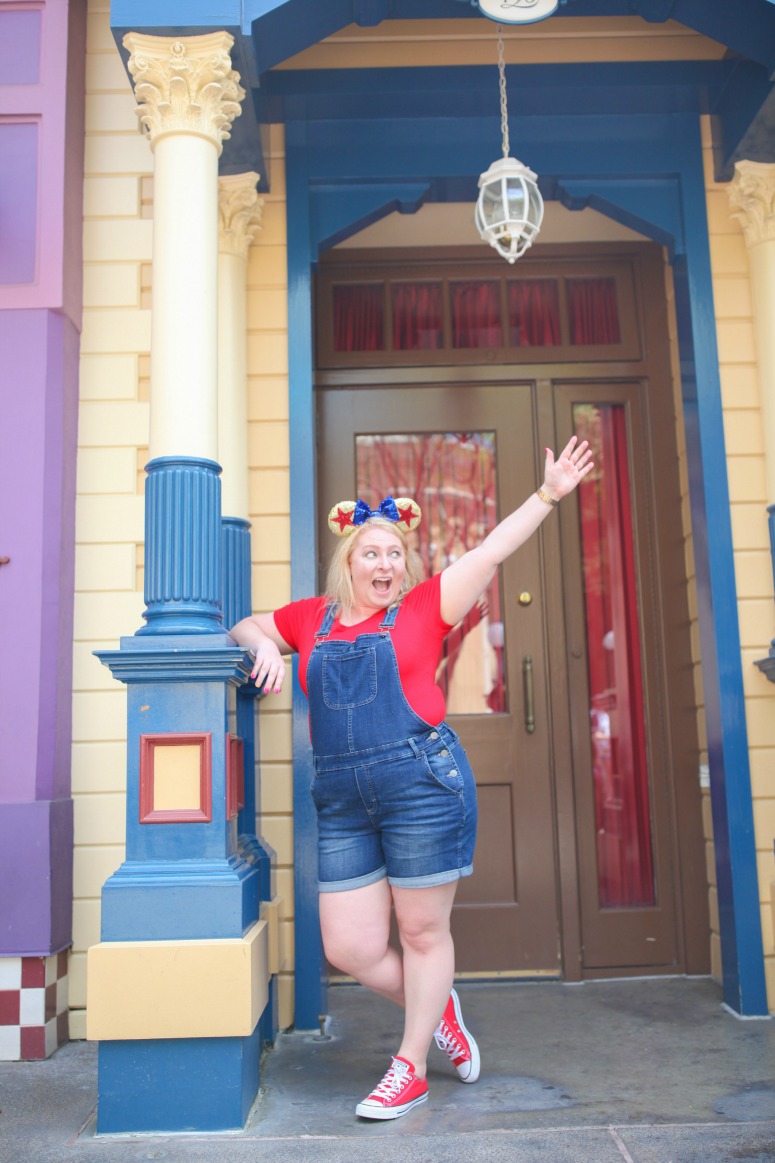 I decided to try out some shorts overalls for this trip and I might be hooked. They are super comfortable and so easy to throw on over a basic red tee. I remember having overalls like these in Junior High or High school so it is a bit funny to see them return to popularity again.
My red Converse sneakers were the perfect compliment to the outfit. I did make sure to break them in a bit before I took them down to Disneyland since I knew that it was going to be a couple long days on my feet.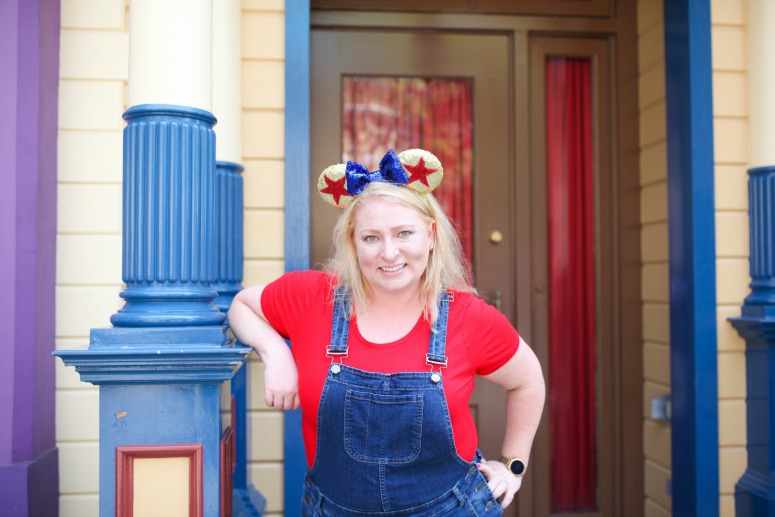 California Adventure has so many fun Pixar themed areas so this was the perfect place to show off my Pixar Ball inspired outfit, from the Monsters Inc Door Wall to Cars Land. Later this year, there is going to be even more with the opening of Pixar Pier. I cannot wait to return once it opens to check out the Incredicoaster!
Of Course, ears always make the outfit. The Disney Pixar Ball ears were a great way to top this one off. It really tied together the other blue and red aspects.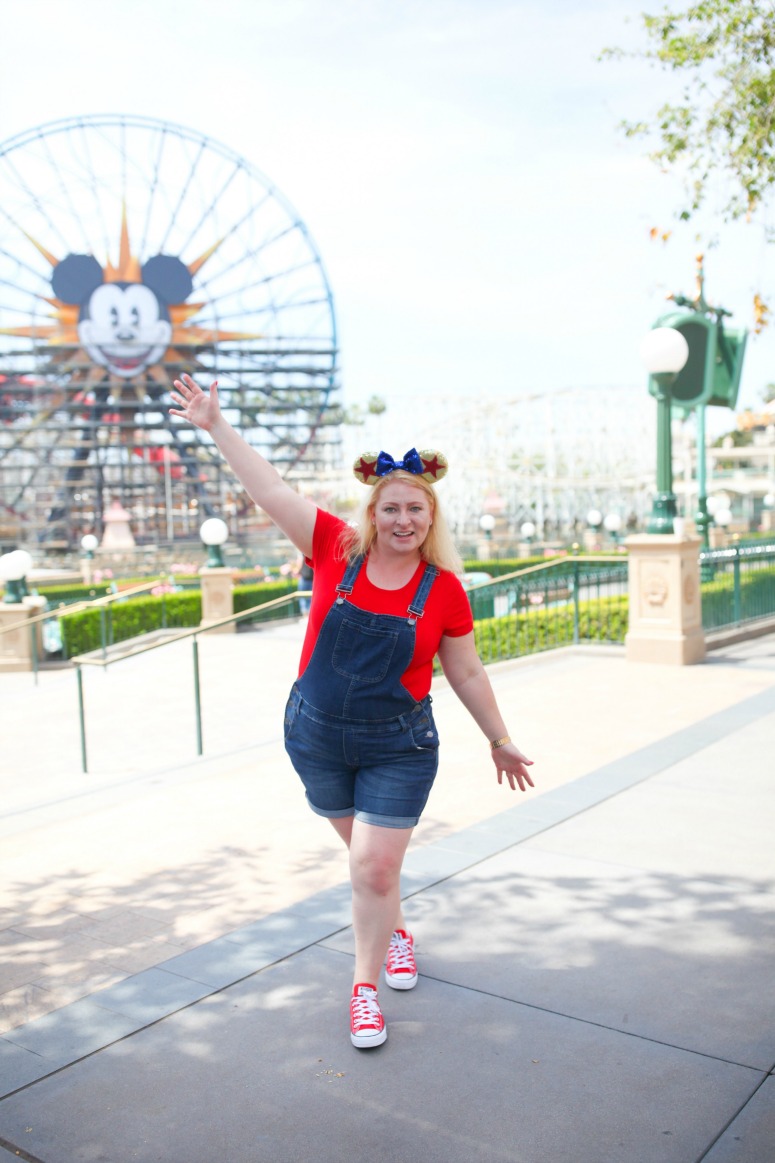 Pixar Fest also features a bunch of fun snacks. Cake pops are always delicious, but when they're decorated like the Pixar Ball, they are even better!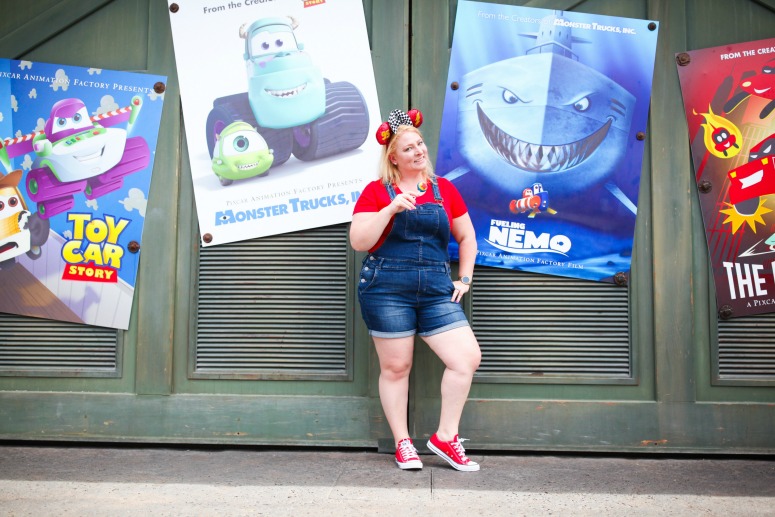 I wish I had gotten a chance to sample some of the other Pixar Fest fare; but we were so busy having fun that we actually forgot to eat for a couple meals.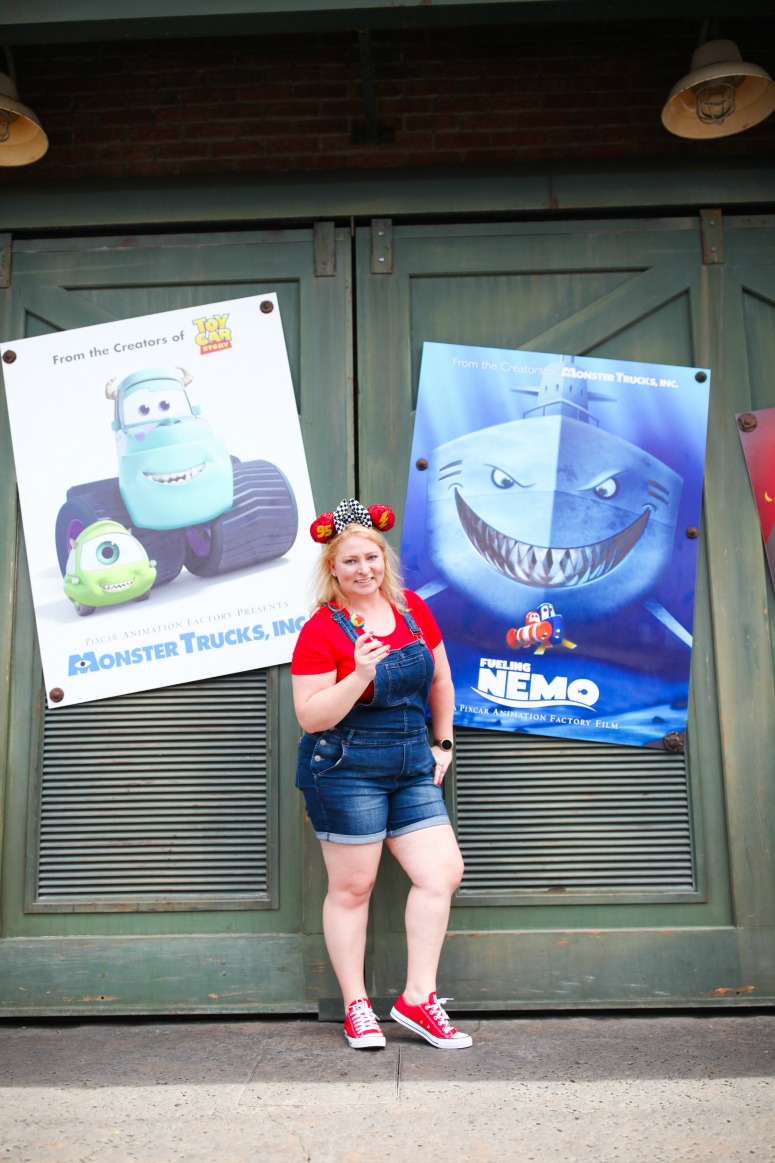 If you get a chance to head down to Disneyland before Pixar Fest ends in September, definitely make it happen! Enjoy planning your outfits for the fun days a head and have an absolutely amazing trip.