I have been compensated by wayfair.com to put this post together.  All opinions are 100% my own. 
Over the past few weeks, I've hinted that we are re-doing our guest room. Starting Friday I'm going to be showing off different aspects of this updated room. Today, I am showing a bit of a preview as to the THEME of the room. Plus, make sure you read all the way to the bottom because there is a special promocode that you will want to see.
One home decor item that can really pull a room together is a rug. How awesome is this rug from wayfair.com? I also considered a jute rug for a more natural look; but in the end opted for the coral for my inspiration.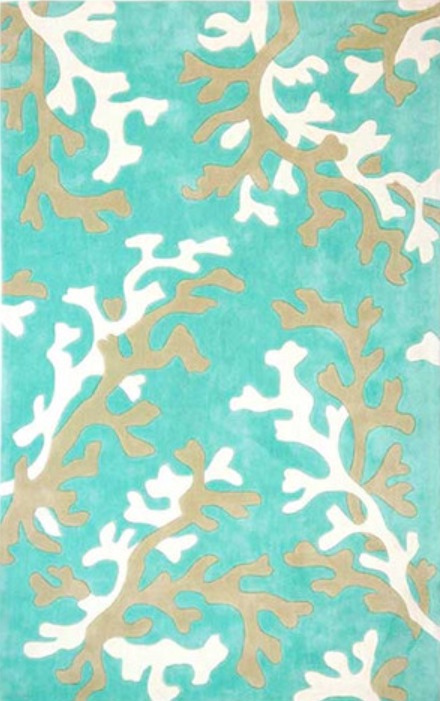 While looking for the items on Wayfair, I used the rug as my launching point for the rest of the decor. Below is my idea for the room. I love the colors and beachy feel. I LOVE the Caribbean and try to get to some sort of tropical location once a year.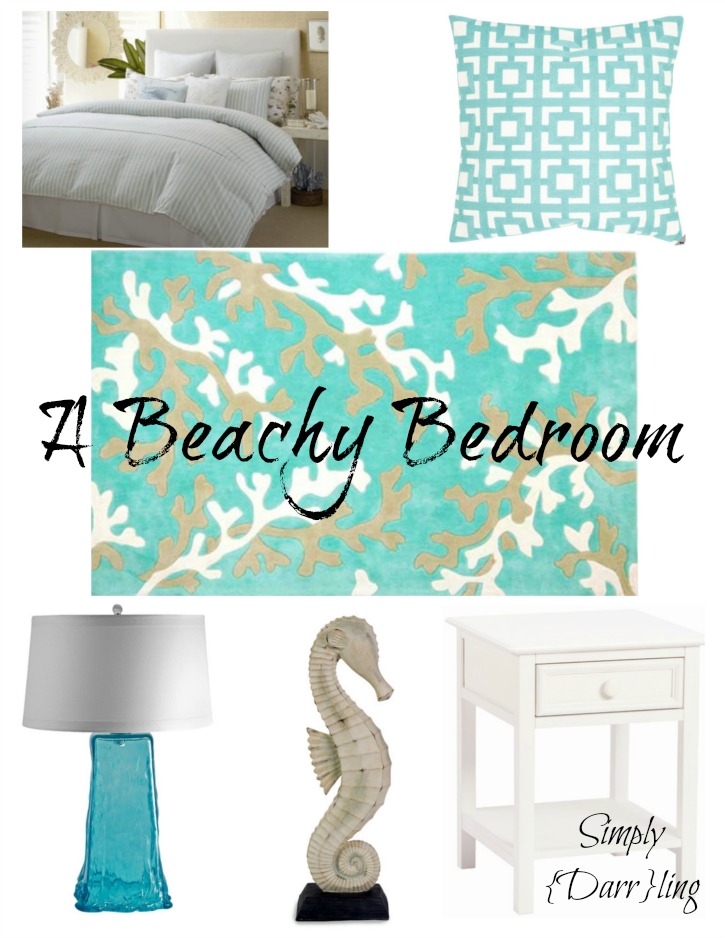 Shop this inspiration board:
Rug, Bedding, Pillow, Lamp, Seahorse, Nightstand
I want the room to feel as though you are falling asleep in a Caribbean retreat. Hopefully it will work and I can spend some nights in there come January when it is upper 30s and raining.
Wayfair.com has a TON of area rugs in all sizes, colors and textures. For just a few days, (specifically July 31-August 4) use promocode RUGLUV22 to get 15% off of all area rugs!
Make sure you come back Friday to see how I've started putting this room together!