Today is the first post showing off my new guest room. Technically I re-did this room a couple years ago when it became the guest room; however, I didn't like how dark it looked so I am re-doing it in lighter and brighter colors. Check out below to see how we added a striped accent wall to the room.
DIY Painted Striped Walls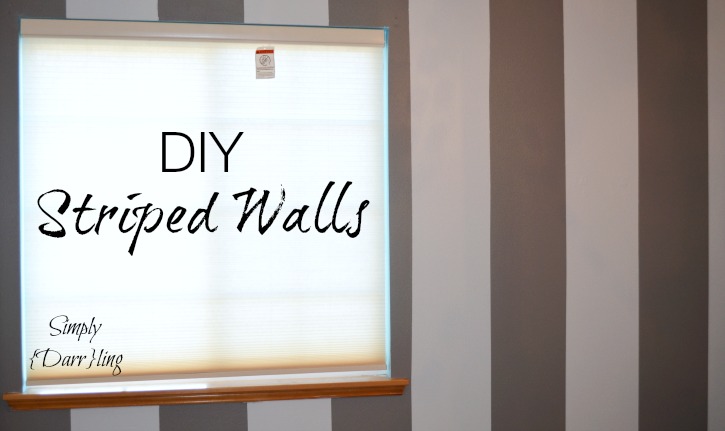 The first step was to paint the chocolate brown accent wall something fun. I opted for gray stripes. We already had the two grays from painting downstairs which was convenient. I like using paint with primer built in so that it covers better.
Since the wall was previously a dark brown we painted the entire wall the dark gray. The dark brown was easily covered but we still did a second coat to cover some spots that were missed.
Once the background had dried, we measured off the stripes. I opted for an odd number of stripes so that both ends would be the dark gray. Eventually, I might paint the other walls a light gray so I wanted that color book-ended on the accent wall. Make sure to put the tape on the side that will NOT be painted the new color. Mark the wall in 3 places – top, middle and bottom of where the tape needs to go. Then line up the tape top-middle, middle-bottom and press it onto the wall.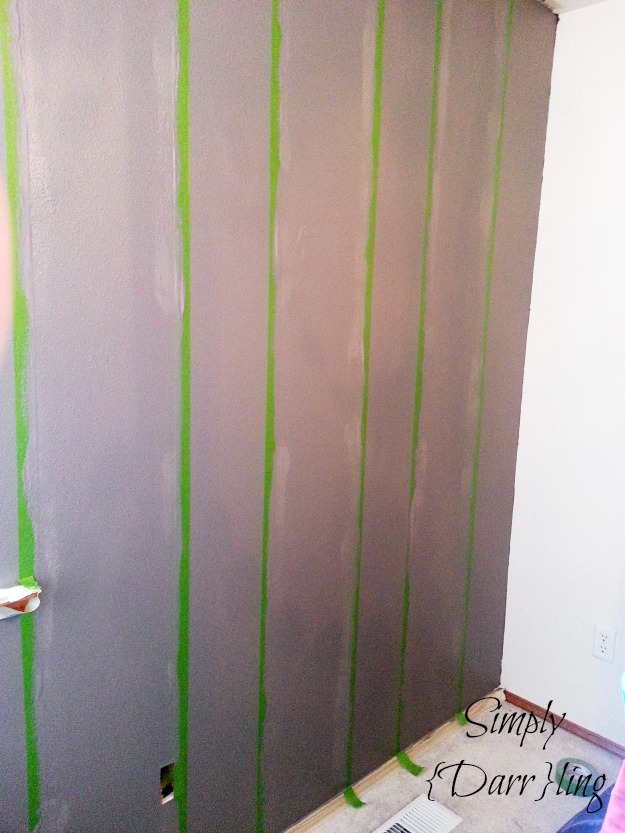 We taped off the strips with Frog Tape then painted over the edges of the tape with the dark color. The point of doing this is so that if paint leaks it will be the color that is supposed to be there. We did have some issues with the tape coming off of the wall. I researched this a bit and found out that even though the paint is dry, it takes a few days for it to cure so I should have either waited a few days or used the delicate surface tape.
After the paint over the tape dried we pulled out the lighter color and painted their respective stripes. I kept the tape on long enough to know all touch-ups were complete and then pulled it of (make sure to do it at a 45 degree angle to avoid peeling paint).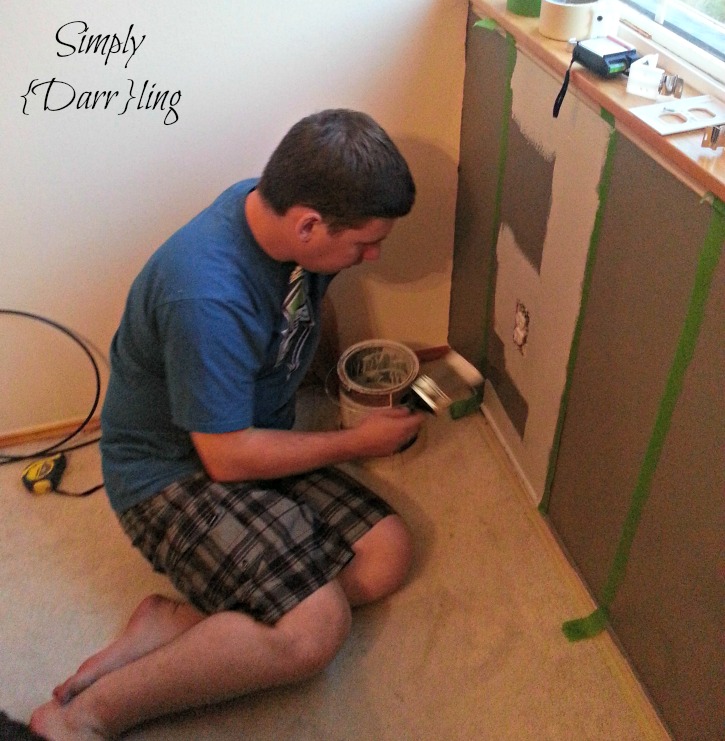 We did still have a bit of bleed-through; however, this was due to the tape peeling and us needing to re-apply it to the wall. Overall, the stripes look AMAZING and I could definitely see myself doing it again.
I wanted to pull in the turquoise color from the rest of the room so I painted the inside of the window in a fun, bright turquoise.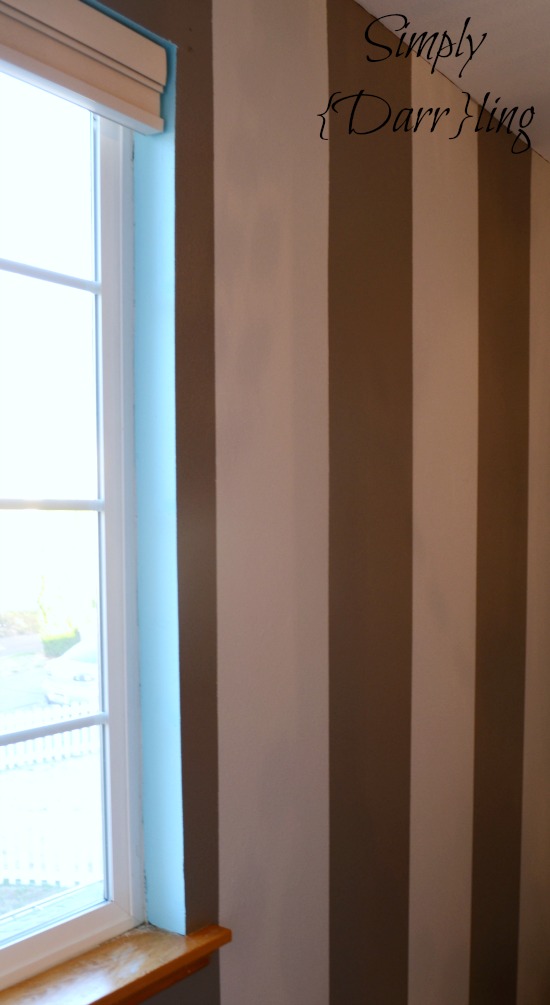 What do you think (ignore the odd shadows on the wall – when you see the light you will understand)? Aren't the stripes and pop of color fun? The guest room re-do will continue on Monday!