Have you been following along with all the amazing content around Galaxy's Edge that just opened at Disneyland? I can't wait until I get a chance to head to Disney and become a resident of Batuu for the day.
Earlier, I shared some essentials to buy for your trip to Disney from Amazon before you head to the parks. These items ranged from autograph books to the perfect sharpies, line busting activity books to kid friendly backpacks. Now that Galaxy's Edge has opened up at Disneyland (and soon to open at Walt Disney World), I compiled a new list all of Star Wars themed items!
Each Star Wars themed item in this list is available on Amazon Prime, so even if you wait until the last minute there is still time to have the items delivered before your trip (or if you waited until the last last minute, have it delivered straight to your hotel room).
If you don't have Amazon Prime, now is the perfect time to try it out. Click here for a free 30 day trial of Amazon Prime! I have utilized my Amazon Prime membership on recent trips to Disney – most recently using Prime Now to have items delivered straight to my Walt Disney World hotel room after a red-eye flight.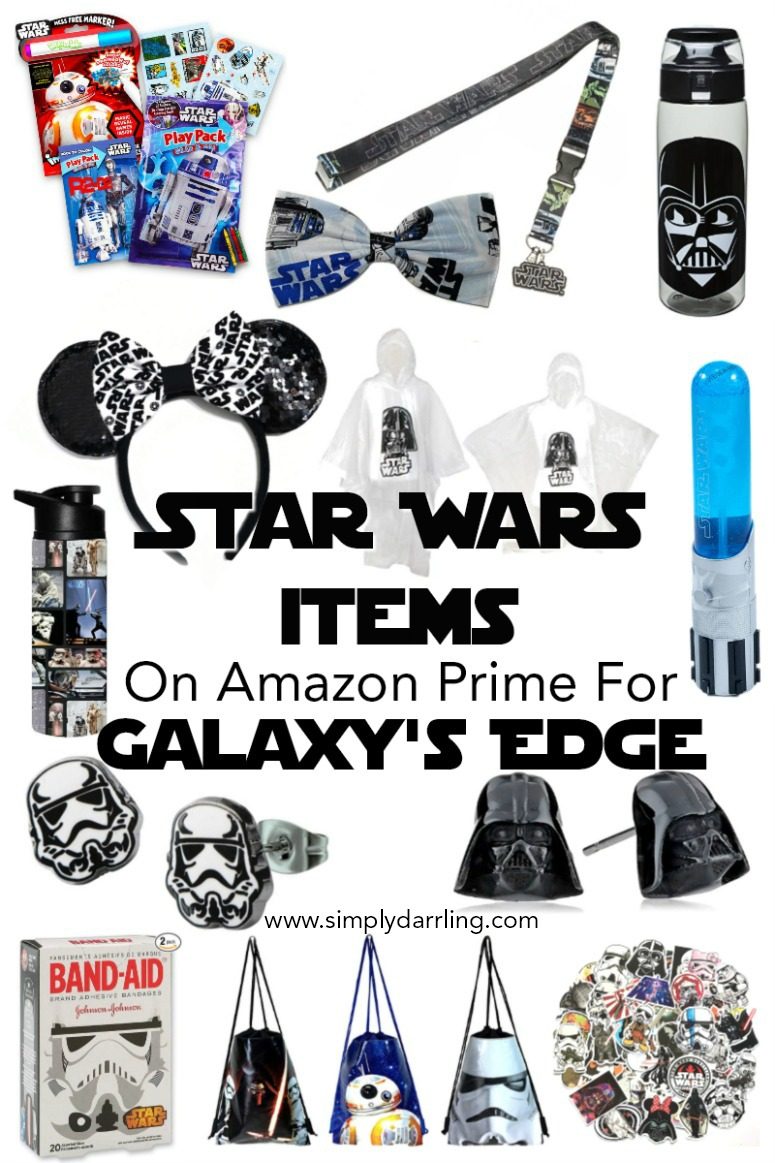 These Star Wars products are so much fun and perfect for any trip to Galaxy's Edge.
Disney trips are never complete without matching family tees. If you have time before you head out on vacation, make sure to check out these ideas of Disney themed family tees you can make.
Which items are on your must-have list for your upcoming trip to Disney's newest land – Galaxy's Edge?