This post is in collaboration with American Standard. All opinions are my own.
One of the items that has been on our house wishlist for a while is to update our guest bathroom upstairs. We had talked about different aspects of it over the past few years; and then when our house flooded we realized how easy some of these updates could be. Come back next week for a full reveal of the update; but today I'm giving a bit of sneak peek.
Of the three bathrooms in our home, the guest bathroom was the only one which still had the original toilet (since the other two were replaced as they failed we wanted to get ahead of the curve on this third one).
Choosing The Best Toilet For Your Bathroom Remodel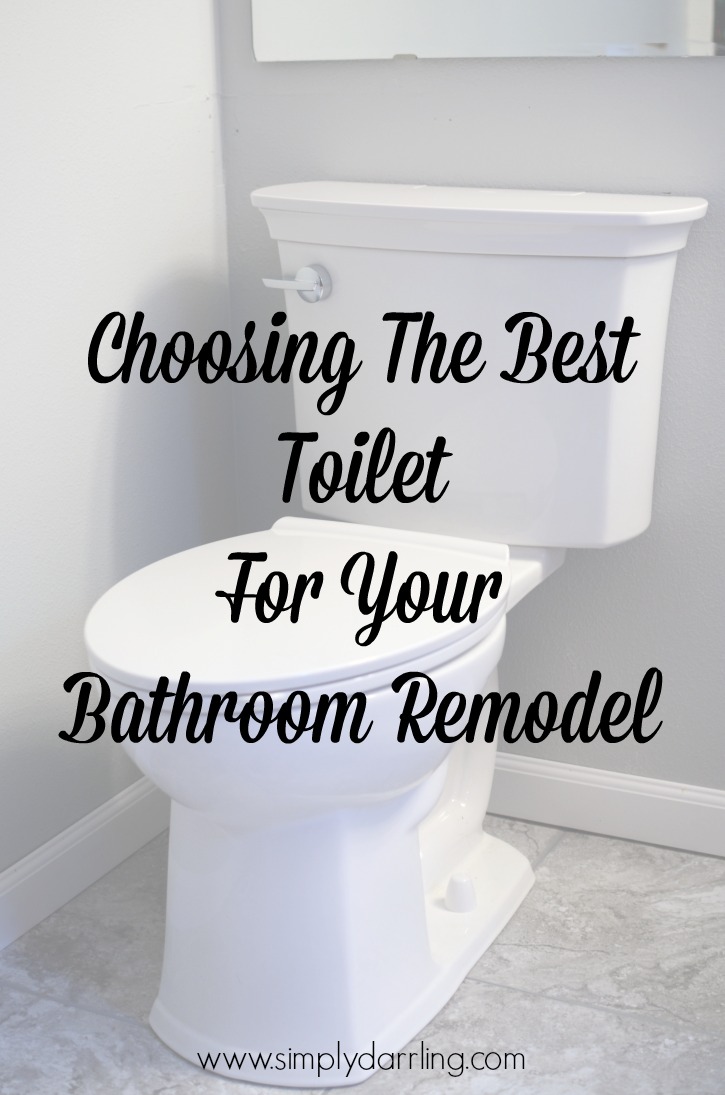 If you are thinking about a bathroom remodel, or building a new home, one thing that is sure to be on the list is a toilet. Hardware stores are filled with lots of options with a wide range of prices. Below are a few things to consider when making your own purchase.
Bowl Shape – there are a couple different shaped bowls available, round or elongated. Elongated are more comfortable; however, they take up a couple more inches of space.
Powerful Flush  & Water Savings – saving water is important, but you also want everything to go down the first time so having a toilet with a powerful flush is necessary
Ease of Cleaning – are there crevices that dirt and grime can hide? There are design improvements which have been made to some toilets to keep them cleaner and make deep cleaning easier.
For our first two toilet replacements, Brad and I selected the American Standard Vormax. It met our requirements, and I really liked how the Clean Curve Rim kept the bowl cleaner through everyday use. When I found out that there was now a Self Cleaning version of the Vormax, I knew that it would be a great solution for the bathroom that will eventually be the one used primarily by our kids.
The American Standard ActiClean toilet is a great answer for somebody who could use some extra help when it comes to cleaning. It features two cleaning cycles – Quick Clean, and Deep Clean. Quick Clean (a 1 minute cycle) is meant to be used between Deep Clean cycles (a 10 minute cycle).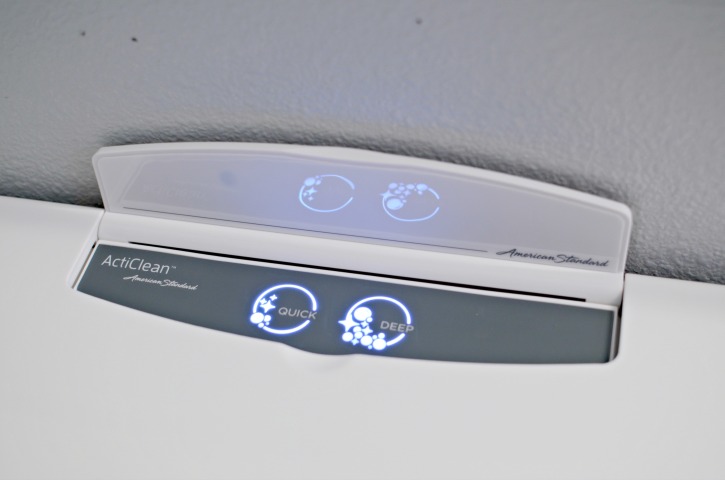 The cleaning agent is simply housed in the top of the tank and each cartridge will last for 9 weeks of cleanings. It would be pretty awesome if American Standard came out with a refillable cartridge, something I can hope for in the future. There is an indicator light near the Quick/Deep buttons which will let you know when it is time to swap out the cartridge for a new one.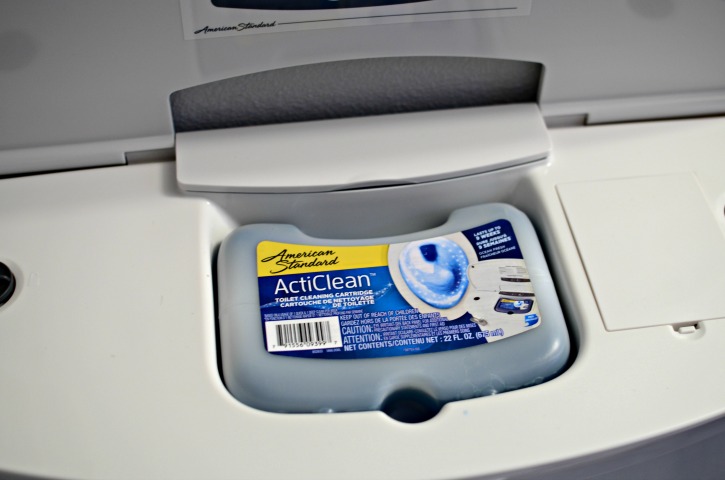 In addition to being an awesome toilet, the American Standard ActiClean toilet was super easy to install. In less than 30 minutes we had it out of the box and running.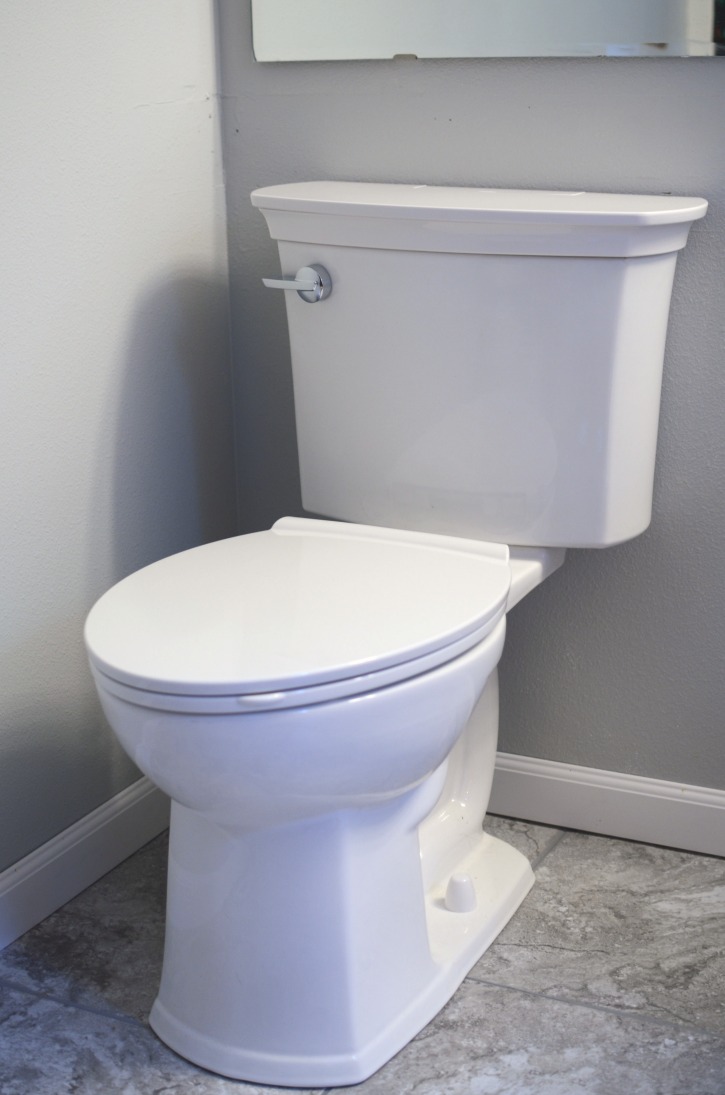 I am definitely loving our new toilet and I can't wait to show off the rest of the bathroom to all of you! If you are looking for a new toilet for your home; I definitely recommend the American Standard ActiClean.