I love the Caribbean. We took our last trip there back in November and visited St Maarten. You can read all about that trip here. This was the first time that we didn't travel via a cruise boat. (We were supposed to go to Aruba in 2011 but had some passport issues – more on that below).
Tips for Planning A Caribbean Vacation
Choose Your Island
Different islands will give a different type of vacation. Do you want high end shopping? Lots of sitting on the beach? Want lots of history? This article by Frommers is a great way to help you pick the right island. Also consider the airfare cost; flying into the Caribbean can range from a couple hundred to a thousand depending on the island. Note: this is my experience from Seattle, other parts of the US could have different experience.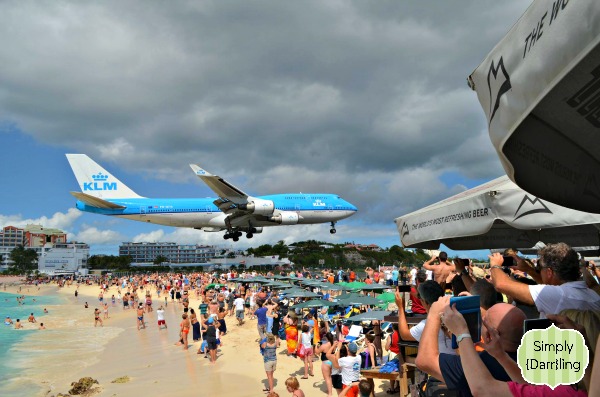 Plan Just A Couple Days
For a week long vacation I like to plan activities for a couple days at the beginning of the trip. The reason to book them at the beginning of the trip is in-case there is bad weather they can be rescheduled later in the week (generally). Have ideas for what to do the rest of the week but leave it open for discoveries once you get there. Make friends with the hotel bartender because they will give you insider tips about what is worth doing and what is a tourist trap. In St Maarten, we wanted to go snorkeling on this one island we saw about a mile from our hotel. We asked our friendly bartender and he told us that it had great snorkeling, but to be careful because it was a spot with a lot of theft. We still went out to the island, but were more guarded than we would have been if we hadn't spoken with him.
Read Reviews – But also take them with a grain of salt
To decide on what activities I want to do on vacation I use a lot of Trip Adviser. I like Trip Adviser because it has a wide variety of events and has a lot of users who give quality reviews. Some reviews do need to be taken with a grain of salt because I find that people with negative experiences are more likely to review than those with good experiences. Look for themes in the reviews and companies that have a large quantity of reviews.
Bring Lots Of Sunscreen – And then bring 3 more bottles
I can burn by being in the sunshine for 5 minutes. Since the Caribbean is closer to the equator, the sun is more direct and intense. I was reapplying sunscreen multiple times an hour and still felt like I was getting red. Fortunately, the sunscreen did it's job for the most part and my sunburn was minimal for the week. I don't think I have had a Caribbean vacation yet that I didn't need to get more sunscreen while on vacation. I do like the spray on kind which goes faster but I like it a lot better.

Waterproof Items Are Key
Brad and my honeymoon was our first trip into the Caribbean. I packed a waterproof disposable camera and thought that would be enough for snorkeling. I finished that camera within the first hour of our snorkel (with a couple stops left in the trip). The next year I got a case for my point and shoot camera which was better; however, many of the photos had part of the case in the photo. A couple years ago I got a waterproof digital camera and LOVE it! I also recommend a waterproof pouch for carrying things like ID/cash/phone/keys to the beach because it can go with you into the water and also keeps them contained while lounging in the sand.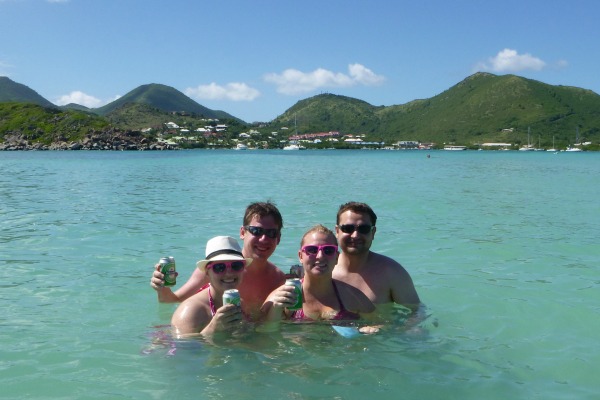 Make Sure Your Passport Is Valid
Remember how I mentioned that we were supposed to go to Aruba at the beginning of this post? Brad and I flew to Orlando the week before our Aruba trip and I simply threw our passports in my bag. After a fun week in Orlando we headed to the airport to continue on with the main vacation. We get up to the counter to check-in and are informed that Brad's passport expired 6 months prior. I didn't think to look at the expiration date before tossing them in the bag and Seattle TSA didn't say anything when we used them to go through security there because they were still valid ID for domestic flights. This is how we ended up in Key West for a week instead of my preciously planned Aruba.
I don't have any trips planned (yet) to return to the Caribbean but will definitely be back soon. Have you been to the Caribbean? What was your favorite island? If you have any tips of your own make sure to share them in the comments!