I love browsing through pinterest and drool over the amazing chevron crafts that people complete. I know that if I were to try any of these crafts I would end up with something uneven so I have just pinned them and moved on. A couple weeks ago, I discovered the existence of Frog Tape Shape Tape in Chevron! Be still my beating heart.
DIY Chevron Painted Mason Jar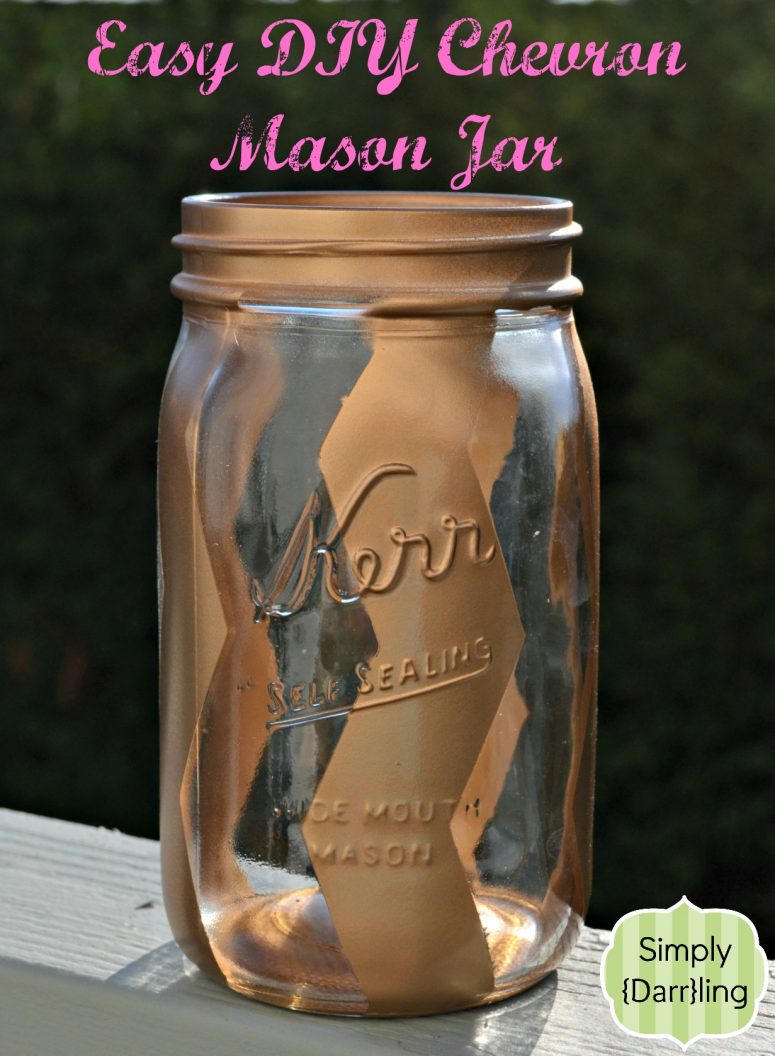 There are only three things needed to complete this project. Chevron Shape Tape, Spray Paint, and a Mason Jar. Simply mask off the jar, give it a couple coats of spray paint and it's done! I also used a clear spray paint over the top at the end because the gold often will show finger prints.  A second color could easily be done by painting the whole jar one color first and then once it is dry completing the same steps.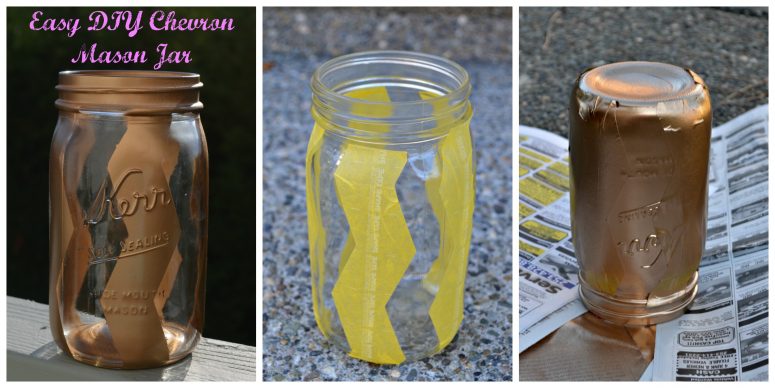 I will be making a few more of these. They work great as vases and I'm thinking of doing a Purple and Gold one for our next tailgate. These also might get incorporated into a few Christmas presents this year as well. With this chevron shape tape all my pinterest dreams can come true.
I was not compensated for this post. I just simply found the tape and thought all of you would like to know about it. :)