Fall (and even a hint of Winter) is definitely in the air here in Seattle. Over the weekend, we woke up to a bit of frost on roofs, temperatures near freezing, and reports of snow on the nearby mountain passes. Since I have Christmas craft fairs that begin next month, I've been in a bit of a Christmas crafting mood recently. The project I'm sharing today isn't necessarily Christmas themed, but more of a fall and winter theme (and there might have been a slight hint towards it a couple weeks ago with my s'mores hot chocolate).
Warm & Cozy Coffee Mug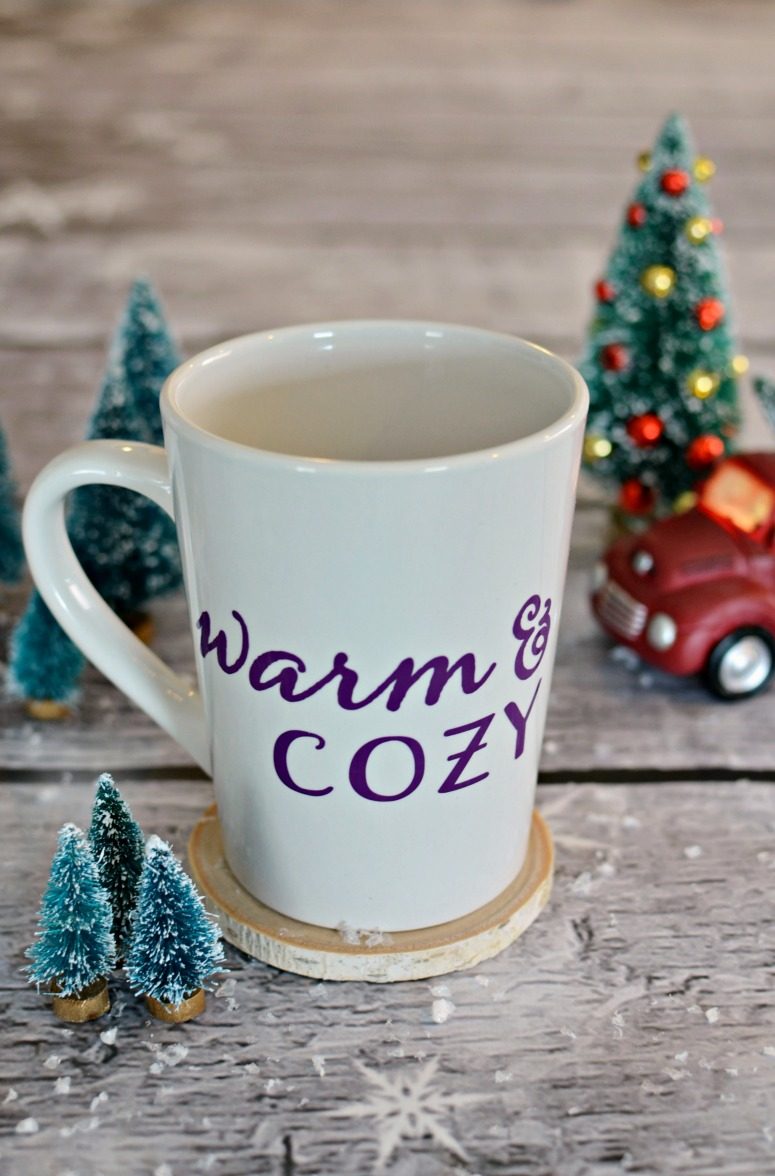 This really is a perfect mug for the cooler months. We've already flipped the thermostat from "Cool" to "Heat" and I'm slowly changing my morning coffee from iced to hot (I still make it iced if I'm rushing to get out the door in the morning because it is a few minutes faster). Weekends, or days that I work from home in the mornings I always enjoy my coffee in a fun mug. This one is sure to be added to the rotation.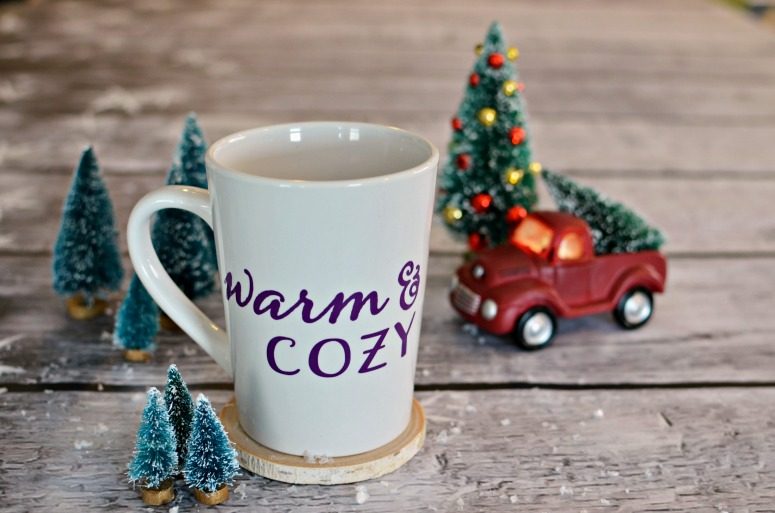 I actually couldn't decide between a couple different arrangements of "Cozy" so I made two versions of this mug. One with the words aligned on the right, and another centered. You can pick which one you like better because I'm providing both cut files for you!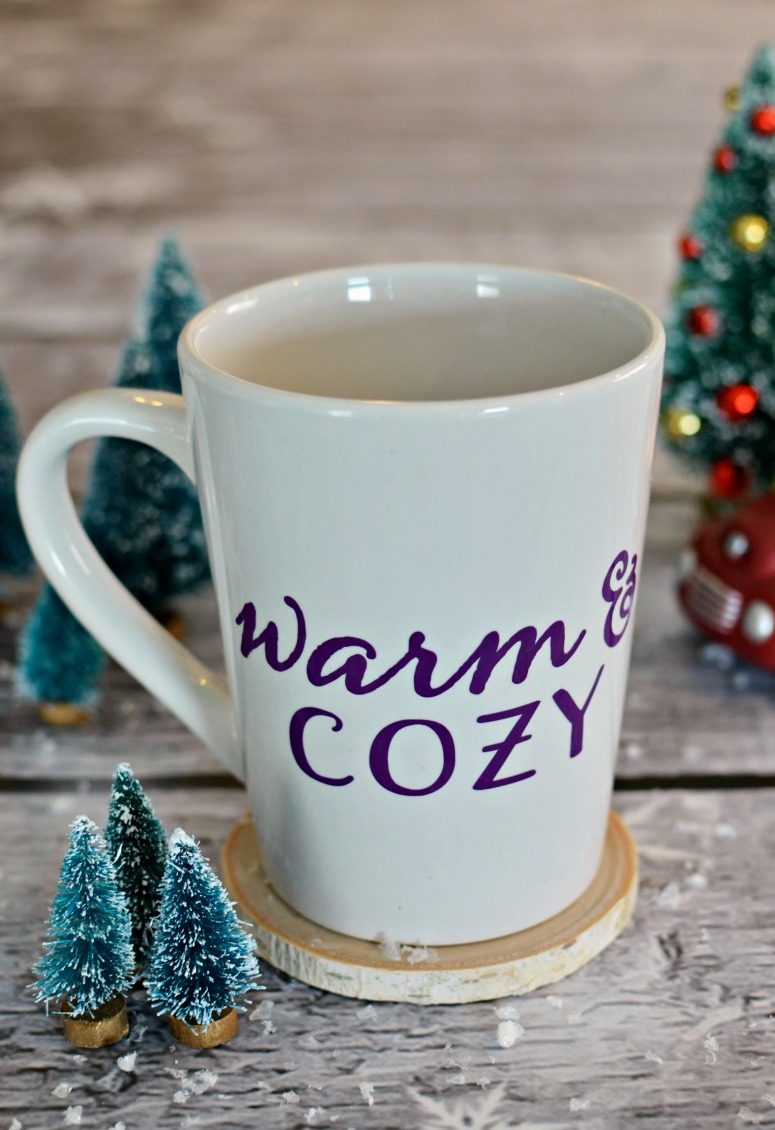 Want to make these mugs for yourself? Subscribe to our newsletter below o get a link to these SVG & Studio3 files. With these file types, you can make this with either a Silhouette or Cricut! Files are provided for personal use only.
These also make great gifts; pick up a few plain white mugs for crafting purposes and add a bag of coffee beans or gift card to your favorite coffee shop for a great holiday gift.