This post is in collaboration with Onlinelabels.com. All opinions are my own. 
Can you believe that it is already June?! Father's day is almost here and I have been thinking about what to make for my dad. I definitely got my love of coffee from my parents and my dad always has a travel mug of some drip coffee with him as he is driving between job sites.
There are a couple things that we love here in Seattle (in addition to coffee) – Seahawks and the University of Washington Huskies.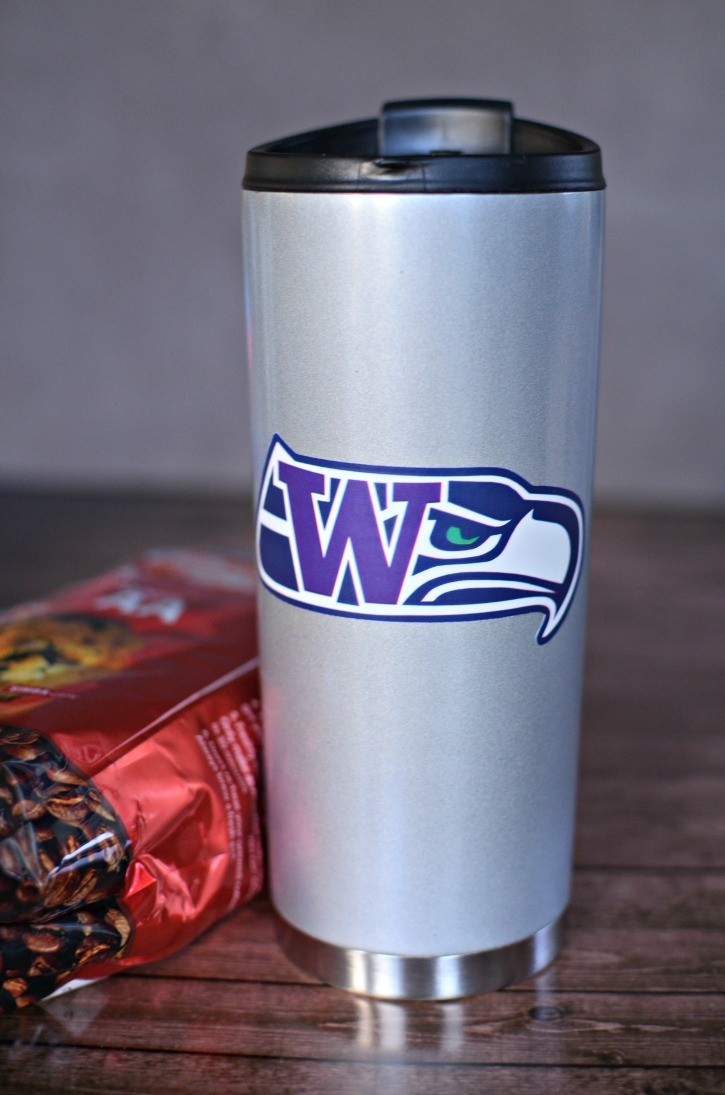 When I found out about OnlineLabels.com and their waterproof printable sticker paper I KNEW that I needed to try it out. This paper comes in both laser and inkjet options so no matter which printer type you have, they have an option for you. I've tried printable vinyl in the past, but always had to put some sort of clear sealer over it so that it didn't run if it got wet. With the OnlineLabels.com labels there is no sealer needed! Just print and it is immediately waterproof!
In Silhouette Studio, I created a layout of various designs that I wanted to put on some tumblers. Make sure that the design is set to only cut around the outside.
OnlineLabels.com makes it super easy to know how to cut their materials. They have a full guide for the perfect blade settings!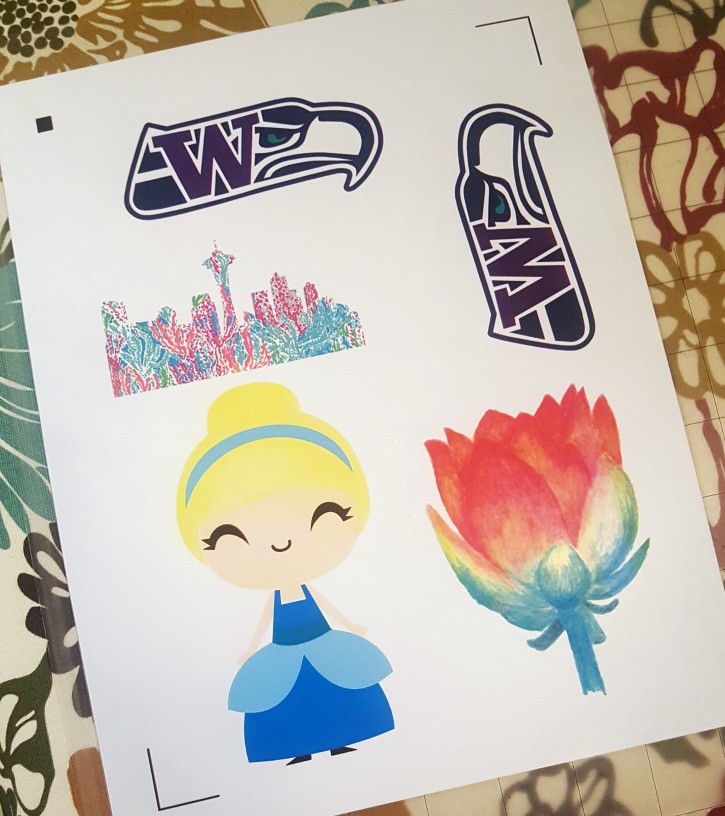 These settings worked great and I had the perfect kiss cut to peel off the sticker while leaving the backing.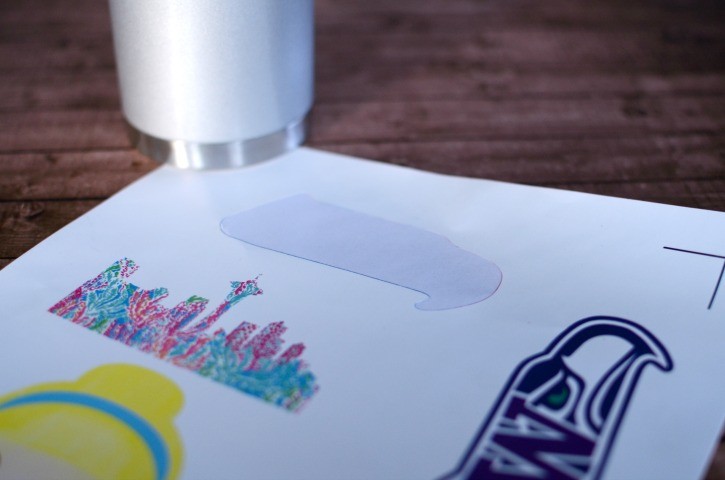 I will definitely be ordering more from OnlineLabels.com! They have so many options including clear gloss, gold foil, kraft paper, and a variety of colors. These labels can come pre-cut in a variety of shapes as well. I'm looking forward to making some monthly onesie stickers using their circle labels!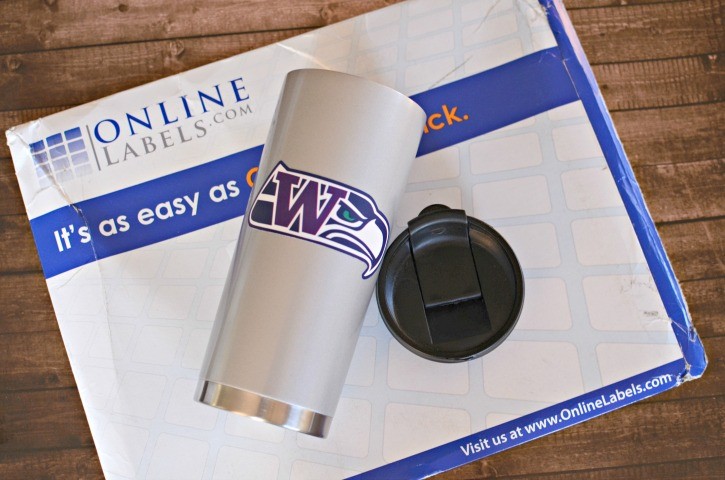 So I'm sure you are wondering whether it truly is waterproof. I immediately tested this out and after running under water, the label still looked good as new.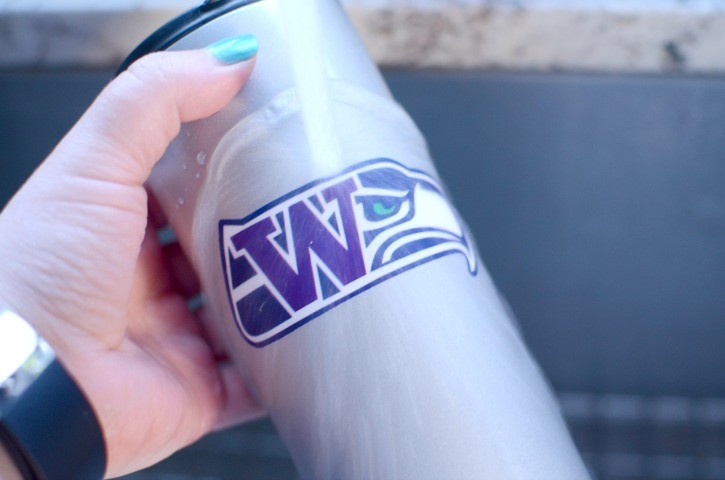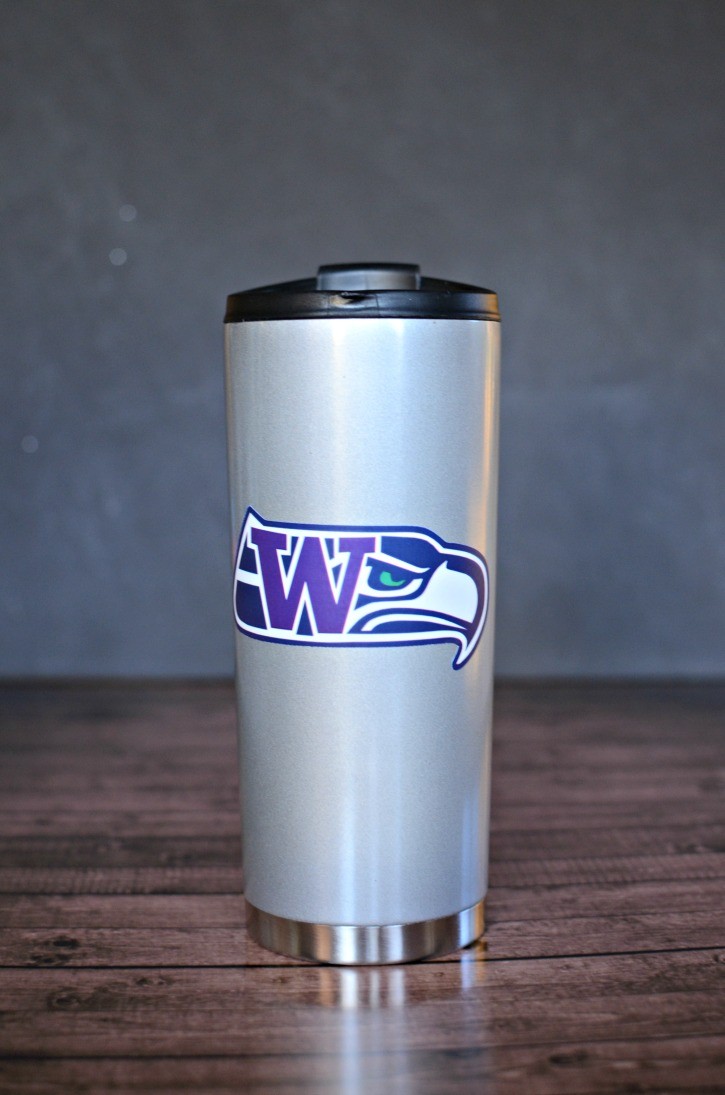 How would you use waterproof labels? I can't wait to find all sorts of uses for this awesome waterproof labels. Hopefully my dad enjoys his new vacuum tumbler as well!