When I booked our trip to Paris, one of the first things I started researching was the weather. I needed to know what to pack (and therefore what to purchase if needed). I had planned on walking lots of places, so I couldn't just plan on what to wear inside warm, insulated buildings.
Now that I look back on my photos, I realized that all the photos of me (other than our flytographer photos) are selfies, so I don't actually have full photos of all my outfits *facepalm*. I do have photos featuring the pieces that I wore throughout the trip so I'll be sharing a few of those.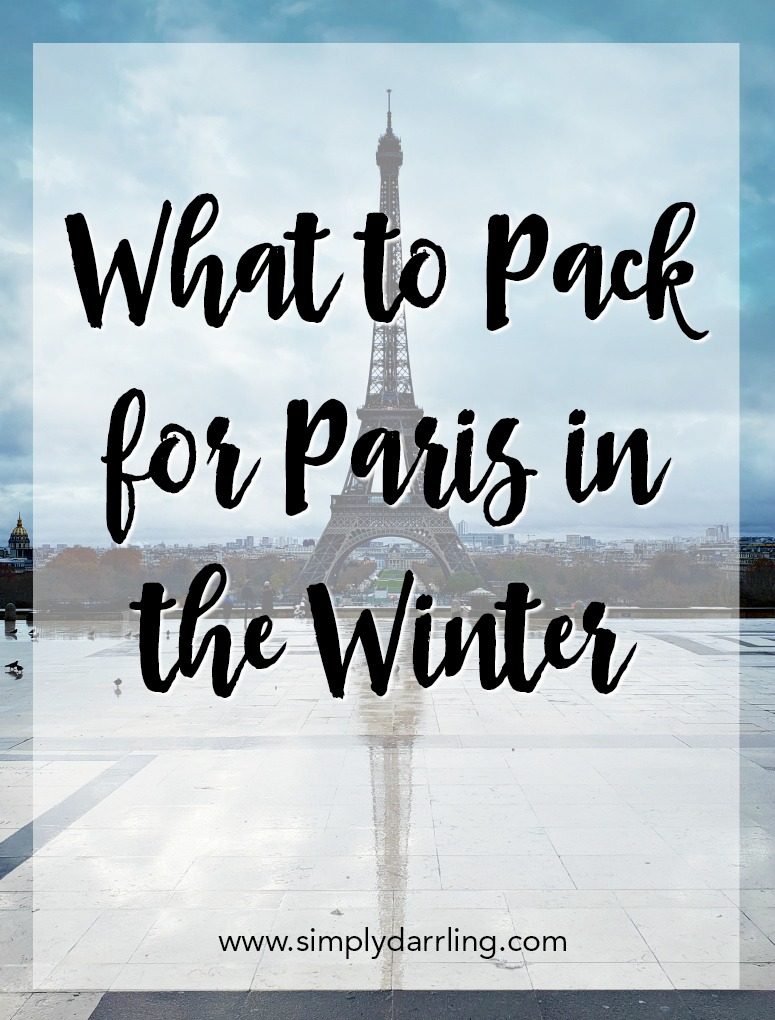 Once the weather got into the extended forecast window, it was showing cold. Like literally freezing temperatures. I would check this forecast every day to see if it changed, and for the most part it was staying the same. So I started researching how to stay warm without being super bulky.
I added smartwool socks, thermal baselayers, thermal tops, and other cold weather gear to my Amazon cart. And then the weather started changing. As we approached departure day, the temperature started to rise and rain showers came and went throughout the weekend. Sometimes the weekend was between days of rain, sometimes the weekend was rain between weeks of dry.
Basically it had become a crapshoot.
When it came down to the night before we left, the weekend was looking mostly dry with temperatures in the mid to upper 50s.
One of my main inspirations for my outfits was to blend in with the locals as much as possible. I wanted to avoid looking like a standard tourist, and be able to simply enjoy the city.
Saturday, I utilized pieces from this business casual fall outfit. The dark colors were perfect for early winter, and when paired with some of my favorite dark skinny jeans and Blondo waterproof booties it was super comfortable as well. We did end up purchasing a couple umbrellas outside Notre Dame because it was a downpour when we got out of the church.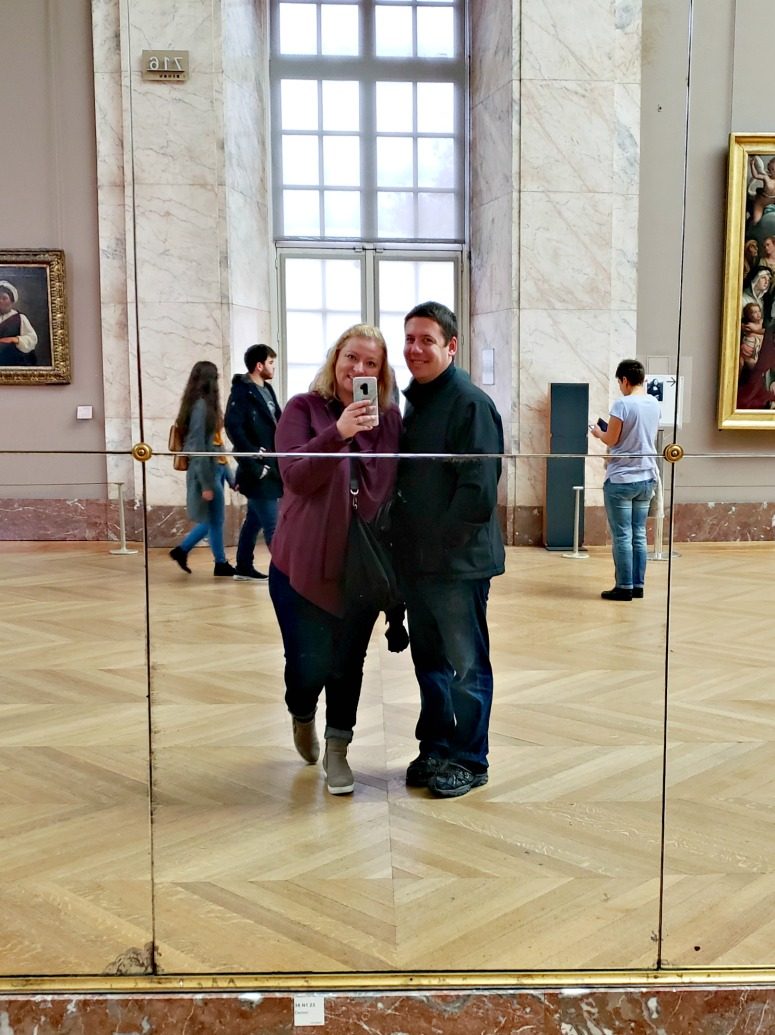 Deciding which purse to use on this trip was actually a somewhat hard decision. I couldn't decide if I wanted to go a more fashionable, or safety conscious route. I went with the "blend in and be aware" route and packed a black cross-body Longchamp purse.
I liked how this purse zipped close, was easy to hold close to my body, but still had plenty of room for my wallet, camera, external battery, and miscellaneous items I picked up throughout the day. I do wish that it had an additional inside pocket on the body side of the bag.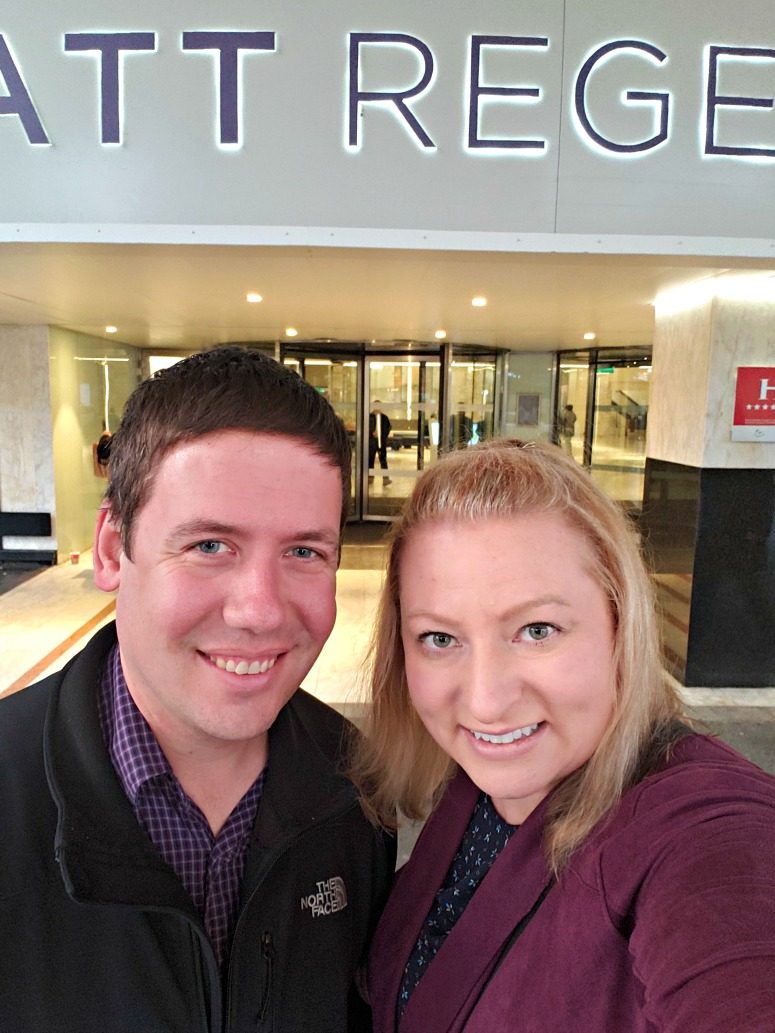 On Sunday, we did our photoshoot first thing in the morning and then went back to the hotel to change. I opted to wear my olive faux suede Pixie pants and paired it with a tunic, jean jacket, and my favorite brown boots. I don't have a photo of this outfit from Paris; however, I wore the exact outfit a few days before we left so I do have a photo of it from that day.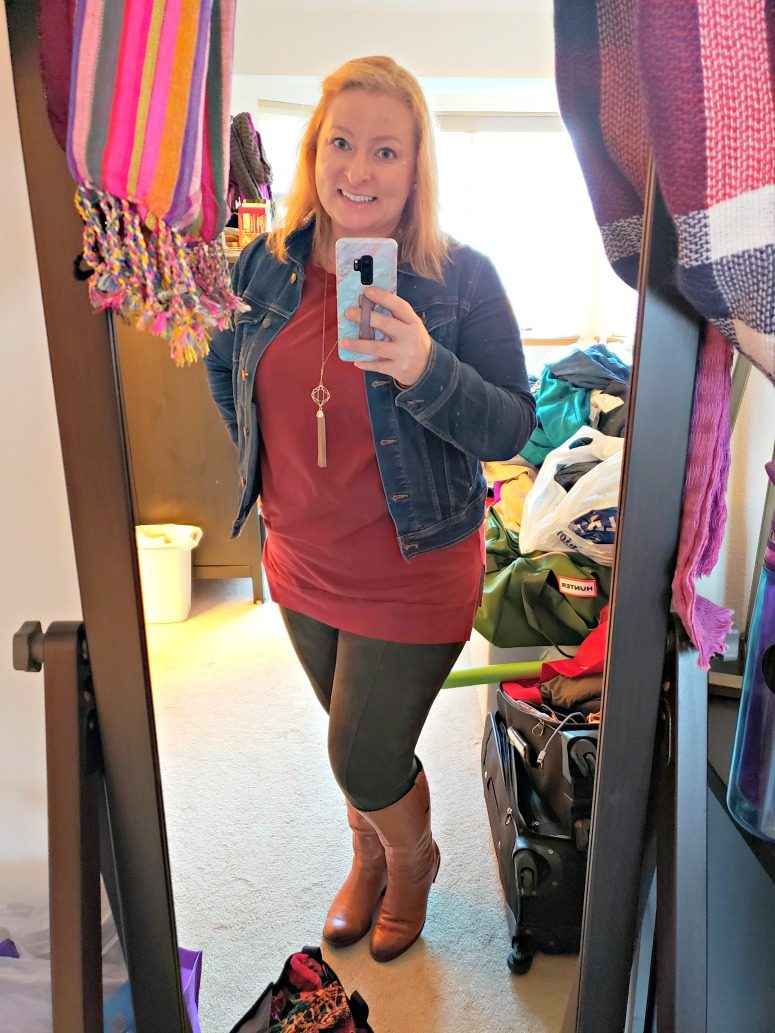 Since we packed in carry-on suitcases for our trip over, and I knew that I wanted to do some shopping in Paris, I really tried to think through my outfits and keep my clothes options to a minimum. I wore a similar outfit to the one above on the flight (but with black leggings, a different color tunic, and the Blondo booties).
I literally only packed these 2 outfits plus the photoshoot outfit and pajamas for the trip. If you're going to be in the area for longer, the key is to figure out how to mix and match the different pieces. These two pairs of pants could easily be mixed with a variety of tops to create a bunch of different outfits. Plus, both pairs of shoes go with either the jeans or the olive pants to add even more variety.
If the weather had been cooler, I would have made room for my black peacoat in the suitcase (and then maybe swapped out the brown boots for black boots).
Dark colors work perfect for Paris in Winter. First of all, they help you blend into the surroundings so you don't necessarily look like a tourist. Plus, if you spill something and can't get it cleaned until you get back to the hotel later in the day, the dark colors will help hide the stain.
Have you visited Paris in the Winter? What sort of items did you wear?