This post is in collaboration with Mazda and DriveShop. All opinions are my own. 
Last week I had the chance to try out the 2017 Mazda3 Grand Touring. There were so many great aspects about this car (and it was so fun to drive). Check out some of my favorite features below.
2017 Mazda3 Grand Touring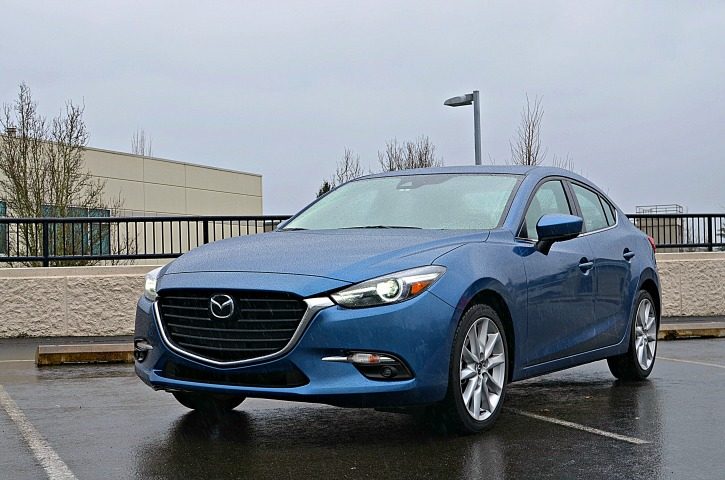 The dashboard console doesn't have as much information as other cars; however, it isn't really needed since there is so much shown in the heads-up display (which is pretty awesome-sauce).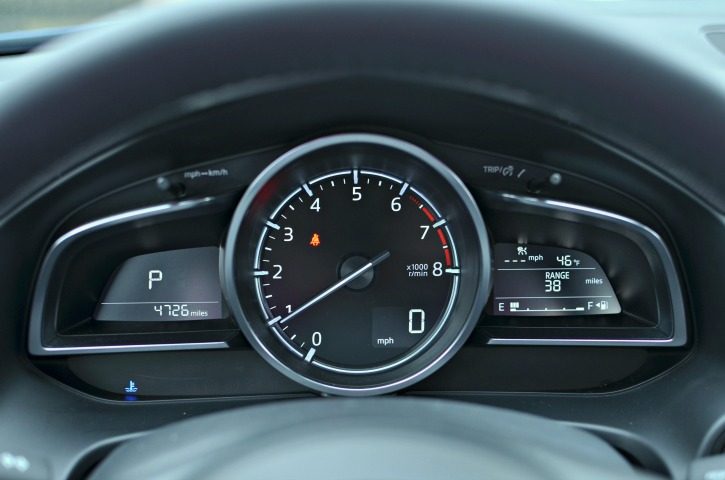 The heads-up display features much more than the current speed. It also shows the blind spot monitoring and the speed limit. The car actually reads the speed signs as it goes past and updates it on the heads-up. If it sees a stop sign, a red stop sign will replace the speed limit. Even navigation is shown via the heads-up display so you don't have to look down or two the side to see the next turn. I couldn't get a picture of the other parts since it really only shows up when you're driving, and only the driver is able to read the heads-up display.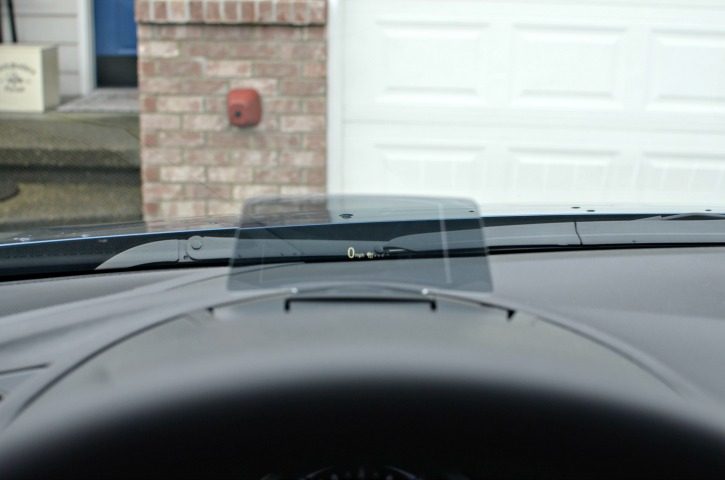 The center screen is controlled via a "mouse" in the center console. I really like this method of controlling the center screen since I have short arms and touching the screen can be difficult sometimes. The home button defaults to the "Communication" tab, it also is the spot for music, navigation, and various settings.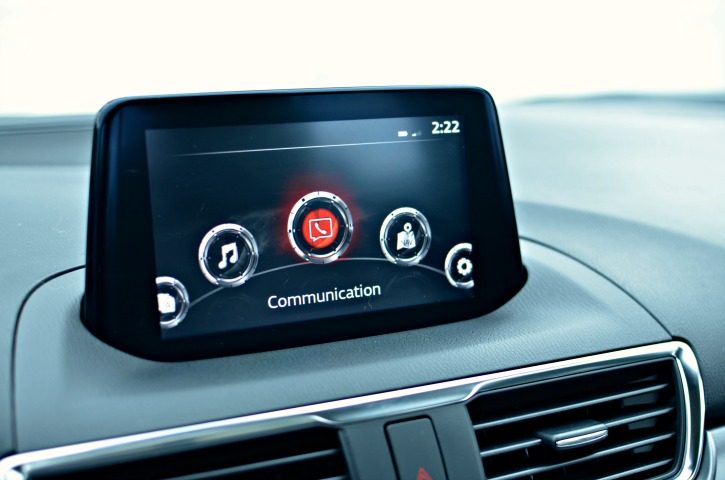 I used the Pandora integration quite a bit while driving around. It was fun to relive my highschool days by streaming some Boy Bands #NSync4Ever. While streaming through Pandora, the steering wheel buttons also work to control the volume and skip functions.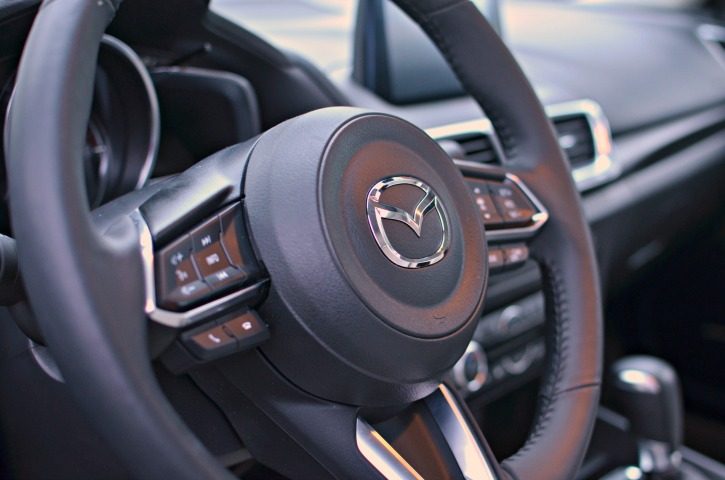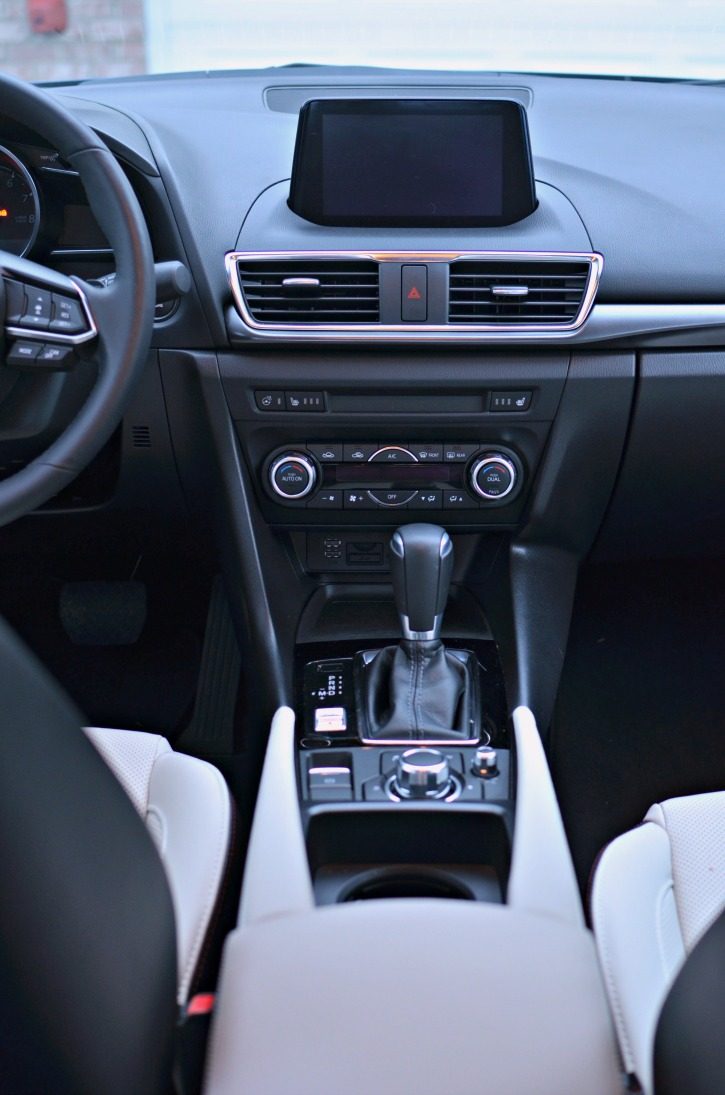 For a smaller vehicle, the Mazda3 features a large trunk. I made a trip to Costco for some household essentials and had no problem fitting everything inside.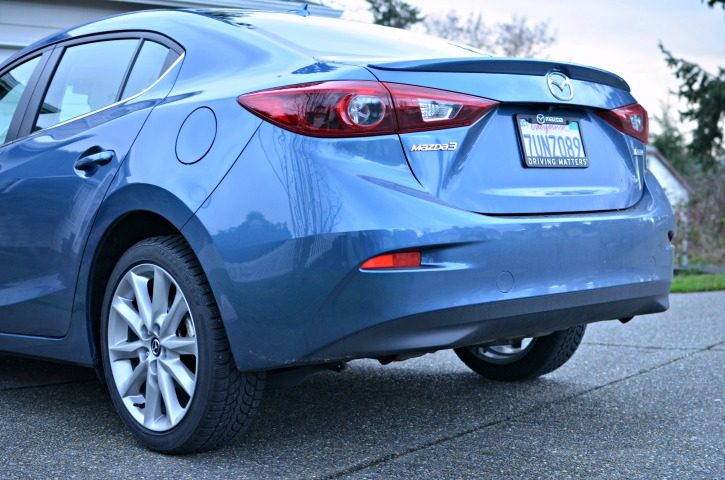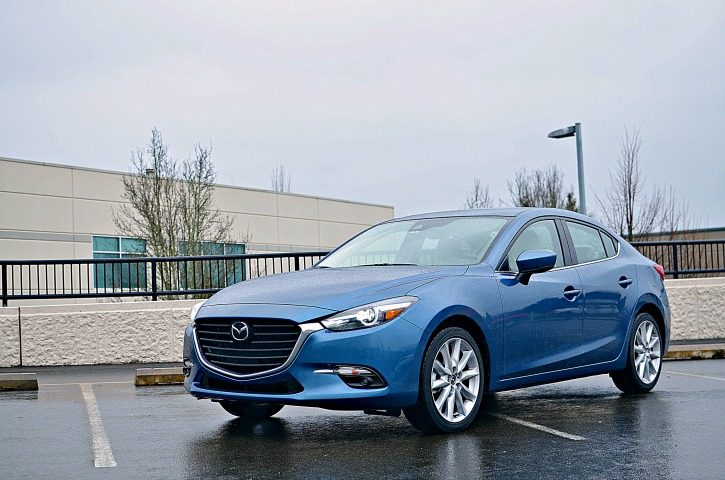 I loved driving the 2017 Mazda3 Grand Touring. It includes many of the top safety features such as blind spot monitoring and is super fun to drive. I really liked the acceleration, especially as I was driving on the freeway to go visit some friends in Bellevue. What feature is your favorite?