Spring and Summer weather is here. I love the long, warm evenings; especially when paired with a delicious beverage. I've compiled 45 delicious beverages that are perfect for Spring & Summer. Some have alcohol, but not all of them.
45 Delicious Spring & Summer Beverages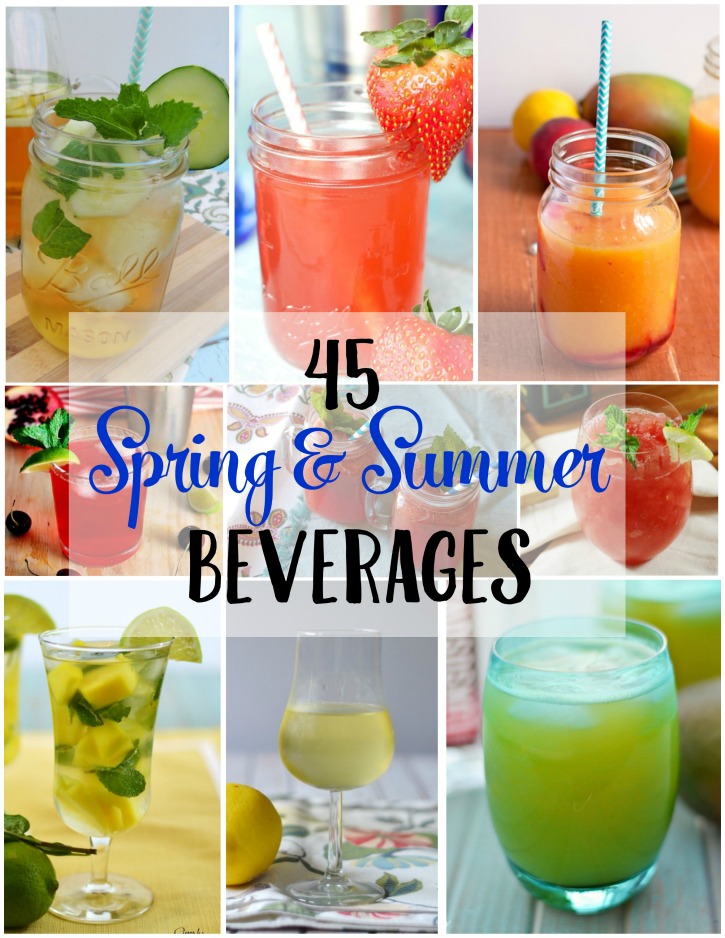 Which one are you going to make first? I'm thinking that I need to keep strawberries in the fridge permanently this spring and summer.