Are you hoping to add more water to your diet? You know that it is good for you but have difficulty getting your recommended amount? Over the past couple years I have tried to be more conscience about my water intake and have a few tips to share.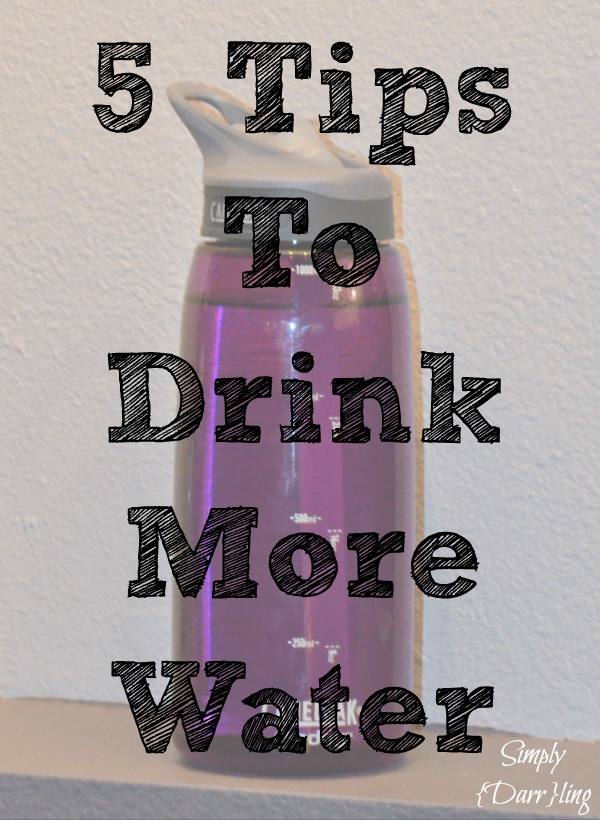 5 Tips to Drink More Water
Have a glass or water bottle at your work desk – if you can't see the water how do you plan on remembering to drink it? Downing a glass of water in 1-2 minutes is not fun and I definitely drink more if the water bottle is always within view. At my desk, my favorite water bottle is the Camelbak Eddy 1 Liter. If I'm working from home, I will use my customized tumbler with straw.
Put a straw in it – if something has a straw in it I will inhale the drink. My coworkers and I will go downstairs to get a drink and I will have it half way gone by the time we get back to my desk. I find a straw is a great way to mindlessly drink (good for water, not so much for other beverages).
Add some cut fruit for a bit of flavor – Sometimes, the plain flavor of water is not going to cut it and need a bit of flavor. A perfect solution would be to cut up some fruit and let it soak into the water or get a water bottle that is made for fruit infusion.
Know how you like it – are you more likely to drink it when its freezing cold or do you wait for to warm up a bit? One of my friends will mix water from the hot water machine and the normal water fountain to get the temperature she likes.
Track & Reward Yourself – What would motivate you? Perhaps a new water bottle or item towards your favorite hobby for a full week of meeting your goal.
What are your tips for getting more water? Make sure to share them in the comments!