Brad & I went camping this weekend with some friends. A couple days before we were set to leave the weather prediction took a turn for the wetter so I knew that we needed a craft to do while stuck inside. I wanted something without paint or glue so that we didn't have to worry about drying time. The wreath took about 30 minutes to complete.
A Versatile Wreath for All Seasons
What makes this wreath so versatile is that the fall ribbon is not permanently attached to the burlap. To change seasons, simply change out the ribbon.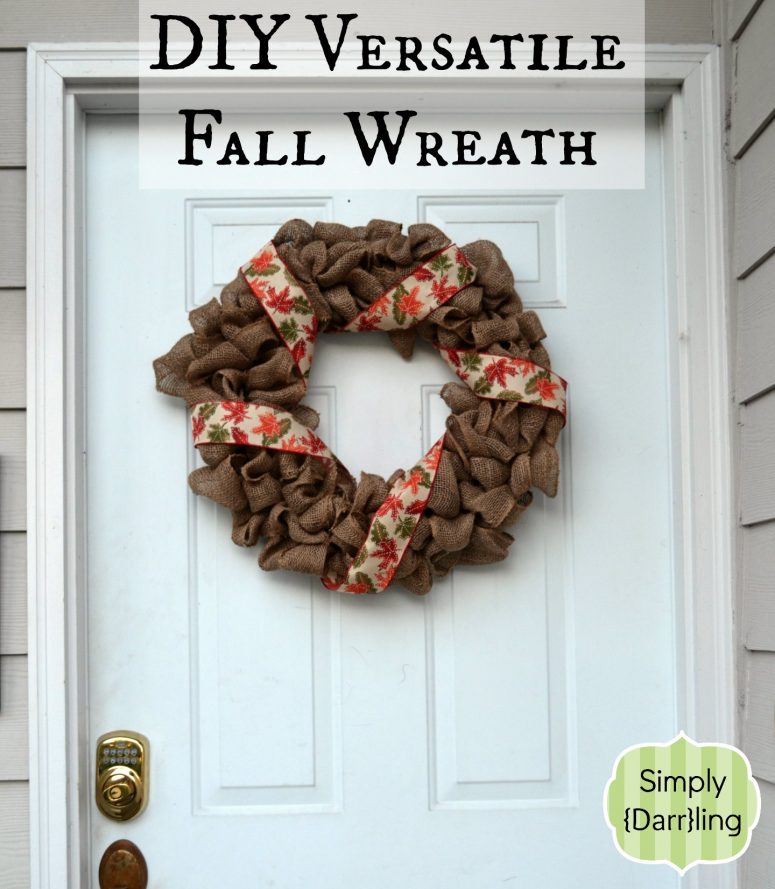 What's Needed:
Directions:
Bundle 2-3 inches of the burlap and tie it with a pipecleaner
Attach this bundle to one of the crossbars
From the bottom, pull 4-6 inches of burlap through the outside row of the section
Repeat for the next two rows
Repeat steps 3 & 4 twice more for this section
Move to the next section and repeat steps 3-5
When you have made it all the way around, use a pipecleaner to tie off to the frame.
If the first roll of burlap doesn't make it all the way around, tie it off to one of the bars and start the new roll at the same place.
To attach the ribbon, use a pipe cleaner to tie the ribbon to one of the bars
Loosely wrap the ribbon around the wreath
When it has wrapped all the way around, attach the end to one of the cross bars using pipecleaner
The image below describes the terminology. The second image shows tying the burlap to the bar, the loops through each row and also tying the ribbon to the wreath.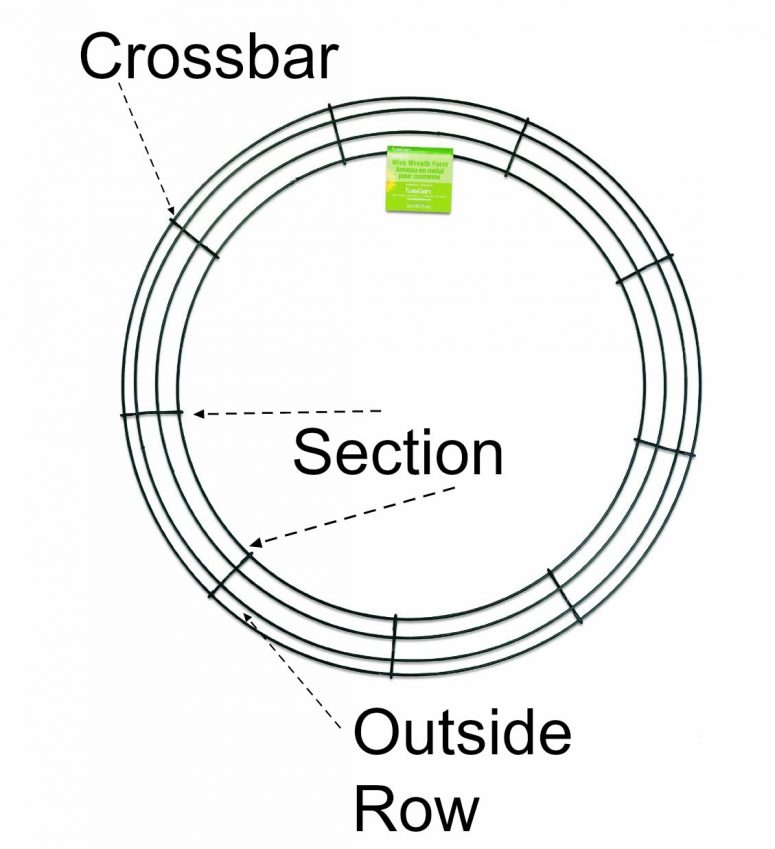 Right now this wreath has fall leaves wrapped around the burlap but come December I can swap the leaves for some snowflakes and immediately have a Christmas/winter wreath!