I am always drooling over the delicious mac & cheese that I see on Pinterest. Since Brad is allergic to dairy I never make it because otherwise I'd have to eat the entire thing myself (might not be too bad, but I'd rather share). I searched the web investigating the differences and trying to come up with something that would hopefully taste good.
Diary Free Mac & Cheese
Ingredients:
2 Tablespoons Dairy Free Butter
4 cloves of garlic, chopped
1 Tablespoon Tahini
1 teaspoon dijon mustard
2 Tablespoons Soy Sauce
1 jar pureed carrots (aka baby food)
1 1/3 cup Rice Milk
2 Tablespoons flour
1/3 cup nutritional yeast flakes
1 box pasta cooked according to box directions (use ones with ridges and crevices for the sauce to attach to)
Directions:
Saute the garlic in the butter in a small sauce pan
Mix in the Tahini, mustard, soy sauce and pureed carrots
Whisk in the rice milk
Slowly whisk in the flour until the mixture thickens
Stir in the nutritional yeast
Pour over the pasta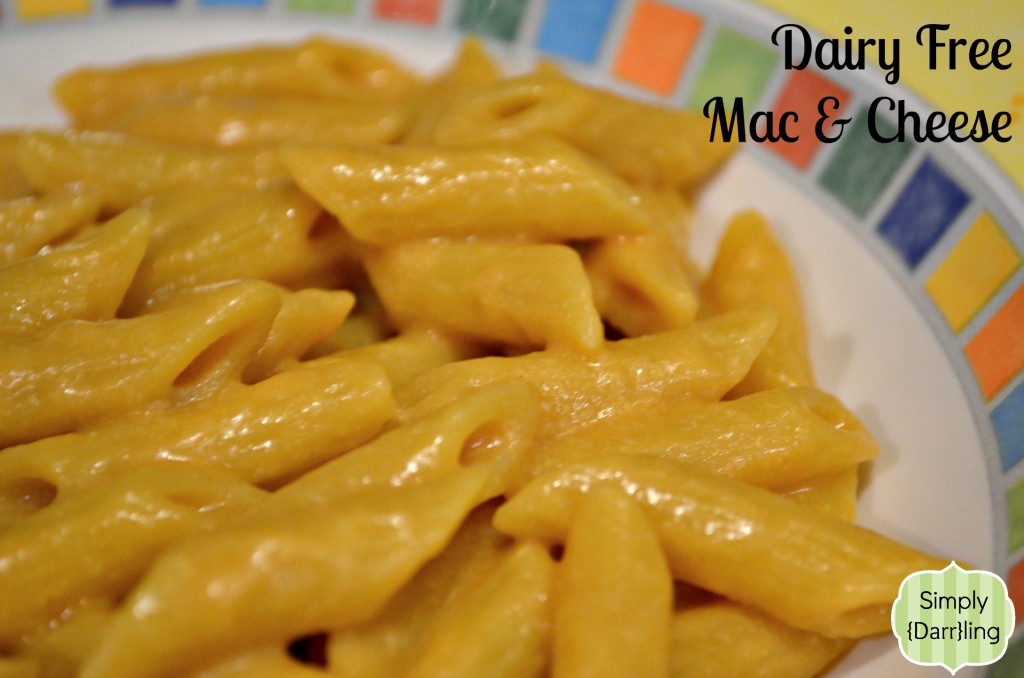 Brad & his brother Ben enjoyed it; however, I pointed out that they didn't know what it should taste like. It had the right texture and color; however the tahini taste overpowered any sort of cheddar flavor that the nutritional yeast adds. I'll probably play around with the recipe some more to find a recipe that both Brad and I enjoy.  Next time, I'm going to try a baked recipe with some crispy breadcrumbs on top.
Have you ever made dairy free mac & cheese? How did it go?