Cranberries are a perfect Christmas flavor. Throughout the fall and winter seasons I have a my homemade cranberry sauce in the fridge almost constantly. I was looking for another way to enjoy some fresh cranberries and came up with this Christmas Cranberry Cocktail below!
Christmas Cranberry Cocktail
Christmas Cranberry Cocktail
A delicious cranberry cocktail to enjoy this winter season
Ingredients
4 oz Cranberry Sierra Mist
1 oz Cranberry Vodka
Splash Triple Sec
Garnish of sweetened Cranberries
Instructions
Combine all the ingredients in a martini glass and enjoy! The cranberries add a tartness while the sierra mist gives it a bit of bubbly.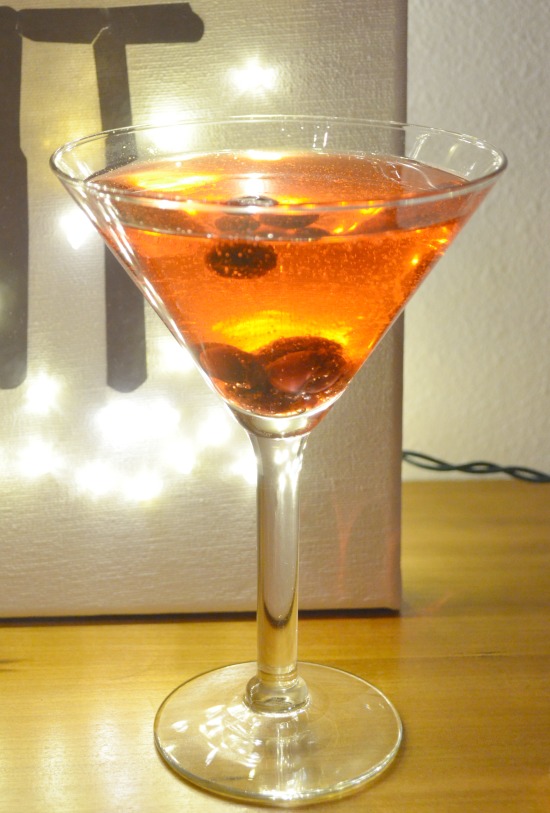 Make sure you come back tomorrow to see how I made my "Merry & Bright" sign! Hope you get a chance to Christmas Cranberry Cocktail!