This post is in collaboration with Smirnoff. All opinions are my own.
I love hosting holiday parties; however, I want to make sure that I get to enjoy these holiday parties as well. Making a punch is an easy way to achieve this goal because it is a delicious beverage that is low maintenance. My friends know that they can grab a glass out of the counter to get some water or head out to the garage for their own pop; however, serving punch is a great way for my guests to enjoy a delicious holiday beverage throughout the evening. This Cranberry Holiday Punch is the perfect Christmas cocktail recipe for you to serve at your holiday party this year.
Cranberry Holiday Punch – A Christmas Cocktail Recipe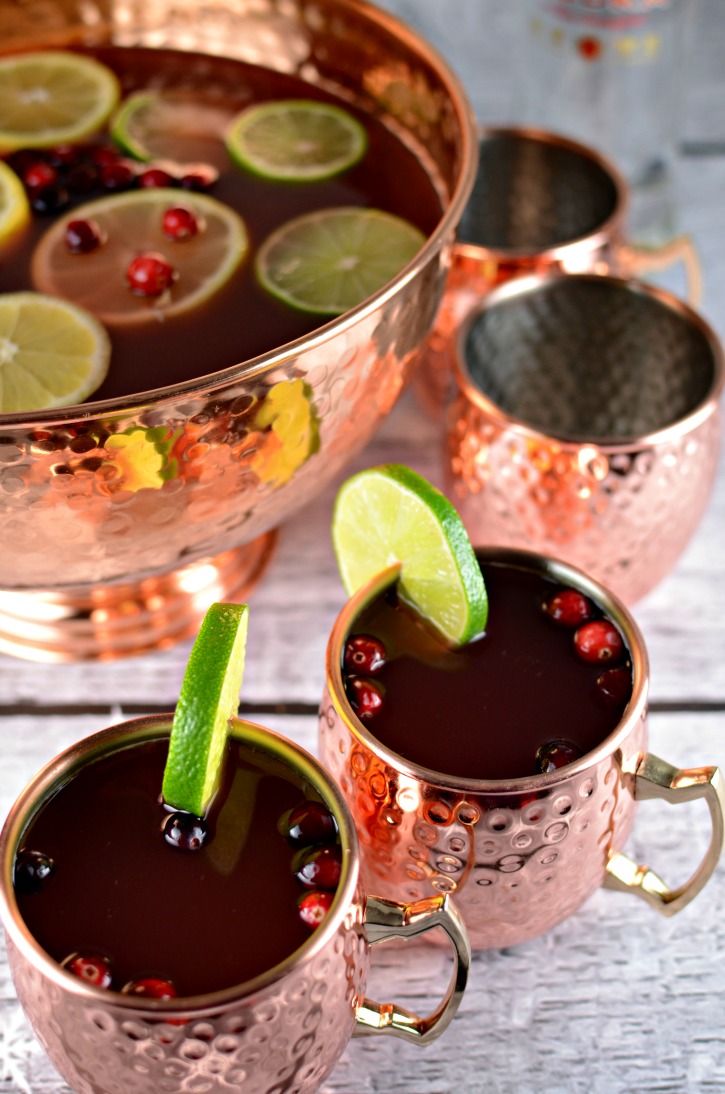 Cranberry Holiday Punch - A Christmas Cocktail Recipe
An easy punch that is perfect for holiday parties. So many delicious flavors of the holiday season put into a cocktail.
Ingredients
32 ounces (1/2 container) Cranberry-Raspberry Juice
32 ounces (1/2 container) Pineapple Juice
2 Liter Cranberry Lemon-Lime Pop
750 mL bottle Smirnoff Vodka
Sliced Lemon, Limes & Frozen Cranberries for garnish
Instructions
In a punch bowl, combine the Cranberry-Raspberry Juice, Pineapple Juice, Cranberry Lemon-Lime Pop, and vodka. Top with sliced lemon, limes, and frozen cranberries for garnish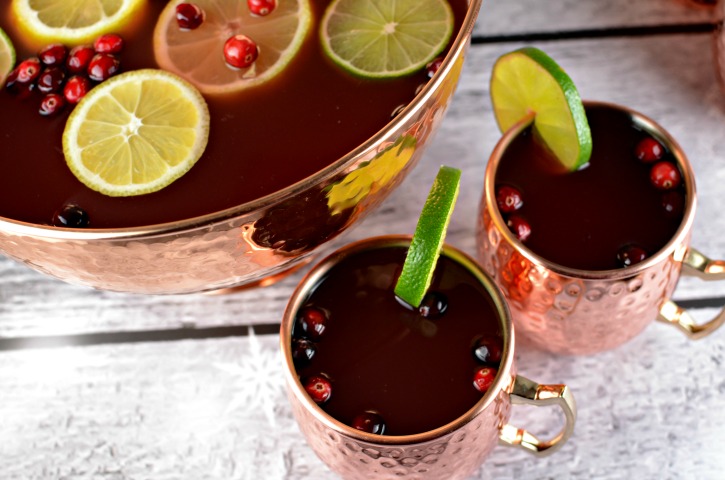 The citrus flavors of lemon, lime, and pineapple, blend nicely with the tartness of the cranberries. The juice and pop offers just enough sweetness to offset the tartness, without being too sweet. This punch is absolutely delicious and provides a nice kick with the Smirnoff Vodka.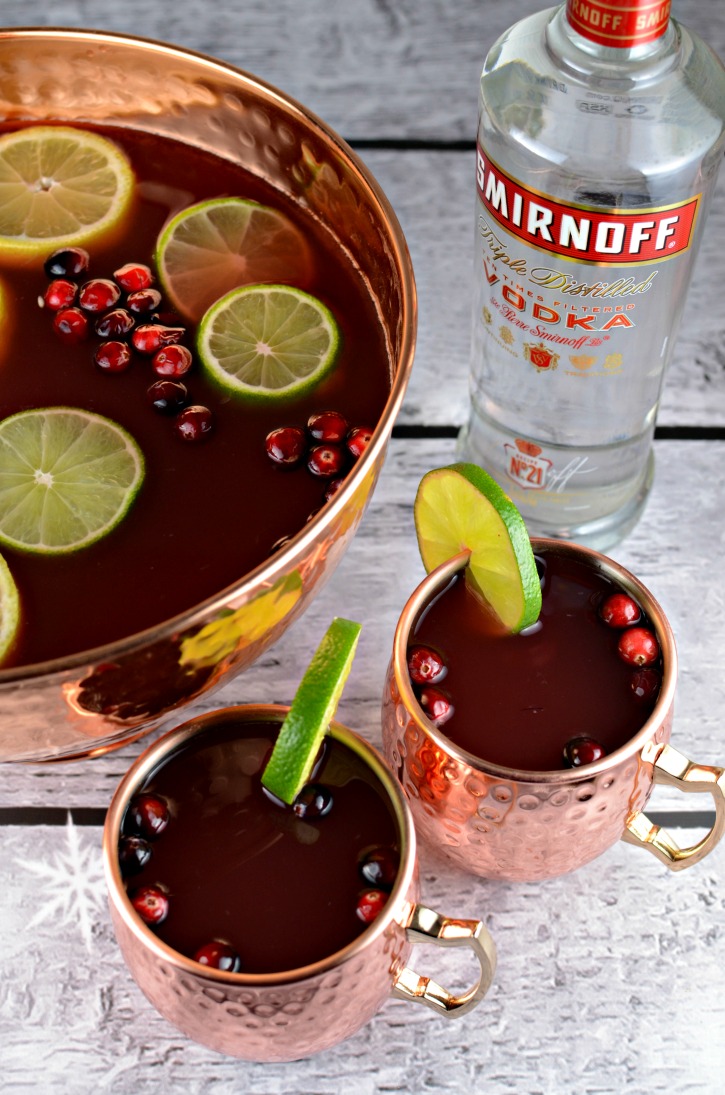 Our annual cookie exchange party will be this coming weekend and this Holiday punch will DEFINITELY be on my menu for the evening. It will go so well with a table full of cookies and a baked potato bar. I'll probably pick up a few more copper mugs for the evening as well, because well, they are just so pretty and are perfect for serving this punch.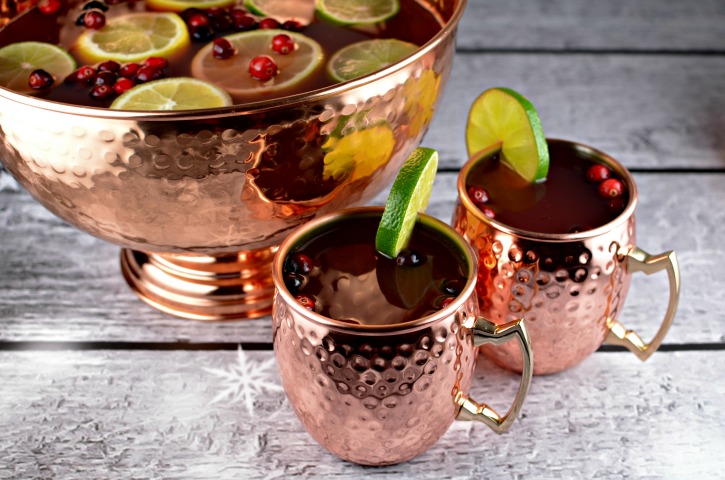 I hope you get a chance to enjoy this amazing holiday punch! What is your favorite drink for parties?