Yesterday I posted about a cranberry cocktail and gave a bit of a preview of today's post. I made this sign last year for Christmas and was excited to pull it out again this year. Below I give directions to add a bit of Merry & Bright to your own Christmas decor!
DIY Merry & Bright Christmas Decor
To create this sign I started with a 16×20 blank canvas. I used the Mari & David font  and cut it out of Silver vinyl using my Silhouette Cameo. If you don't have a Silhouette or other electronic cutter then you could print it out onto regular paper and modge-podge it onto the canvas.
Once the words are on the canvas use an X-Acto knife to poke some slits in the canvas. Use a string of Christmas lights and poke each light through the slits. If you don't want to use all of the lights, simply pile them behind the canvas and it will add a nice glow around the canvas when displayed.
This project took me roughly 45 minutes to complete so it would be a perfect evening activity.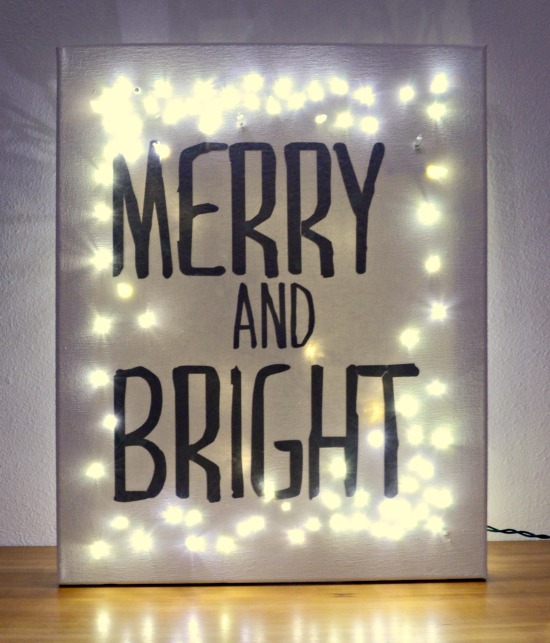 I look forward to using this Christmas Decor item for quite a few more years. What is your favorite Christmas decor piece that you have made?