Welcome back to A DIY Christmas! Have a friend or family member with lots of necklaces that need to be on display? A few simple items plus a little bit of time and you have a a perfect gift!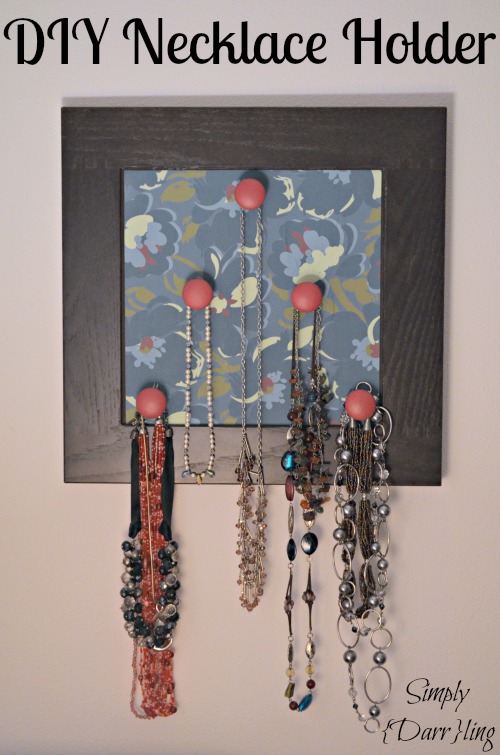 DIY Necklace Holder
This project was rather simple. I used a cabinet door from Ikea but one could easily be found at the hardware store or thrift store.
I used a 12×12 piece of scrapbook paper for the backing and attached it to the door using modge-podge. Once it dried, I drilled five holes for the door knobs. There are all sort of fun knobs available and it is a great way to personalize this gift.  I opted for the pyramid shape because it allowed for the most necklaces without them overlapping.
Once all the knobs were attached I added a sawtooth hanger onto the back so that it could hang on the wall.
The longest part of this was waiting for the modge podge to dry. Other than that, this project takes about 30 minutes to complete.
Want to see the other Christmas gift ideas that I've presented? Check out the "A DIY Christmas" tab above!