How was everybody's weekend? I spent the entire weekend with my etsy shop at a craft fair so it was a little crazy. I had a great time and now I'm wishing I had signed up for some more this Christmas season.
On to today's A DIY Christmas post! Today I have a gift that would be ideal for a gift exchange that happens before Christmas Day so that it could be displayed for longer. This scrabble ornament is fun to make and easily customized for the recipient. I am in a constant hunt for the wooden scrabble pieces at thrift stores so that i can make fun items like this.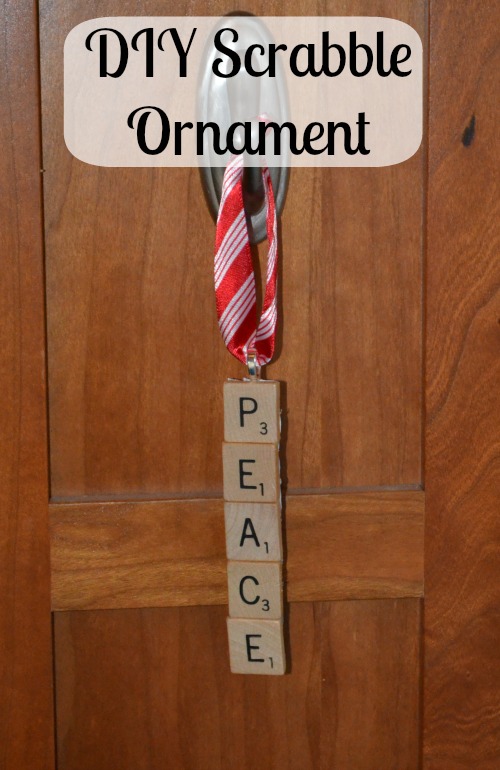 DIY Scrabble Ornament
Supplies: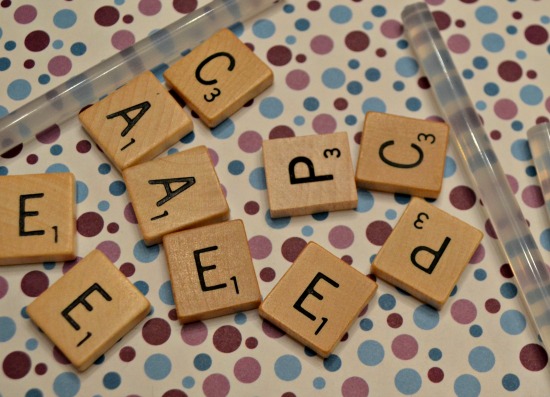 Directions
Use glue to attach the scrabble letters to the back side of the scrapbook paper
Once dried, cut around the letters with an xacto knife
Coat the back side of the ornament (the paper side) with Modge Podge (optional)
Glue the Jewelry Bail onto the top of the ornament
Thread the bail with festive ribbon
Some word ideas:
Joy
Hope
Peace
Merry
Recipient's Name or Last name
One tip I have – choose words with lots of vowels (there are a lot more vowels than consonants in the scrabble game).
Looking for more DIY Christmas gift ideas? Check out the A DIY Christmas tab above.