My cell phone does a lot more than just make phone calls. It keeps track of my schedule, gives me deals at stores I love and keeps me in touch with friends across the globe. Of course I have the standards – Facebook, Twitter, Instagram and Pinterest but I have a few other favorites to share with all of you!
A Few Of My Favorite Apps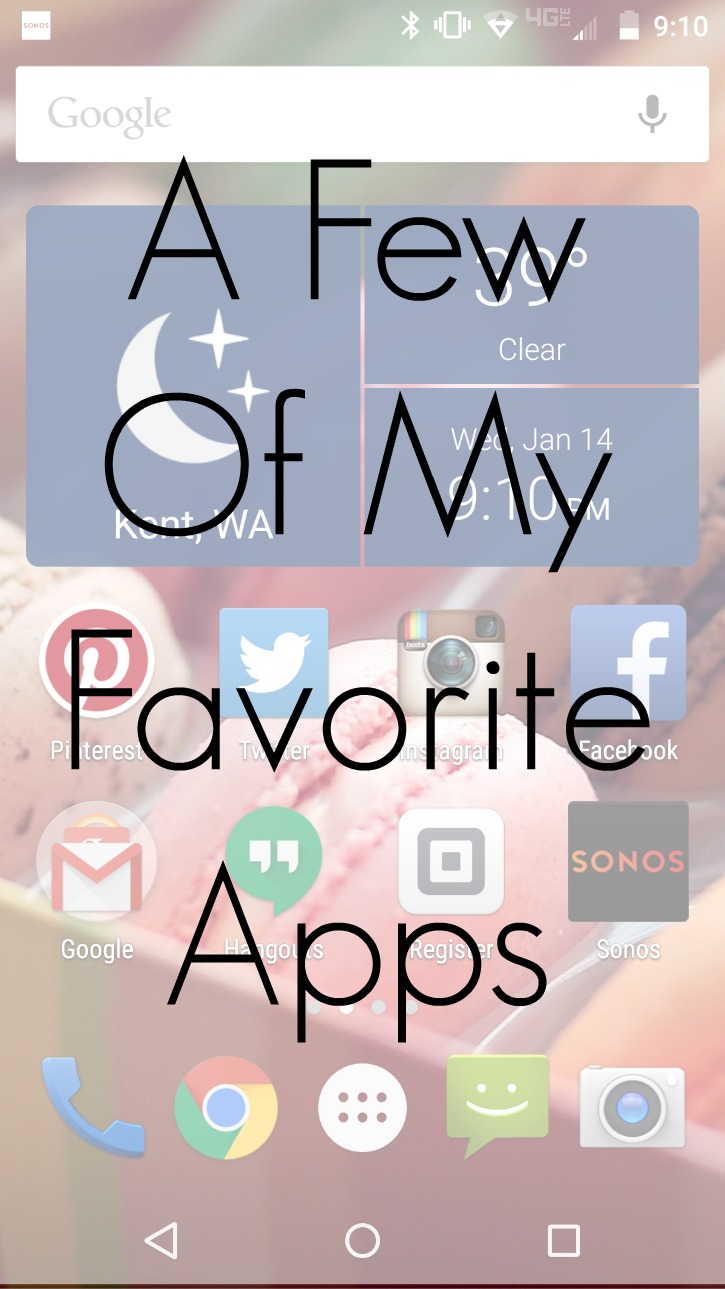 Do you have some favorite apps?
I am a part of the Verizon Wireless #MoreSeattle Influencer Team. I received a cell phone and possibly other items from Verizon in exchange for evaluating Verizon Products and services. As always, all opinions are 100% mine.