In just over a week people will line up in the dark and cold for the glassybaby Seconds Sale. This sale happens twice a year and is always a hit. I've been a couple times and have come home with lots of glassy goodness. I LOVE glassybaby and have have a bunch throughout my house. This past week they featured special edition Seahawks in blue and green. They currently are hanging out on my kitchen windowsill cheering alongside the 12th man.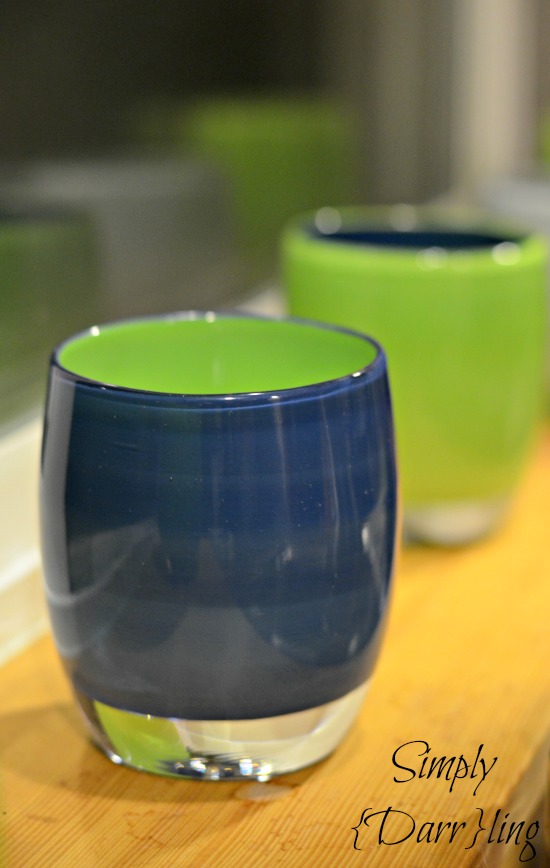 Here are the details for the upcoming sale:
Prices in years past have been: $28 for a glassybaby and $35 for a drinker. 10% of sales are donated to a different charity each sale (visit their Facebook page for more details).
Follow along on Facebook for a special promo for those who can't make it. Last year it was 10% off the online shop.
glassybaby Seconds Sale Tips
Get there early. People will line up the night before to get in first. Both times I have gone I arrived around 7:45 (it opens at 8) and was in line for an hour and a half before getting in. There were still a bunch left but some colors do go faster.
Bring a reusable basket. These items are glass and you are going to want to carry them around and you determine exactly which ones you want. A collapsible market tote would be a great solution.
Don't bring a big purse. It will be crowded in there and you are surrounded by glass, the last thing you want to think about is accidentally knocking something over with your purse
Bring a small flashlight or lighter. The true character of each glassybaby is shown when there is a candle lit inside, the flashlight or lighter mimics this effect. If you forget this item, they have had some around in the past or I have used the flash from my cell phone.
Go with friends or make friends with those next to you in line. Again, you will be waiting for at least an hour and a half so it will make time go by faster.
You will buy more than you think. I went in last year thinking I'd buy 3 or 4 and came out with 10.
Headed to the sale? Send me photos of your haul!