Brad and I had a HUGE crop of figs this summer (and it wouldn't surprise me if we get a second crop as well). Since we had so many figs, and it takes a few days for each batch of dehydrated ones, I needed to come up with some other ways to use them.
I was looking for a unique way to use some figs and decided to see if I could turn them into a fresh glaze for grilled chicken.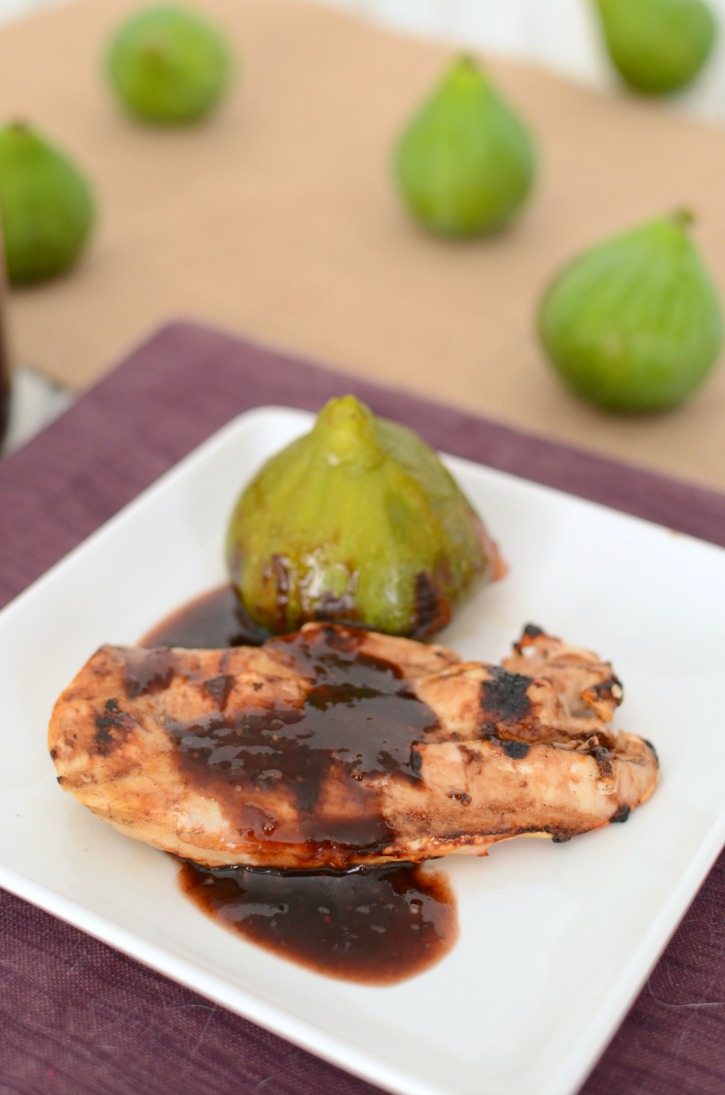 Grilled Chicken With Fresh Fig Glaze
A fresh fig glaze which is perfect to pour over grilled chicken.
Ingredients
1 cup balsamic vinegar
¼ cup maple syrup
2 sprigs mint
4-6 figs
Instructions
Grill the figs to soften the skin and fruit; chop into quarters
In a sauce pan, combine all the ingredients
Simmer until thickened and will coat the back of a spoon
Pour through a strainer to remove the skin pieces and mint leaves
This recipe is super easy to make. From start to finish it took less than a half hour.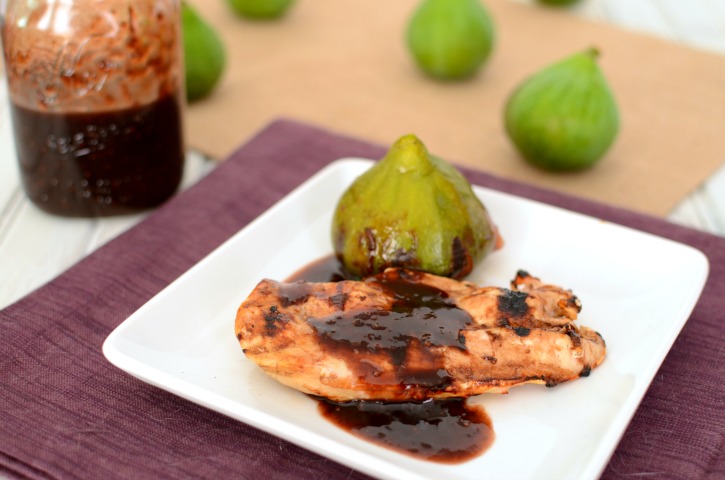 I loved how the sweetness of the maple syrup combined with the tartness of the balsamic to create a delicious glaze. It paired perfectly with the grilled chicken. I used a pasta strainer to allow for some of the seeds to come through the glaze; yet still keep the skin and mint leaves from going through the holes.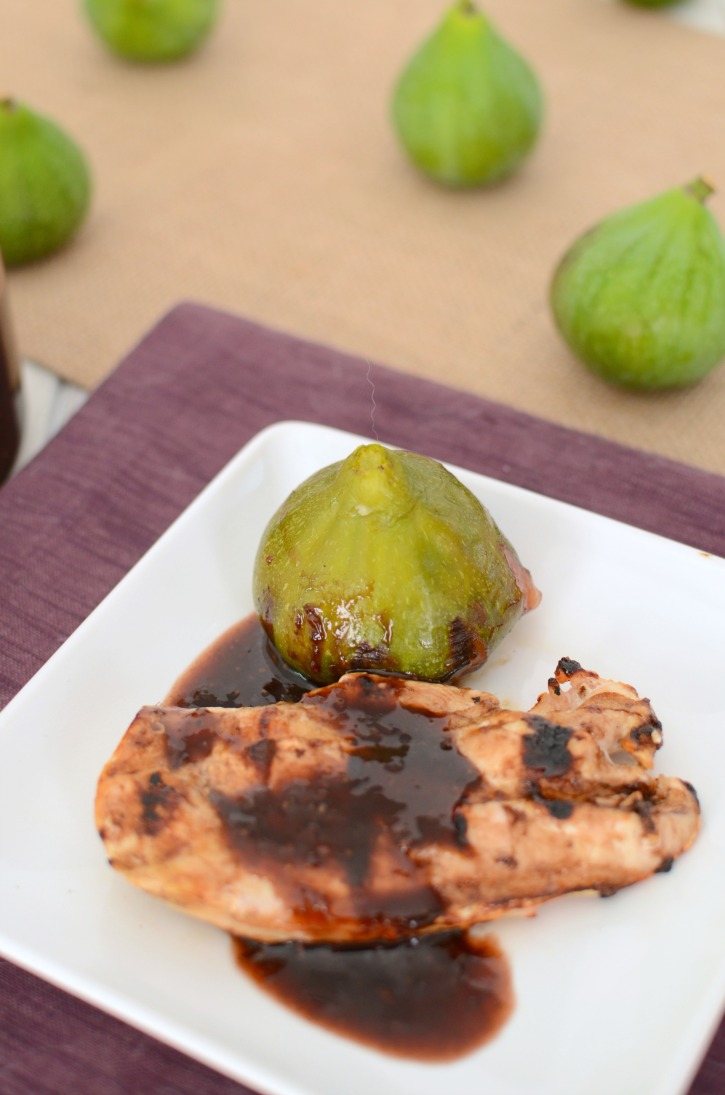 We didn't use all of the glaze so I put it into a mason jar and stored it in the fridge for later in the summer. We grill quite often throughout the summer so it will come in handy when we are putting together a last minute dinner. Fortunately for us here in Seattle, grilling season generally lasts well into September (although I saw my first crunchy-looking leaf yesterday walking to my car – Not Cool Seattle!!!).
How would you enjoy some delicious fresh fig glaze? Over chicken? Over fish? With a spoon straight out of the mason jar?