Along with our new floors, new kitchen, and new bathroom, I've been updating minor things in my home as well. A few years ago, I made a menu board based off of some Pinterest inspiration; however, I felt like it no longer really fit with the aesthetic of the kitchen and wanted to update it. You are also getting a little sneak peak at my updated kitchen. I still have a few finishing touches before doing the final reveal.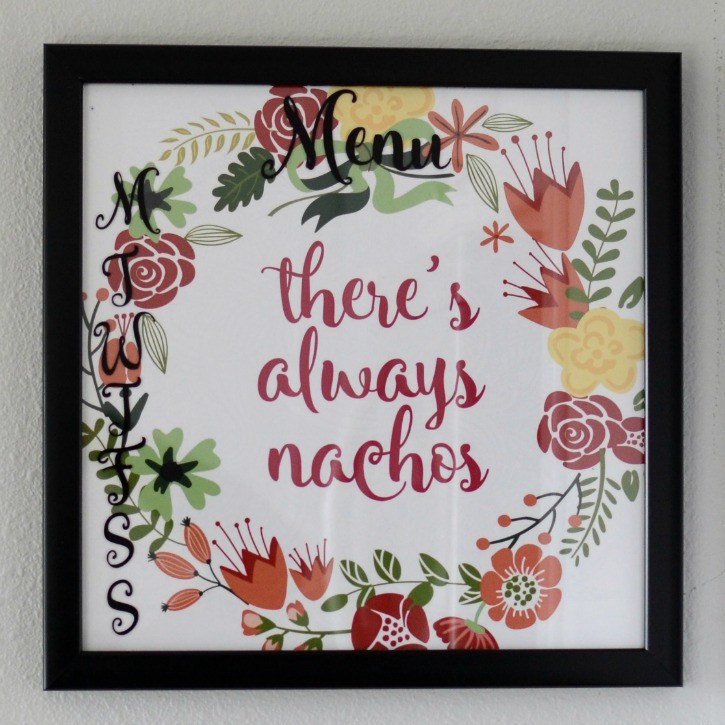 I do have weeks that go by where either I don't even update the board, and other weeks where everything goes wrong and we end up eating something completely different. Nachos are one of my favorite foods and many nights when we're looking at the menu board, realizing that we didn't actually thaw the meat for that night's dinner, we end up saying "There's Always Nachos" and then each enjoy delicious cheesy-ness.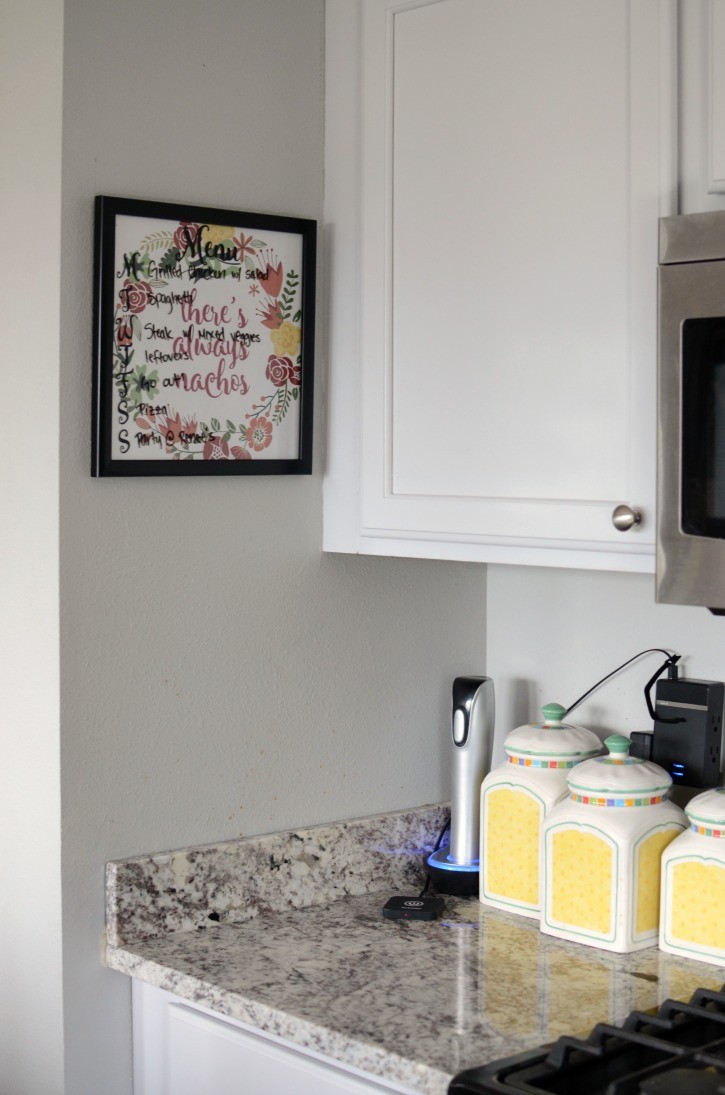 I created the background for the menu board using photoshop (I'm really trying to learn how to use it this year). I absolutely love how it turned out. The "Menu" and the days of the week were cut out using my Silhouette Cameo.
I printed the image at Costco (did you know that they had 12×12 prints?) and then put it inside a 12×12 Scrapbook frame (similar).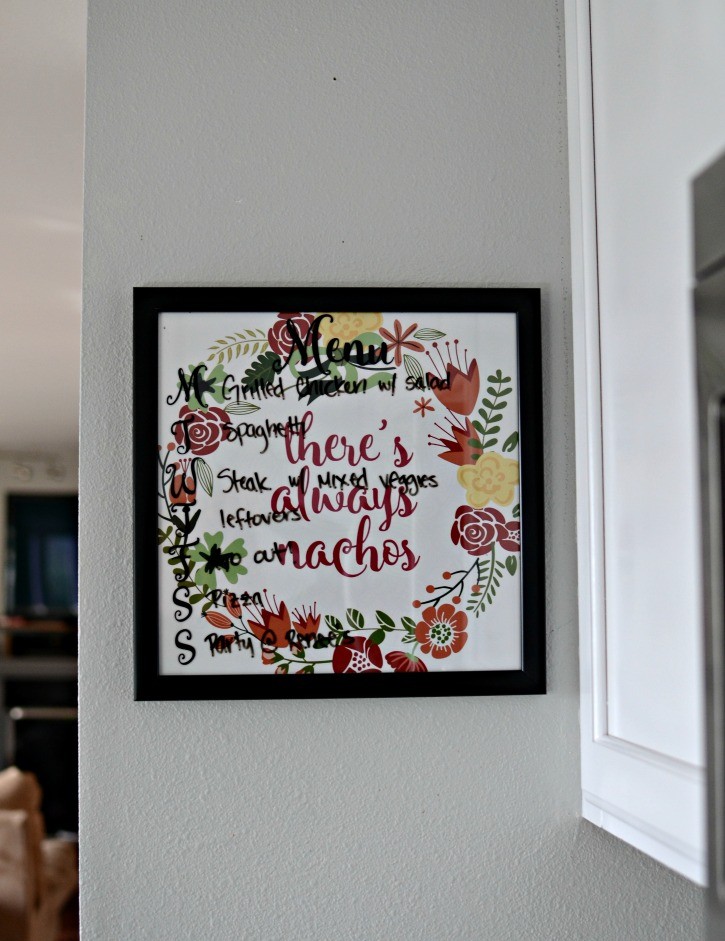 The frame works great because it is an instant white board with a fun image! I also like using the frame because I can easily swap out the background if my mood changes. I might print a new background with the colors lightened a bit so that reading the menu is a little easier.
I'm pretty sure that we'll probably still end up eating a lot of nachos, but I can hope that I'l get back into the swing of menu planning again.
Do you have any tips for sticking to a menu plan? What is your go to dinner?