This post is in collaboration with Mitsubishi. All opinions are my own.
Did you know that the 2016 Mitsubishi Outlander was redesigned from previous models and features over 100 improvements? A little over a year ago I tried out the 2015 model so it was interesting to see the differences between the two when I drove the 2016 model around for a week.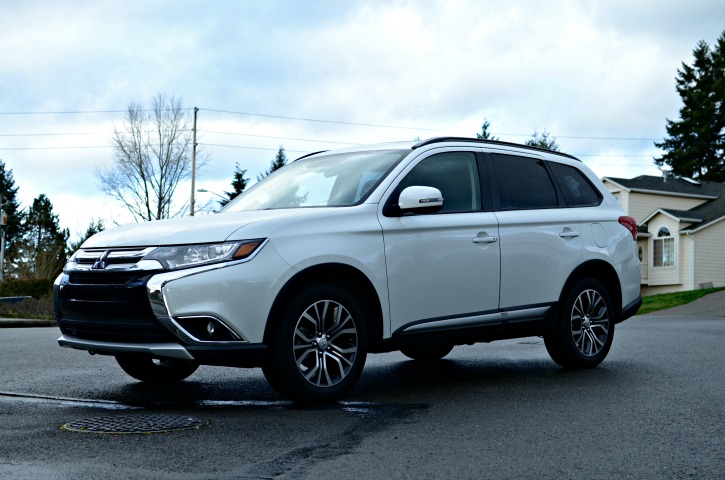 The 2016 Mitsubishi Outlander definitely provided me with enough power and I was able to climb Highway 18 with ease every morning on my way to work. In addition to power, Mitsubishi is all about safety. Just like the 2015, the 2016 features 7 different airbags and also features a great comprehensive warranty. I also enjoyed the rain-sensing wipers for those moments when you are right at the cusp of whether or not it makes sense to turn them on.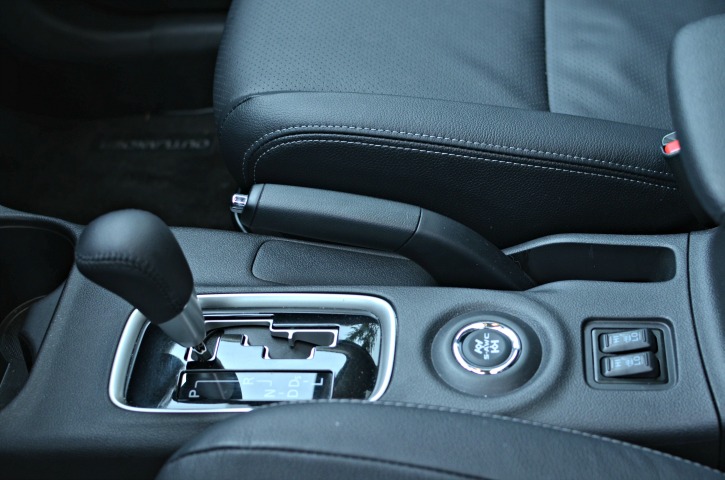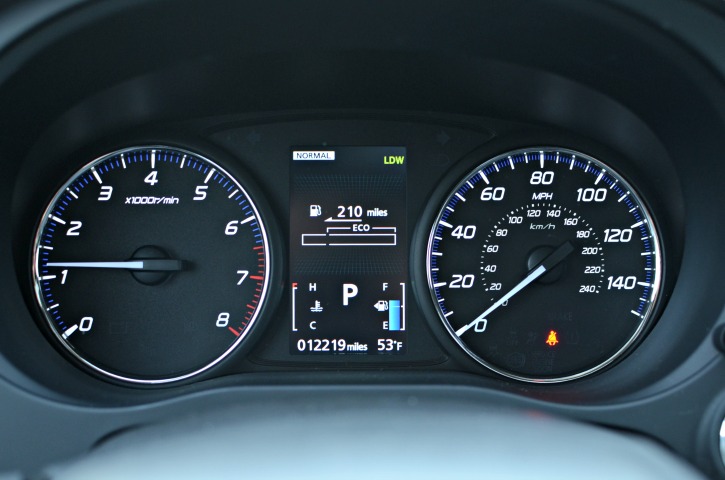 Since I have a rather long commute, I spend the time flipping through my favorite Sirius XM stations. The Rockford Fosgate speakers were impressive and allowed me to blast (and sing along to) my favorites as I drove down the freeway. They even put an actual subwoofer in the trunk!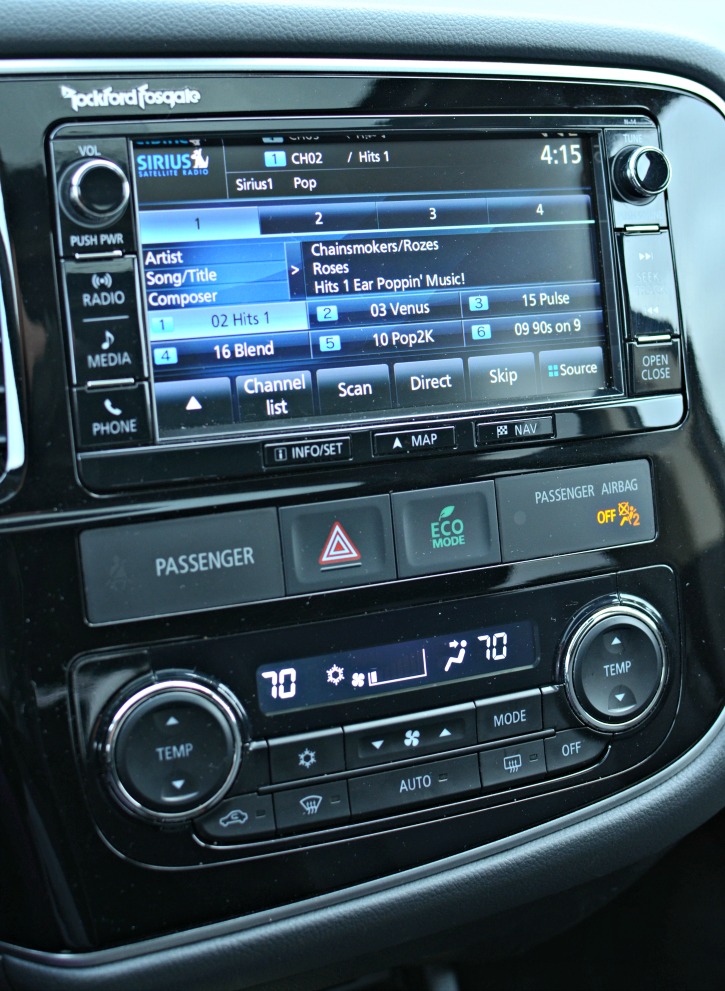 Of course, I enjoyed the fact that I could easily flip through my presets right on the steering wheel. All the controls on the steering wheel were easy to use and within good thumb access.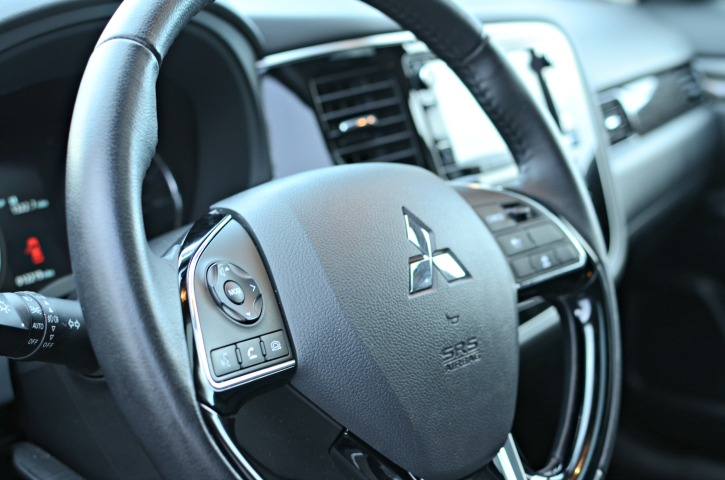 Sometimes it is the little things that stand out in a car; such as the fact that the 2016 Mitsubishi Outlander has automatic folding side mirrors that fold in whenever you lock your car. Not only is this helpful in parking lots to avoid them getting damaged, it is also an easy way to tell whether or not you locked the car when you have a blonde moment.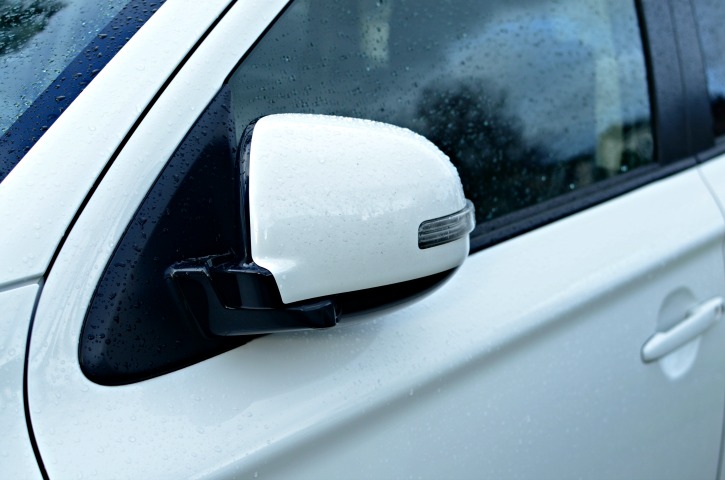 It is impressive how the Mitsubishi Outlander is able to fit a 3rd row of seats into a smaller SUV. I wouldn't want to ride in the very back row for super long; but it is great for if you have a couple extra kids along for the day or if you need to haul a few more friends than normal around town. Plus, when the 3rd row is folded down; there is a TON of trunk space – perfect for trips to the outlet mall with friends!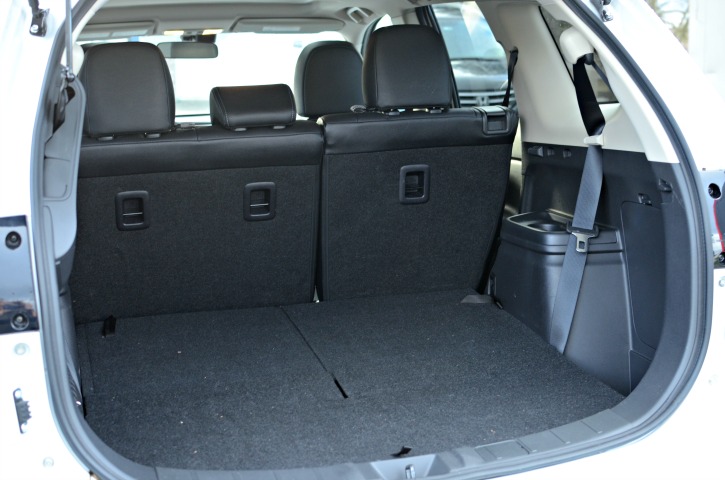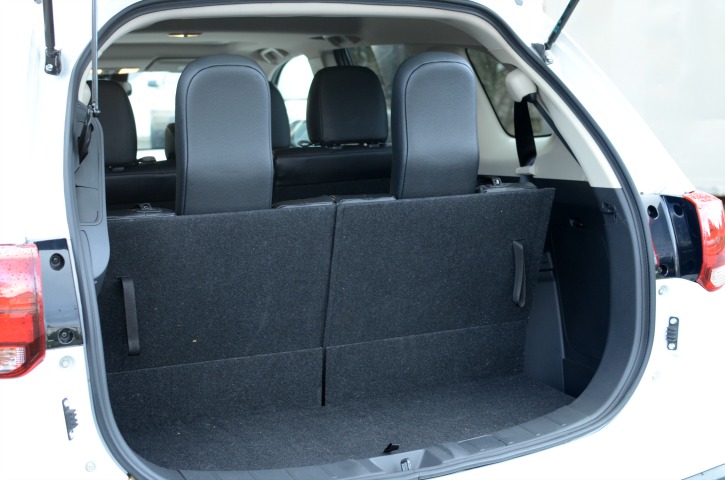 I  definitely enjoyed my time with the 2016 Mitsubishi Outlander and would be a great vehicle for those who are looking for a smaller SUV but would like the option to haul more people when they want. What feature is your favorite? Let me know in the comments!