A few months ago, Brad and I booked a trip to Miami. When I was selected for the Kenya trip, the dates lined up perfectly so that I could fly directly to Miami from Kenya and then Brad would stick to our original flight and meet me there. Brad and I had a couple days by ourselves and then another couple flew in to spend the rest of the time with us. While in Miami, we had a 2015 Mitsubishi Outlander Sport to drive around and it was a great car for us.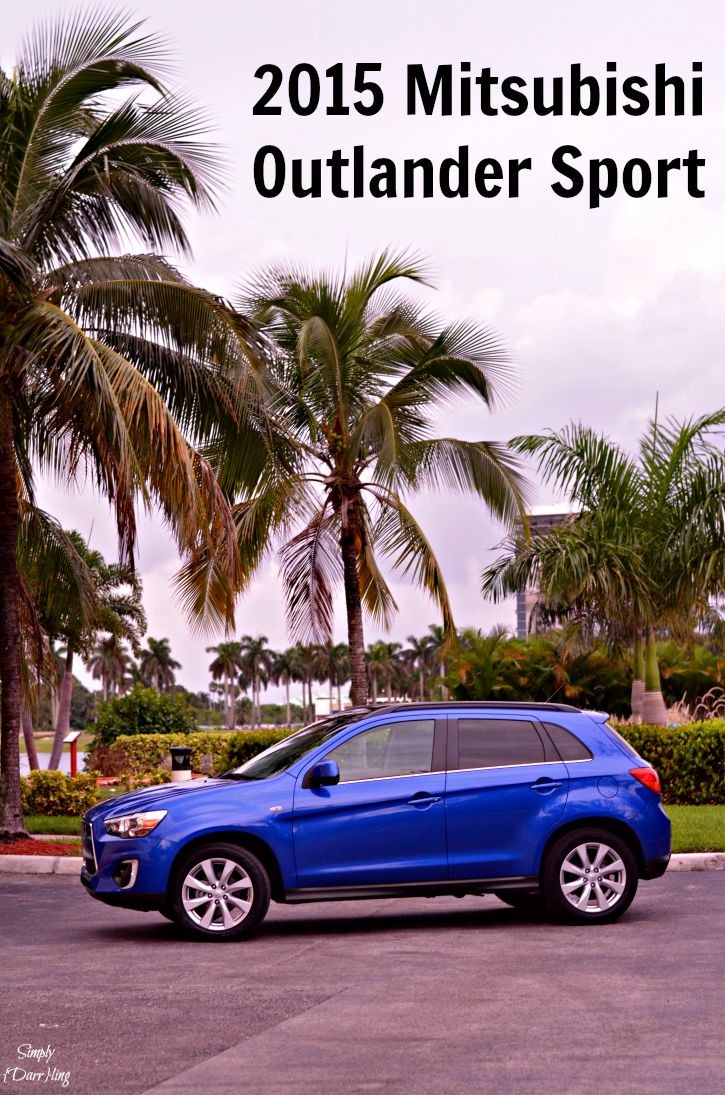 The center console was the control center of the car – it featured the radio, navigation, climate control, and more! The Outlander Sport features Rockford Fosgate sound system which made the satellite radio really pop in the car.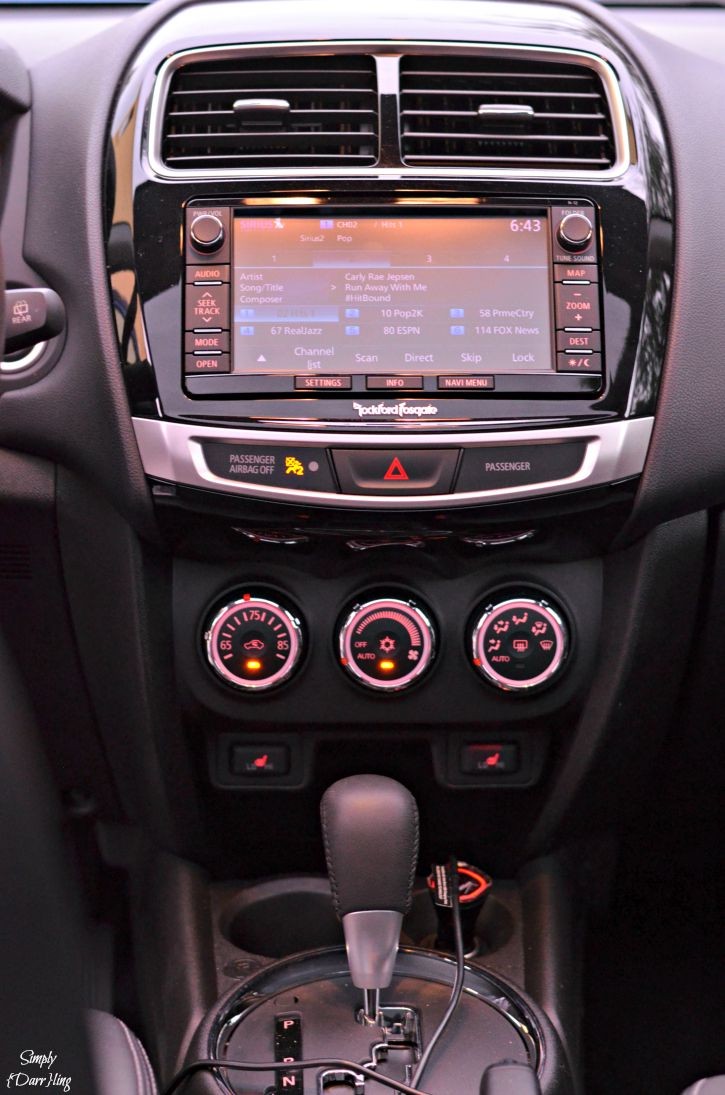 In addition to cruise control and phone controls, the steering wheel also has paddle shifters so that you can have the control of a manual (when you want it).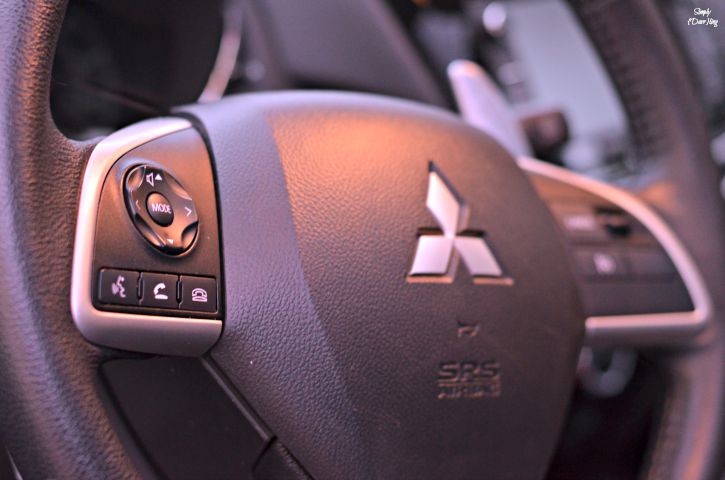 One of my favorite features of the Mitsubishi Outlander Sport was the GIANT sunroof. It stretched over pretty much both rows of seats and had lights that illuminated on the roof. Every afternoon we had thunderstorms roll through, it was especially fun to watch out the sunroof as we were driving through these storms.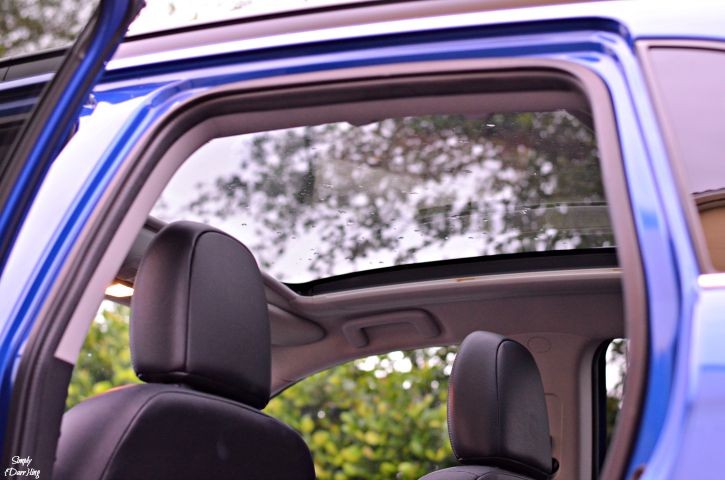 The Mitsubishi Outlander Sport is a 5 passenger vehicle (the Outlander is the 7 passenger version). We knew that we were going to have a lot of luggage (Brad and Derek were bringing golf clubs, plus I was going to have 3 weeks of clothes). Our goal was to fit everything into the vehicle so that we only had to take one trip to the airport and we succeeded! The second row of seats split so that we could put just the one seat down for luggage and still allow Emily and I to fit in the car.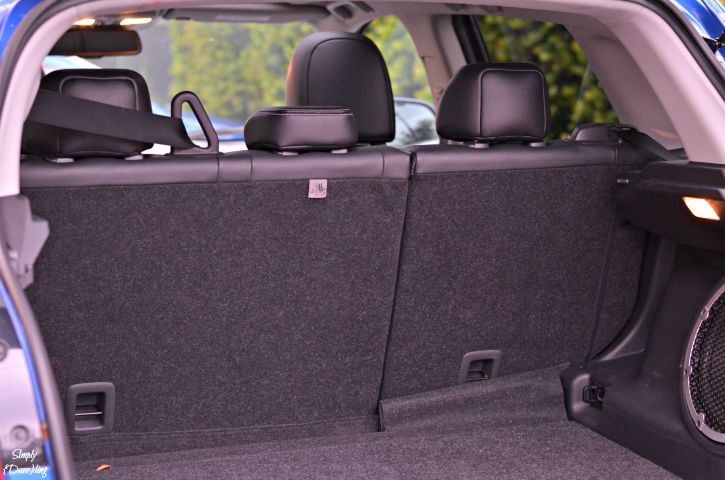 We had such a great week of vacation in Miami and I would definitely return. The Mitsubishi Outlander Sport was a fun vehicle to drive around the city and had a lot of power and technology into this smaller sized SUV.
We were provided with the Mitsubishi Outlander Sport to drive around for the week in exchange for this post. All opinions are my own.